Xiaomi Execs confirms Mi4C Specs: Snapdragon 808 + USB-Type C
UPDATE:
Xiaomi's official Weibo account confirmed USB Type-C as well. But we still don't know whether it is USB 2.0 or 3.0.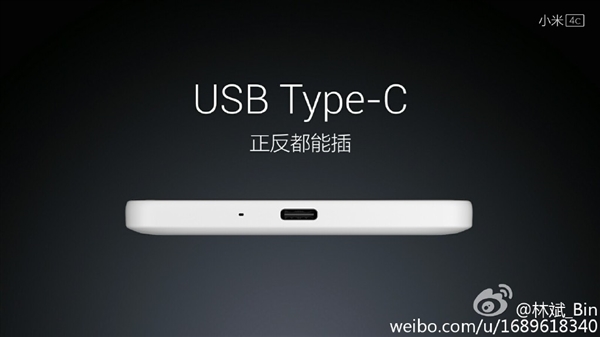 We have been hearing a lot about Xiaomi's upcoming mid-range flagship, the Xiaomi Mi4C. Just yesterday we saw a leaked orange box which showed off the colorful packaging of the device. We already know most of the specifications, thanks to the earlier TENAA listing. But now, some of these specs have been finally confirmed by the company executives via Weibo.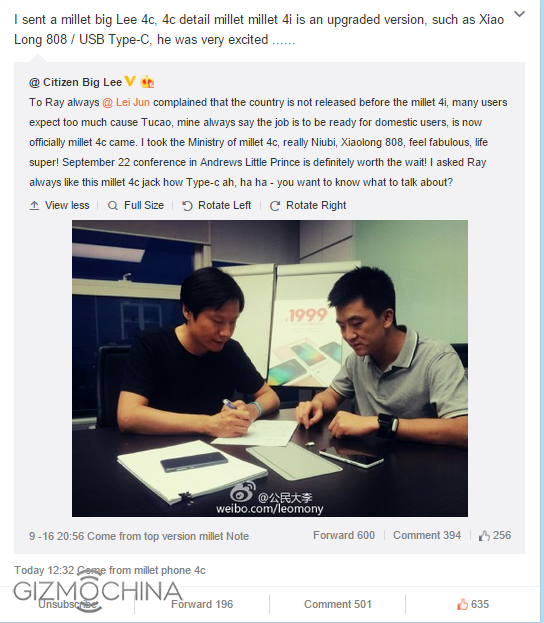 According to Mr. Li who is the Operations Director at Xiaomi, he recently got to play around with the new Xiaomi Mi4C. He says that he was impressed with the built and the performance of the device, and confirms that the phone comes with Snapdragon 808 under the hood. While we were almost sure of this due to the various leaks before, another interesting feature confirmed by him is the presence of the USB Type-C. Yes, it looks like Xiaomi is really targeting the premium mid-range segment with its new Mi4C, incorporating this new age connector into the device.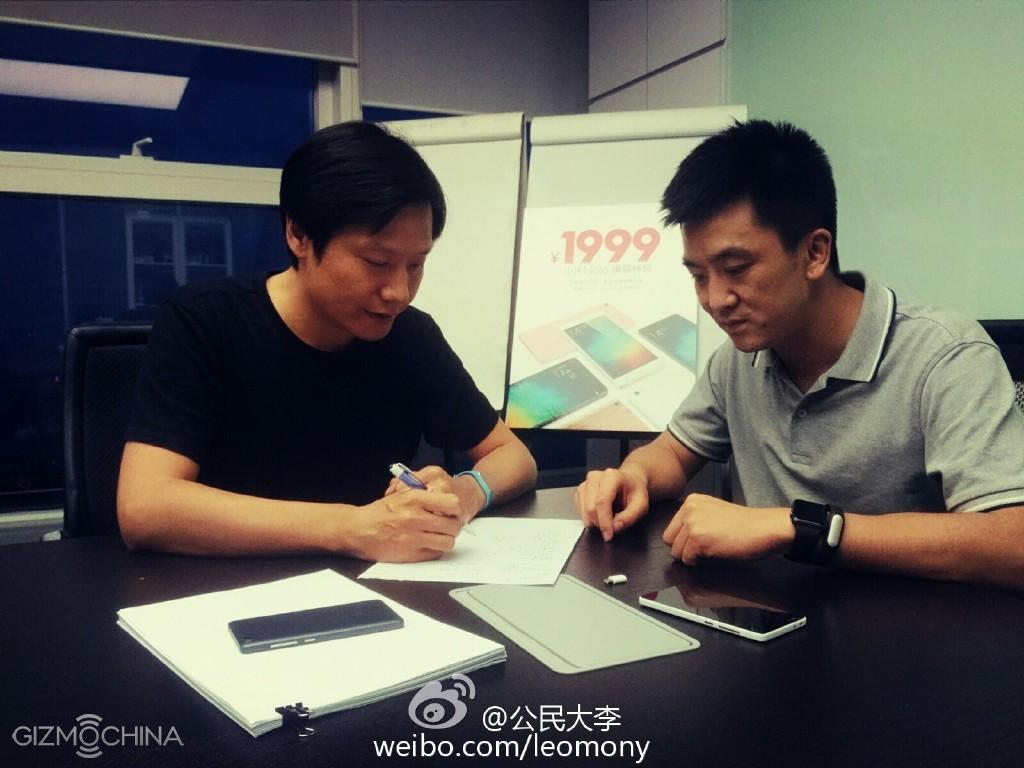 What's more, just a few minutes after Mr. Li posted this on Weibo, Xiaomi CEO Lei Jun confirmed the specs. So, we know for sure that the phone will feature Snap 808 & USB Type-C. Also, from the image, we can see atleast two colors, black and white. However, we expect a lot more options when the company announces the phone officially. According to Mr. Li, apart from these two specs, there's another feature that's pretty interesting. However, he didn't reveal it. We can expect it to be either support for entire network (Chinese users love it) or fast charging.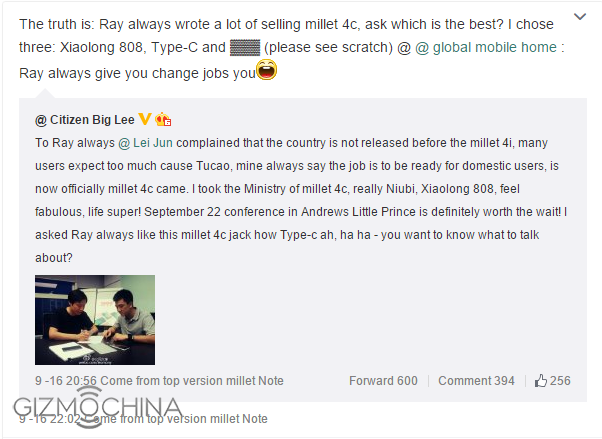 As for the other specs, they are in line with the Mi4i model. So, expect a 5-inch FHD 1080p display, with 2GB/ 3GB RAM & 16GB / 32GB storage options. Given that there's no memory card slot, the company is also expected to release a 64GB variant. At the back, there should be a 13MP sensor while up front, you will get a 5MP shooter. The battery is said to be above 3000+ mAh.
Finally, for the pricing, it is said that the 16GB will model will retail around 1299 Yuan ($203) while the 32GB model around 1499 Yuan ($235).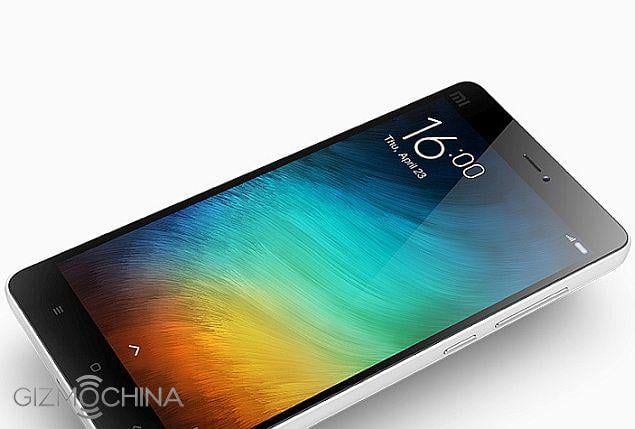 If this is the case, then Chinese users are in for a treat, as the specs to cost ratio is just amazing. The phone will be officially launched on September 22, which is less than a week away. So, stay tuned for more details.