Huawei Kirin 950 Chip Details Leaked, Coming Next Month?
Huawei was supposed to incorporate the upcoming Kirin 950 chipset inside the Huawei Mate S that was announced earlier this month. However, the company sticked with its existing Kirin 935 chipset, the same one that powers the Huawei P8 and the Honor 7.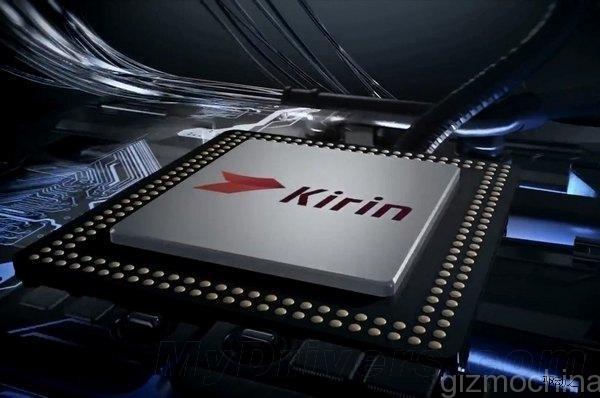 To be honest, Kirin 935 is not really a full fledged flagship SoC, given that there are many chips in the market that can easily outperform it. Agreed that the Cortex A53 cores will offer better battery life, but then performance matters a lot in a flagship device.
Well, it looks like we won't have to wait too long to see the next generation Kirin 950 chip and if rumors are to believed, then the upcoming processor will be quite powerful. Huawei's CEO Yu Chengdong had earlier hinted that the Kirin 950 was going to be very powerful, even faster than Mediatek and Qualcomm chipsets.
According to the latest information, Huawei will debut its Kirin 950 chipset next month and there will be at least two smartphones before the end of this year that will be powered by this processor. One of these will be the Huawei Honor 7 Plus, which is expected to launch sometime before the end of 2015. The second smartphone to feature Kirin 950 is believed to be the Huawei Mate 8.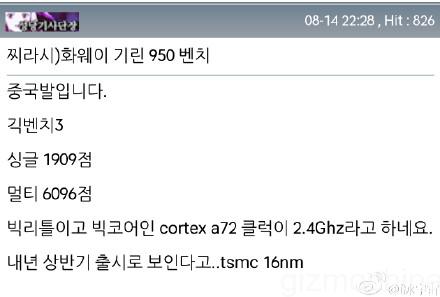 As for the specs, the Kirin 950 chip will be based on the TSMC 16nm process. It is said that TSMC's issues with 16nm FinFET is the reason for the delay of the chip to the end of the year. The SoC will feature quad Cortex A72 cores and quad Cortex A53 cores with a maximum clock speed of 2.4GHz. There will be ARM Mali T880 GPU on board, with support for LPDDR4 dual channel RAM, UFS 2.0 and eMMC 5.1. Further, the chip will come with a self developed ISP, i7 co-processor, Tensilica Hi-Fi 4 independent audio DSP and support for LTE Cat. 10 connectivity.
As you can see, the specs reveal that the Kirin 950 is aimed for the high-end market. The Cortex A72 cores will make sure that the performance is top-notch while the remaining four Cortex A53 cores will help maintain power efficiency. In fact, in the leaked Geekbench benchmark result, the Kirin 950 reportedly scored 1909 in single-core and 6096 in multi-core test. That's way higher than the powerful Exynos 7420 in both the test (1486 & 4970 respectively).
Anyways, before we get too excited with the news, let wait for some more details about the chip. Huawei has not yet officially announced any details about its Kirin 950 nor has it revealed any event for next month. So, lets hope to hear more about the chip in the coming days.