How to Start a Dead Car in under 30 Seconds – 1byone Car Jump Starter Review
1byone Car Jump Starter Review: VIDEO
Hi everyone, this is Linus, back with another video and this is the episode Nr. 2 of how to start any dead car's battery in under 30 seconds.
EPISODE NO.1:
In case you are wondering, I have tested the 1byone car jump starter quite a while ago and I was pleasantly surprised that it worked as advertised.
Today is a different yet similar gadget, different time, different place but the same old car.
1byone Car Jump Starter Review: UNBOXING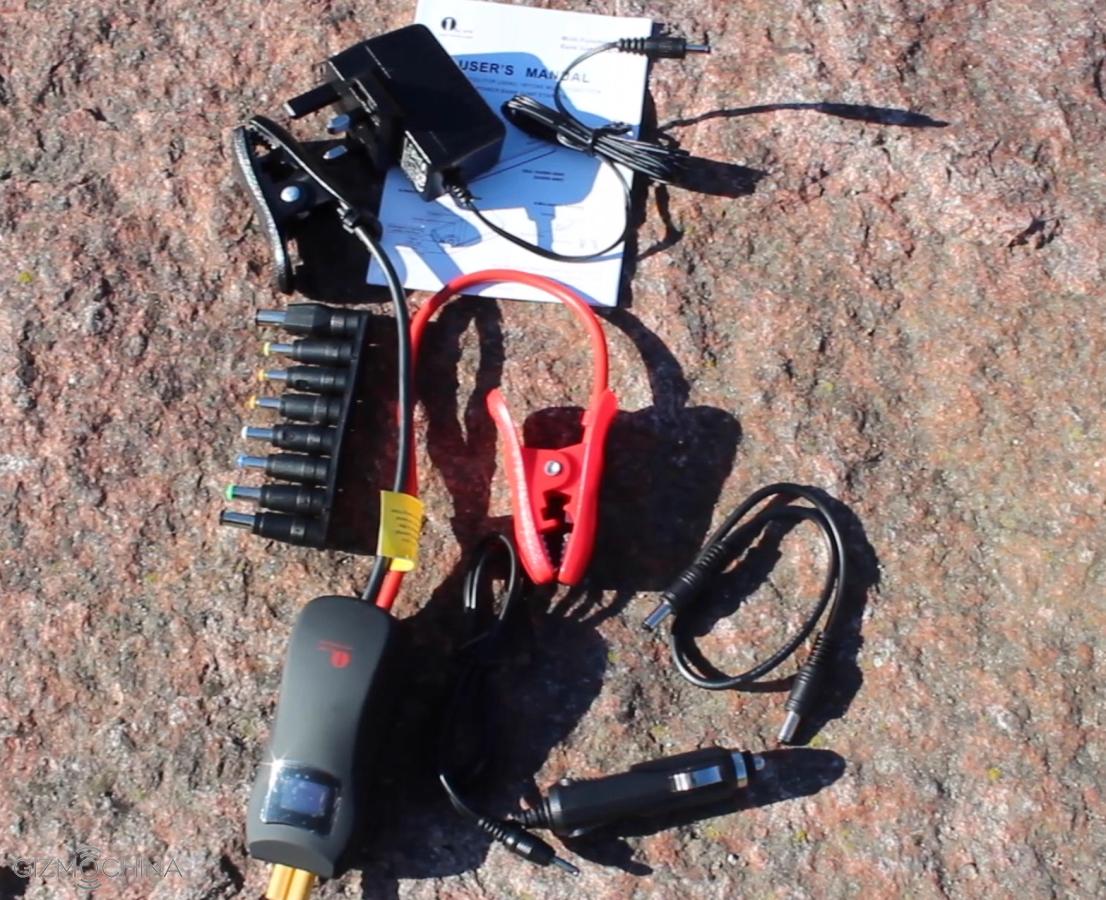 The device costs just below $100 and I believe that the pricing is decent considering the overall package you're getting.
The jump starter comes in a cardboard box and inside of it you can find the battery, jump starter clips with a smart control, some documentation, a wall charger, car charger and a computer charging cable with different charging plugs.

The 1byone car jump starter is made of rubberised plastic and on the front side we have a power switch with the LEDs, which show the amount of juice left in the battery.

On the back there is a flashlight with 3 different flashing modes and it can be turned on by pressing and holding the power key.

On the top we have output ports for the car jump starter cables and the USB port, which lets you charge any USB powered devices.
Also, there is a power input port.

Finally, on the left there is another output port to charge your laptop.
Overall, the battery is very compact and lightweight considering the size of the cell inside and the overall feature set.
1byone Car Jump Starter Review: IS IT GOING TO JUMP START MY DEAD CAR?

Allright, a lot of batteries can charge your phone or laptop, or any other device but is this device capable of jump starting an old car with a completely dead battery?
This is what we are going to find out here. I'm going to try to start the car first and see how it goes.
The thing is that the battery is completely dead that the car doesn't even make any sound when I try to start it. That's even worse situation that the last time I tried to start this vehicle.
Allright, so what you have to do is to connect the jump start cables to the car's battery. However, I highly recommend you cleaning both terminals of the car's battery with a dry cloth to make sure there is a good contact with jump starter cables.
The connecting part is pretty easy as you need to connect a positive red colour cable to the positive terminal of the car's battery and a negative black colour cable to the negative terminal of the car's battery. Then, you have to connect the cable to the jump starter and after that you have to press a start switch on the control with a little monitor and start your car within 30 seconds.
1byone Car Jump Starter Review: CONCLUSIONS

As you can see, this little gadget is definitely working. Honestly, I've tested a previous model that I am still using till now like 20 times with this car and 2009 Honda Civic and only a few times it didn't start the car from the first time.

A few complaints would be regarding the design, though. Yes, the build quality is great but that rubberised plastic is prone to fingerprints and it is quite easy to scratch.

All in all, I believe this gadget is really useful either for ones who have old car batteries or for those who just want to have a useful gadget in their toolbox that can come handy in emergency situations.