Enhanced Redmi 2A Version With 2GB RAM Priced Down To $78
Redmi 2A turned out to be one of the best selling smartphones from Xiaomi. We recently came to know that in the past few months, the company managed to ship over 10 million Redmi 2A units. Now, to celebrate the milestone, Xiaomi has cut down the price of the enhanced Redmi 2A version to just $78. That's the same price as the regular version which usually retails for 499 Yuan ($78).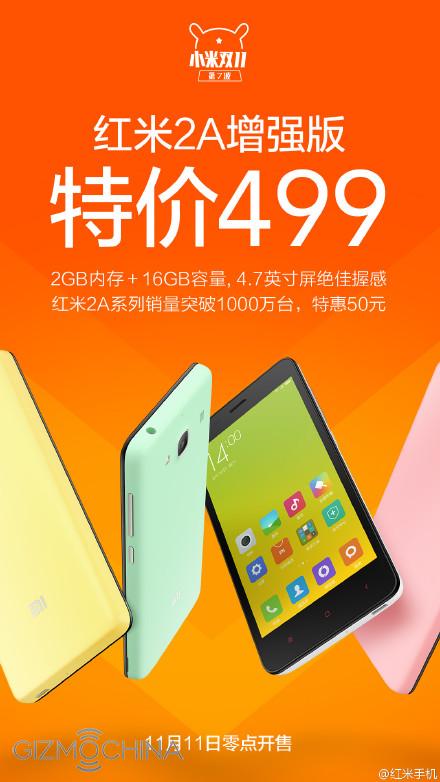 The biggest difference in the enhanced Redmi 2A version is the 2GB of RAM on board. Along with the increased RAM, the phone also upgrades the storage to 16GB. Lei Jun had earlier said that a smartphone needs at least 2GB RAM and 16GB storage for the best user experience, and this particular device will ensure that experience at just $78. In short, you get better RAM and storage for the same price as the regular version.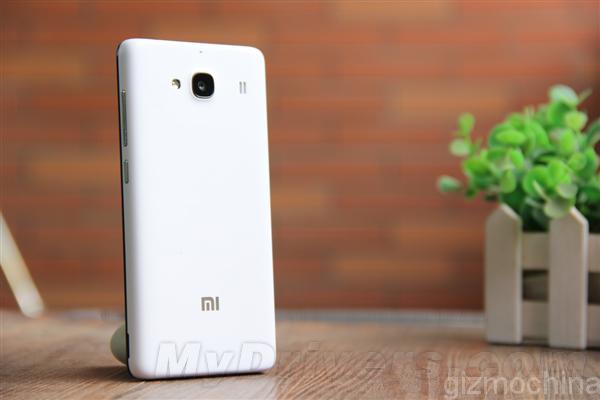 As for the other specs, the phone will feature a 4.7-inch 720p display with Leadcore LC1860 quad-core chip clocked at 1.5GHz, 8MP rear camera, 2MP front facing shooter and 2,200mAh battery. The phone also supports 4G LTE networks and comes with a dual SIM card slot.
The Enhanced Redmi 2A Edition with 2GB RAM will go on sale from November 11 in China.