Umi Iron Pro Unboxing and First Impressions
Umi has released quite a few phones in 2015 and Umi Iron Pro is probably the last we are unboxing this year. Find out more in our unboxing and first impressions article.
Thanks to Coolicool for sending Umi Iron Pro for a review.
Umi Iron Pro: UNBOXING
Umi Iron comes in a typical box for Umi. Everything's packed neatly and the contents include a charging plug, USB Type-C cable and instruction manuals.
Umi Iron Pro: DESIGN
The phone has 5.5″ display and it makes the phone quite huge but it is easily manageable in one hand due to great ergonomics of the device.
On the front we have an 8MP shooter, LED flash and other usual stuff. On the bottom we have on-screen navigation keys. Also, there is a nice looking skyline-type pulsing notification LED light.
As the name implies, the phone is made almost entirely of metal (except for the top and bottom parts for antennas). I have to say that the choice of metal definitely makes the phone look and feel great in the hand.
As far as optics, we have a 13MP Sony IMX214 sensor, which is accompanied by dual tone dual LED flash. Right underneath it there is a fingerprint scanner. It was a bit cumbersome to setup but it works quite well in real life.
Umi Iron Pro: FIRST IMPRESSIONS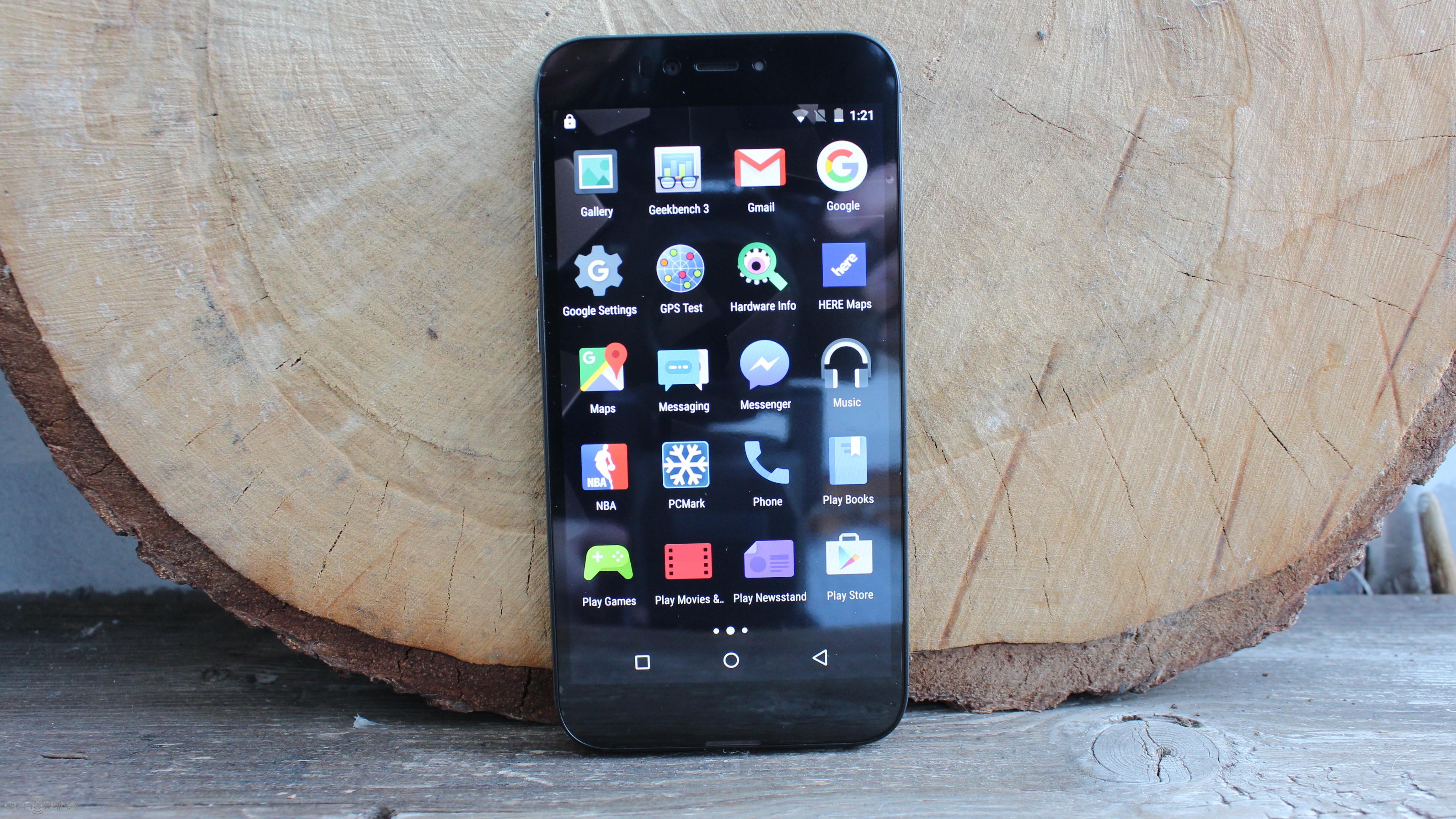 Overall, Umi Iron is well constructed device and I see an improvement over the older Umi Iron in terms of the precision in the build quality. For example, the top and bottom parts, which are made of plastic, are perfectly aligned with the metal backplate. The same goes for the sides and other parts of the phone. All in all, Umi Iron has an impressive build quality and great choice of materials especially if we think of the price point of this phone.
I have already spent a few days with the device, installed all the usual apps, played with the camera etc. So far, the performance has been good. However, I need to spend a bit more time with the phone (as usual) to tell you my final thoughts.
Stay tuned to Gizmochina for a full review.