MIUI 7.1 Global Stable Build Rolling Out From January 5
Xiaomi officially revealed the MIUI 7 version last year. In a few matter of few months, most of the Xiaomi smartphones were updated to the new MIUI 7 OS, either based on Android Lollipop or the old Android 4.4. Now, the company will start rolling out the update to the existing version, namely MIUI 7.1 from tomorrow.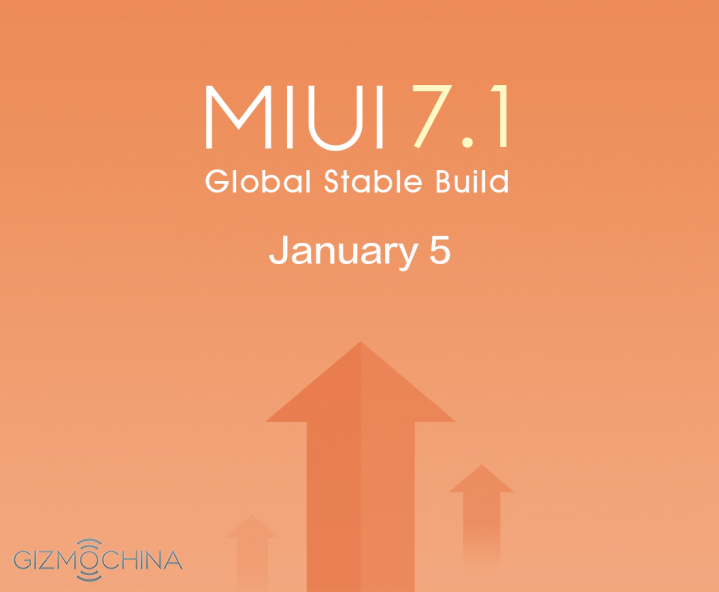 The roll out of the update starts from January 5 from 11 am for both Global Stable Builds and China Stable Builds. In case, you are using the developer version, you don't have to worry about the new features as they are already inside your build.
Here's the list of the Xiaomi models which will get the MIUI 7.1 Global Stable Build update on January 5: Mi 3, Mi 4, Mi Note,  Mi 4i, Redmi Note 4G, Redmi 2 / Prime, Redmi 1S, Redmi Note Prime, Redmi Note 2, Redmi Note 3G, Mi Pad.

In case you are using the China Stable Build, here are the devices which will get the update: Mi 3, Mi 4 3G/4G, Mi Note, Mi Note Pro, Mi 4c, Mi 4i, Redmi 1S, Redmi Note 3G, Redmi Note 4G Single SIM/Dual-SIM, Mi Pad 1/2.
As you can see, some of the models like the Mi 2/2S, Redmi 2, Redmi Note 2, and Redmi Note 3 are left out from the update. But it is said that these devices will get the update later, on January 11.
As for the exact changelog of the new build, we will have to wait till tomorrow for the details. The first batch of updates should be out after 11 am tomorrow.