Blackview Omega Pro Review
We have reviewed quite a few smartphones made by Blackview and this time around we have the Omega Pro in our labs. Find out more in the full review.
Blackview Omega Pro: VIDEO REVIEW
Blackview Omega Pro Review: UNBOXING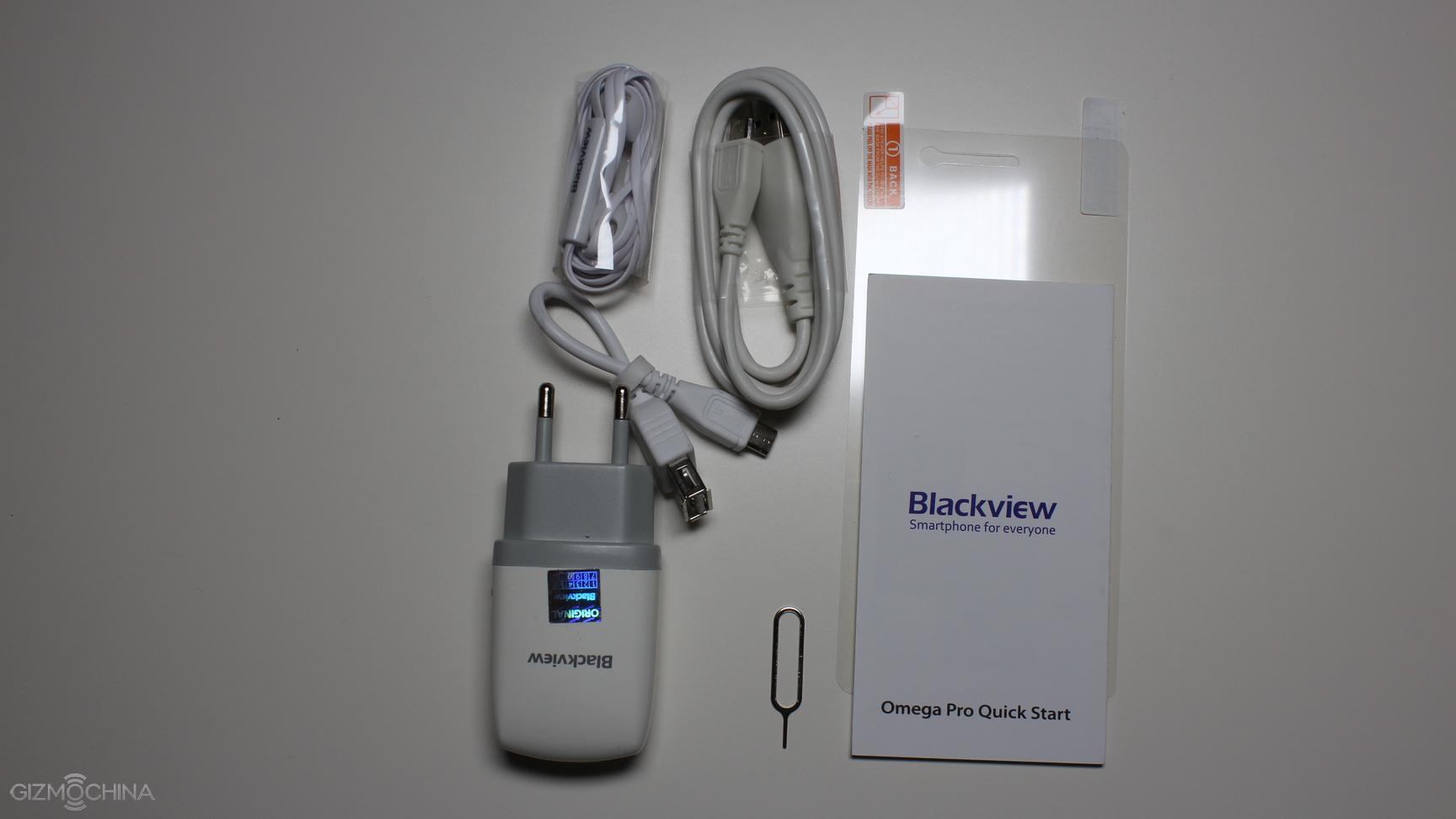 The phone comes with a charging plug, USB cable, USB OTG cable, a pair of cheap earphones, screen protector, SIM ejector pin and some documentation.
Blackview Omega Pro Review: SPECS
| | |
| --- | --- |
| Display | 5.5″ 720p (HD) |
| Processor | Mediatek MT6753, 64-bit, octa-core (up to 1.3GHz) |
| RAM | 3GB |
| Camera | 2MP Front/13MP Back |
| Connectivity | Bluetooth, 3G, 4G, GPS, WIFI, GSM,EDGE, GPRS, UMTS, HSPA, HSPA+, dual-SIM. |
| Battery | 2.200 mAh (non-removable) |
| Dimensions | 14.350 x 7.140 x 0.780 cm / 5.650 x 2.811 x 0.307 inches |
| OS | Android 5.1 |
| Storage | 16GB (expandable via microSD card slot up 128GB) |
Blackview Omega Pro Review: DESIGN and DISPLAY

When it comes to the design, we are looking at phone that is really well constructed and it uses a metal frame around the device and glass on the front and back.
Also, the phone is quite compact as it sports a 5" display, which is actually pretty good as it has a decent brightness output, natural looking colours and good viewing angles. However, the panel has just a 720p resolution.

Blackview Omega Pro has a 2MP shooter on the front top and usual capacitive buttons on the bottom, which, however, are not backlit.

On the glass back, which is a ridiculous fingerprint magnet, there is a 13MP camera.

The buttons are located on the left side. While I'm not a huge fan of the placement of them, at least they have a good tactile feedback.

The dual nano SIM card slot, where one card also doubles as an optional microSD card slot is located on the right.

A headset jack is on the top and the micro USB port is on the bottom.
Overall, the Blackview Omega Pro is a really well made device and the build quality is excellent. However, I didn't like the placement of the buttons on the left side and you have to keep in mind that the glass back is a fingerprint magnet.
Blackview Omega Pro Review: UI
Blackview Omega Pro runs on Android 5.1 with Blackview's skin on top of it. Basically, you are getting a stock Android but the company removed the app tray, redesigned some icons and added a bit of extra features.
For example, you can customise the phone with the themes, wallpapers and so on.
Also, there are some gesture controls, which work great but they are not the fastest to respond.
All in all, the UI is running smoothly even with lots of apps installed and running in the background.  Also, a little bit of extra functionality is always great. However, the lack of the app tray may make you want to install a third-party launcher unless you love seeing your apps on the home screens.
Blackview Omega Pro Review: HARDWARE and PERFORMANCE
The Blackview Omega Pro has an octa-core MTK6753 chip with the clock speeds of 1.3GHz, 3GB of RAM and 16GB of expandable storage.
This hardware is definitely enough for daily tasks and it can also handle the 3D gaming quite well.
There were no major lags while playing Asphalt 8 even on the highest graphics setting. Well, you may see some skipped frames but they will be just minor.
Blackview Omega Pro Review: MULTIMEDIA

When it comes to multimedia, the video playback is nice and smooth. However, I was kind of disappointed with the loudspeaker. While it is not the worst I've heard, it is really quite.
Blackview Omega Pro Review: CAMERA
The images that are captured by the rear camera of the phone are not always impressive. While you can take some okay looking daylight images, you will also get a lot of shots with uneven focus and not very impressive amount of details.
Decent indoor and low-light shots are possible but naturally they have more noise and less details.
Blackview Omega Pro Review: CONNECTIVITY

I didn't have any complaints about the connectivity options. Wifi is working well, Bluetooth is good, GPS is pretty accurate and the call quality is decent.
Blackview Omega Pro Review:  BATTERY LIFE

The built-in 2200mAh battery does not sound very impressive on paper and it has an average performance in real life. It will get you through the day as I could get around 3.5h of screen-on time and my usage involved browsing the web, Facebook, a little bit of gaming and taking some pictures.
Blackview Omega Pro Review: CONCLUSIONS

Blackview Omega Pro is a nice looking and well crafted device that costs just below $150 and we need to answer if it is worth the price.

Besides the great design, it has a decent screen, fast UI and pretty good gaming performance.

However, while the camera is not bad, it could be more consistent as some of the shots may have uneven focus or less amount of details.
Other disadvantages would be a quiet loudspeaker and just average battery life.

All in all, Blackview Omega Pro is still worth the price but it does not mean you shouldn't check out what the competition has to offer in this price category.