Meizu Pro 5 Ubuntu Edition To Be Showcased At MWC 2016?
Meizu and Ubuntu have a long-standing relationship, with the Chinese manufacturer being one of the few smartphone makers to release Ubuntu editions of its flagships. Looks like this year too, we will see a Ubuntu based smartphone from Meizu, most likely the Meizu Pro 5 Ubuntu Edition.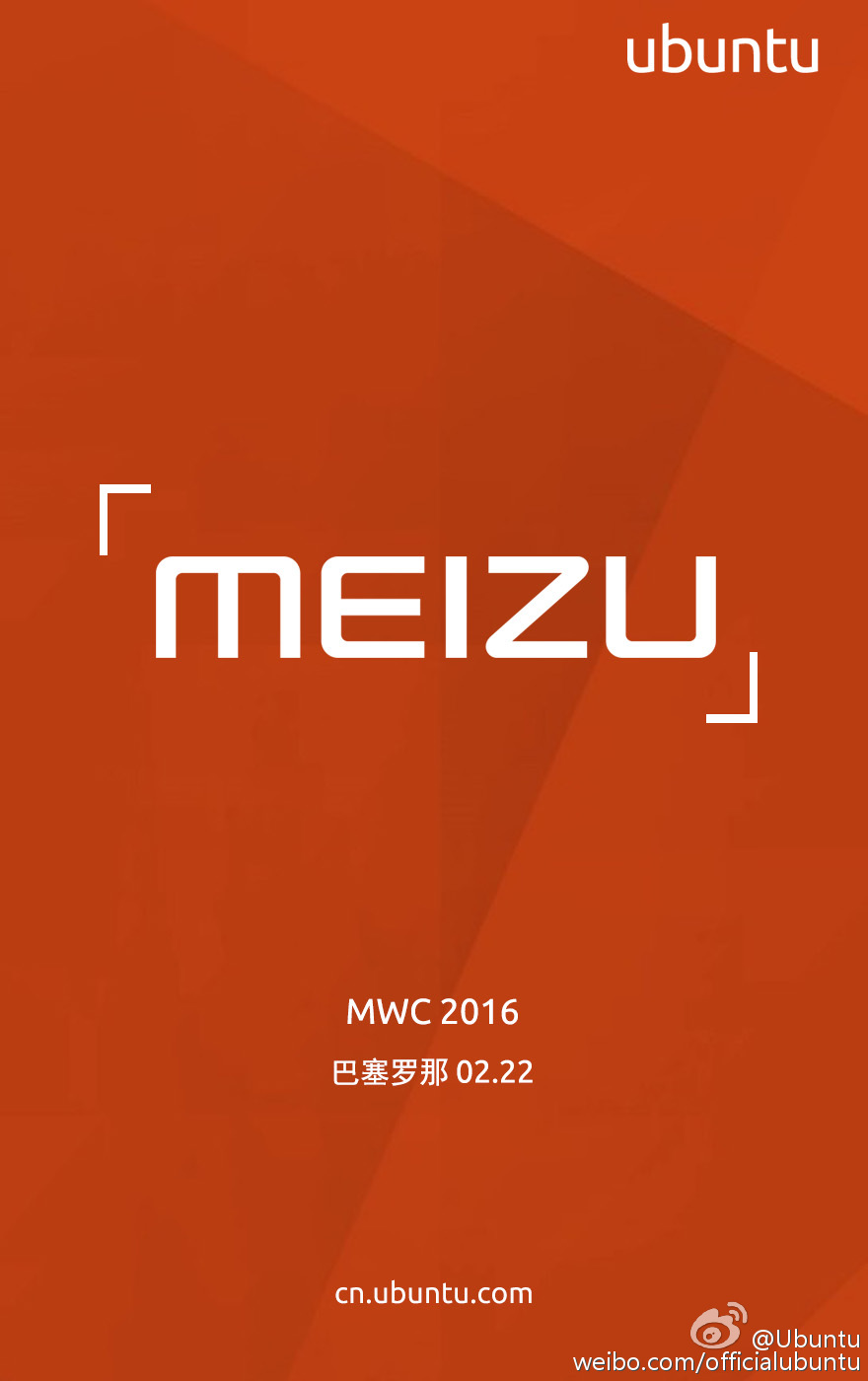 The company has released a new teaser which shows some kind of partnership between Meizu and Ubuntu. Considering the tradition of the company of releasing Ubuntu-powered smartphones at MWC, this teaser is most likely for the launch of the Meizu Pro 5 Ubuntu Edition. Last year, we saw Meizu MX4 running Ubuntu at MWC 2015.
This isn't the first time we are hearing about a Meizu Pro 5 Ubuntu edition model. At the start of this month, a couple of pictures of the Pro 5 running on the Ubuntu OS were leaked, which kind of hinted at such a collaboration. Now, it looks like the company is going to make the Pro 5 Ubuntu version official at MWC 2015. Usually, the specs of the device remain the same as before. So, in this Ubuntu edition, we can expect only the software to be different.
Meizu Pro 5 was one of the most powerful flagships of 2015 and it would be interesting to see Ubuntu OS on top of this device. The teaser shows that the company will announce something on February 22, the first day of MWC.
So, could Pro 5 be the Ubuntu-powered smartphone that we were waiting for? Let me know your thoughts.