Huawei Matebook Laptop With Stylus Could Be Unveiled at MWC 2016
We know that Huawei will be present at MWC 2016, which is just a week away. Now, Huawei's CEO, Yu Chengdong has just released a new teaser via his weibo page, which confirms that the company will launch a new product at the event in Barcelona, Spain.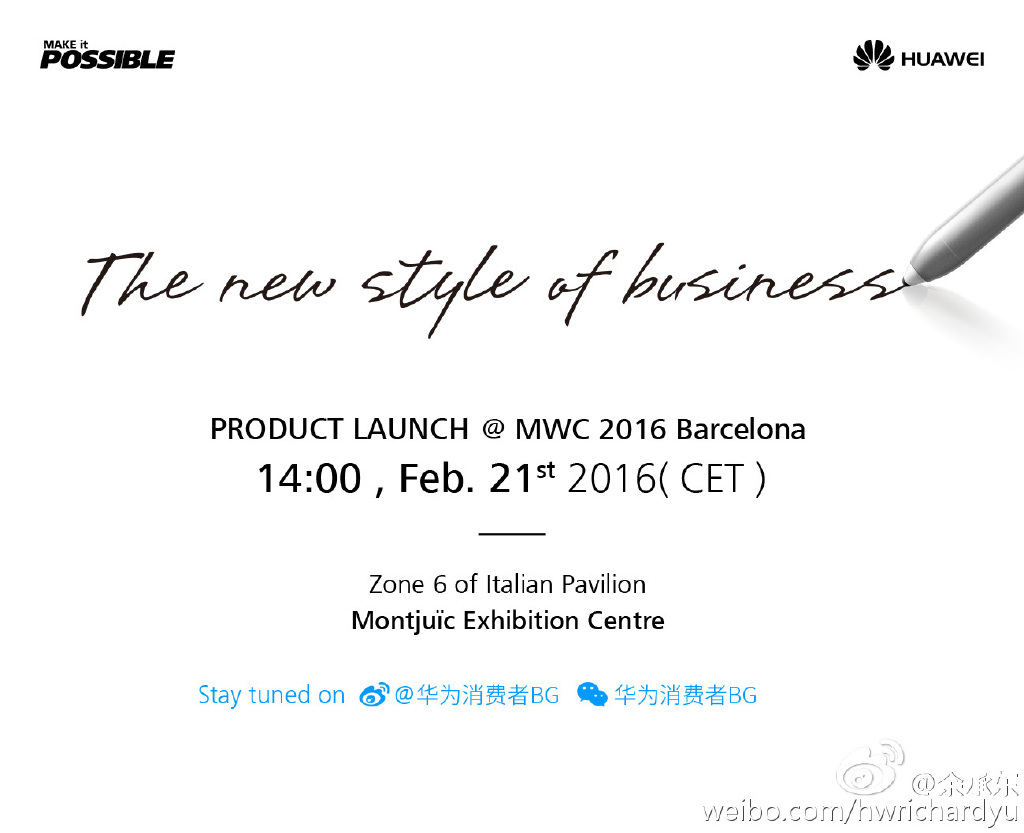 The teaser reveals that the upcoming Huawei product will be targeted at business users. And thanks to the previous leaks, we may know what product to expect at the event next week.
READ MORE: Huawei at MWC 2016: What to Expect
Huawei could release the long rumored Huawei Matebook laptop hybrid at MWC 2016. The laptop is expected to be customized for business users and hence, the words on the teaser "The new style of business" kind of hints at this product launch. Moreover, the teaser confirms a stylus for the product, which once again the Matebook hybrid was rumored to come with. Seeing all these hints, it's quite likely that the company will announce the Matebook laptop at the event.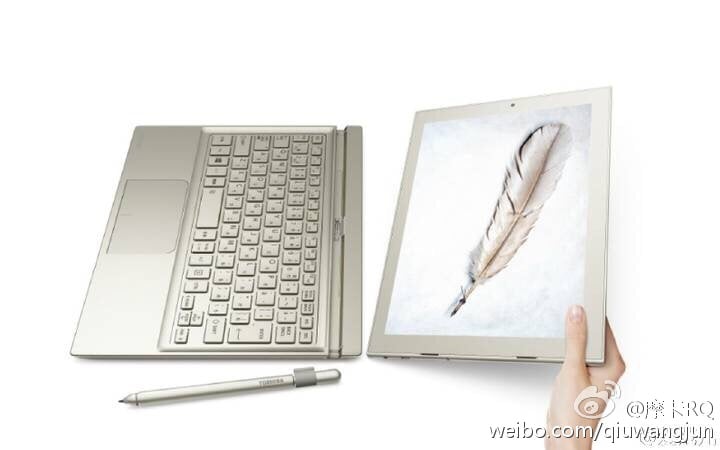 The hybrid laptop is said to feature a 12.9-inch detachable display and will run on Windows 10 platform. In fact, we have compiled a detailed feature list of the Matebook laptop in our previous article, which you can check out from here. The new product will be launched on February 21 at 2 pm.
Although Huawei's Matebook hybrid laptop is our pick at the event, the company may also unveil the rumored Huawei P9 flagship there. We have been hearing a lot about this upcoming smartphone in the past few weeks, and it's possible that the device is launched ahead of schedule. The phone is rumored to feature pretty high-end specs, like Kirin 955 processor clocked at 2.5GHz, 5.2-inch FHD 1080p display, 4GB RAM and $450 price tag.
Since it's confirmed that Huawei will announce a new business oriented product at MWC 2016, we hope to see more information in the coming days. So, stay tuned.