Huawei Matebook Laptop: Here's What To Expect
Despite the numbers showing that the PC and tablet industry are slowing down (IDC, Gartner), Chinese smartphone manufacturers like Xiaomi and Huawei are reportedly keen to enter the industry. These two smartphone giants have been rumored to enter the PC industry since last year. Several sources have confirmed the release of their first PC products this year, which means we could see some stiff competition from these Chinese giants soon in the industry.
Unlike Xiaomi, which reportedly is working on a traditional laptop PC, much like the Apple Macbooks, Huawei is rumored to take a slightly different route by unveiling hybrid laptops. Since we could see the company's first hybrid laptop soon, here's an article which gives you some idea as to what to expect from the device.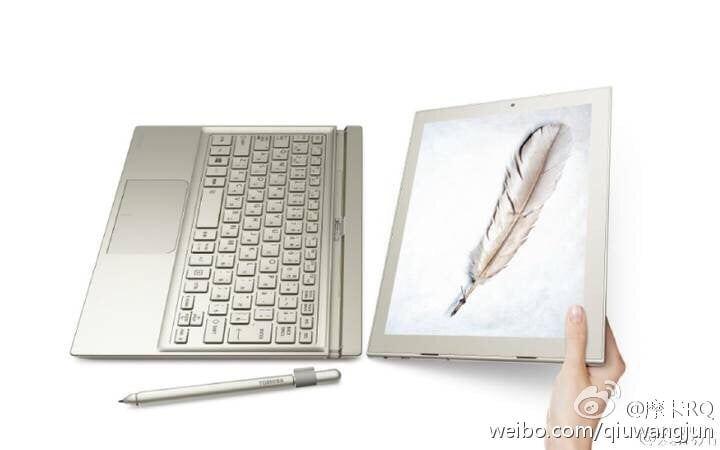 TYPE: Hybrid Laptop
First of all, as mentioned above, according to recent rumors, Huawei is going to release a hybrid laptop, instead of a traditional one. Although still unconfirmed, the company could be aiming to release a product like Microsoft's Surface, which has gained some popularity in the US. So, the new Matebook laptop could feature a detachable keyboard, which essentially makes it a regular tablet.
Although there are a limited number of Hybrid laptops in the market right now, things could change with the entry of Huawei in the industry.
CPU: Intel
Huawei has its own chipset, namely the Hisilicon Kirin, which could be used inside its upcoming Matebook laptop. However, according to an analyst, the company will be going with an Intel chipset mainly because it wants to run Windows 10 on the device. Intel chips are ideal for the Windows architecture, which could be why we will see this chip inside the device.
SOFTWARE: Dual OS
Apart from the hybrid design, another highlight of the upcoming Huawei Matebook laptop could be the use of dual OS, namely Windows 10 and Android. Laptop industry is yet to see dual-OS devices gain much popularity, but Huawei could be the trend setter. However, it may not be easy to incorporate a dual OS setup in a laptop environment. There are several hurdles to such a system, so it remains to be seen whether the Matebook can overcome those issues.
ACCESSORIES: Stylus
The Matebook laptop hybrid is said to come with a stylus on board. This won't be a bad idea, since the company is said to focus more on business customers rather than general consumers. As a result, a stylus can always come in handy while operating the device, both in the laptop mode and the tablet mode.
TARGET: Business Users
Like mentioned above, rumors state that the Huawei Matebook will be targeted at business and enterprise customers. As a result, the laptop hybrid will have to be quite premium, with top of the line specs and enterprise-friendly features. This is probably another reason why Huawei could be looking for a dual OS device, as Windows platform forms an important platform for many business users. Plus, the convenience of Android OS in the tablet mode would be an added advantage.
PRICING: Premium
If you are expecting Huawei Matebook hybrid to be an affordable laptop, then it's likely that you are going to be disappointed. The company has time and again explained that it likes to focus on premium products which can compete with market leaders (for e.g. Samsung and Apple in the smartphone market). So, the Matebook could demand a premium price tag, somewhere above $600. So, it won't likely be cheap.
RELEASE: 2016
Earlier rumors had said that the laptop hybrid could be released as early as MWC 2016. However, considering that we have received no information from Huawei till now in this regard, it's unlikely that the device will launch so soon.
So, when can we expect the Matebook laptop to release? At this moment, we can't be sure of that. But given that details about the device have started to come from supply chain sources, the laptop will probably release this year itself, hopefully in the first half.
So, what do you think, if Huawei releases the Matebook laptop with top end specs, a stylus and dual OS support, would you be willing to shell out $600 or more for the device?
[socialpoll id="2329846″]