Xiaomi Mi 5 Appears On GFXBench, Screen Size & Other Specs Revealed
We have been patiently waiting for the Xiaomi Mi 5 flagship to launch and our wait will come to an end on February 24. During the past few weeks, the company revealed some of the specs of the device like the processor and the display resolution. But there are some features, like the display, that we are still unsure about. Now, it looks like some of our questions have just been answered, thanks to Xiaomi Mi 5's GFXBench listing.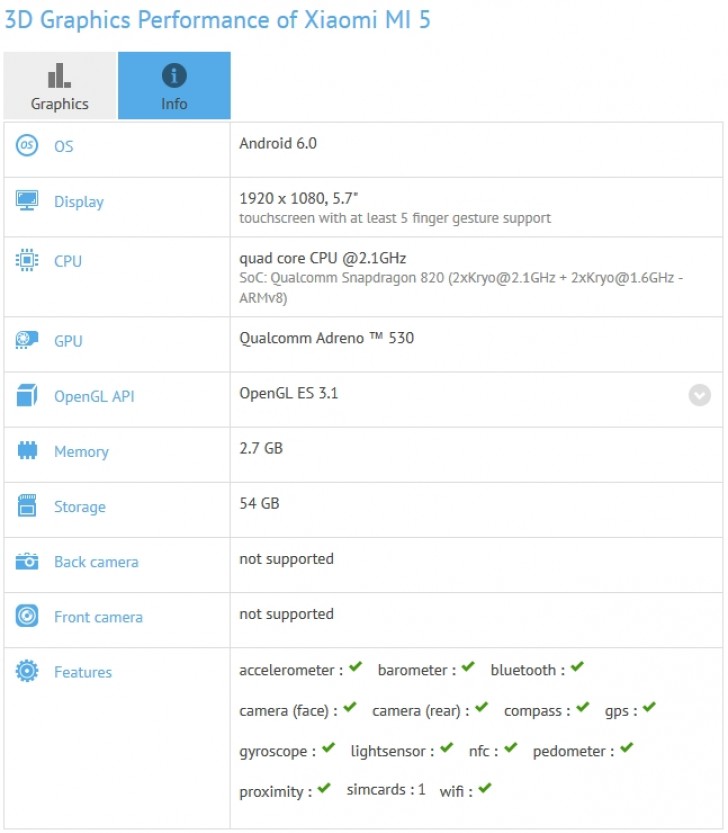 The benchmark listing reveals much of the specifications of the device, including the screen size, RAM and storage. So, according to GFXBench, the Xiaomi Mi 5 will come with a 5.7-inch display with FHD 1920 x 1080 pixel resolution. This is actually surprising given that almost all of the rumors and leaks about the flagship have said that the phone will come with a much more compact 5.2-inch panel. Even if we were to say that this is probably the rumored high-end model (which could be larger), it wouldn't make sense as the phone features just 3GB of RAM on board.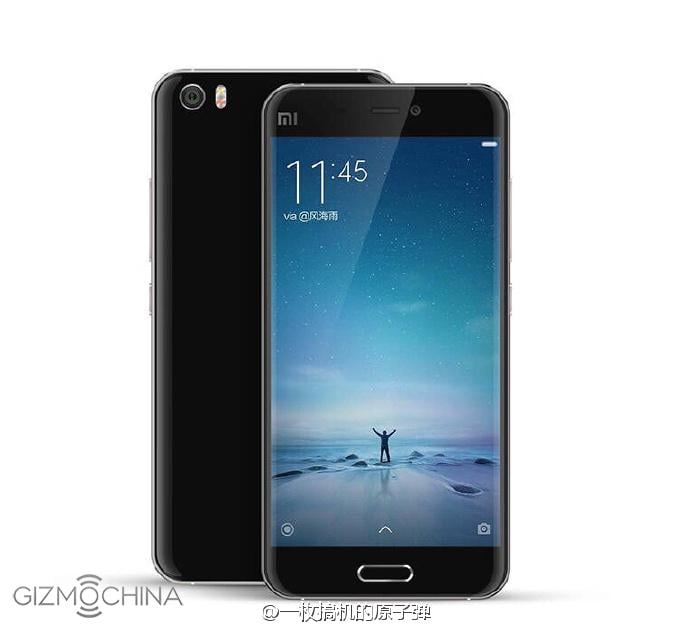 The display size is not the only thing that is surprising here. If you look into the features section, among the various sensors on board, you can see that the phone features just single SIM card slot. But recently, the company CEO confirmed via a screenshot that there would dual SIM card slots on the device.
Other specs are pretty much what we expected, so there's the Snapdragon 820 quad-core chipset on board and 64GB of internal storage. Also, the phone is running on the new Marshmallow Android 6.0 version.
We can't be entirely sure these are the specs that will end up on the Xiaomi Mi 5 flagship that will launch on February 24. However, let's hope that the company clears some of the doubts regarding the phone's specs and features in the coming days.
Meanwhile, you can check out all the confirmed features of the Xiaomi Mi 5 from here.