Vivo XPlay 5 Launch Confirmed, Will Feature Dual Curved Screen
Its been a long time since Vivo updated its XPlay lineup with a new device. But that's going to change soon since the company has started releasing teasers for the same. Yesterday, we guessed that the upcoming Vivo device would be called as the Vivo XPlay 5. Now, the company has confirmed this name along with an important feature of the device.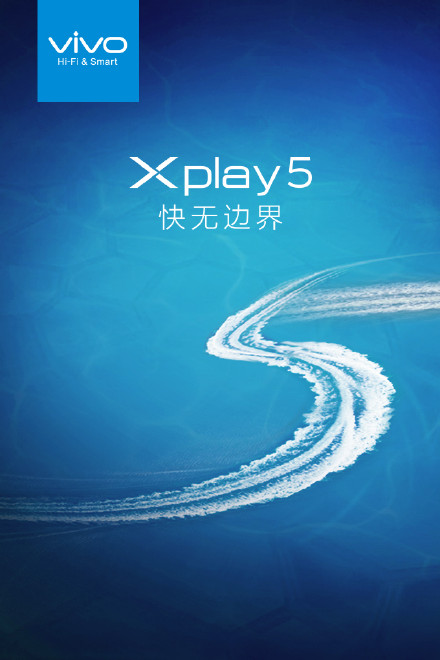 Vivo has confirmed that the Vivo XPlay 5 will come with a borderless design. So, it looks like the flagship will come with dual curved screens. We should have actually guessed it from yesterday's teaser itself. However at that time, we assumed the teaser showed off the top of the smartphone. But now, with the dual curved screen design confirmed, we can actually see that the teaser yesterday had already hinted about this feature.
The dual curved screen panel would most likely be from Samsung since industry chain sources had earlier revealed that the South Korean giant had improved the production capacity of its panels and was ready to supply it to domestic manufacturers. It looks like Vivo could be the first company outside of Samsung to use this curved screen panel.
While dual curved screen display would be the selling point of the device, yesterday's Vivo XPlay 5 specs leak revealed a lot many other interesting features. It is said that the phone will come with the fast Snapdragon 820 quad-core chipset along with 6GB of RAM. This would make it the first phone with such a large RAM memory. Other rumored specs include a 6-inch 2K display, 4000mAh battery and Hi-Fi audio.
Vivo is really taking things to the next level with its XPlay 5 flagship. So, it looks like two years of waiting might very well be worth it. This could also pave the way for other manufacturers to release dual curved screen flagships. We have already heard rumors about Xiaomi and Huawei developing curved screen devices and we could see them sometime this year.