Xiaomi Mi 5's Second Teaser Video Is Out, And Its Fast!
From the previous teasers, it is certain that Xiaomi wants to portray the Xiaomi Mi 5 flagship as fast, real fast! We have already heard the tagline, "Beyond Imagination" which has been repeatedly used by the company to describe the device. Now, in the latest teaser video, Xiaomi shows Asia's fastest speedcuber Jiayu Wang solve the Rubik's cube.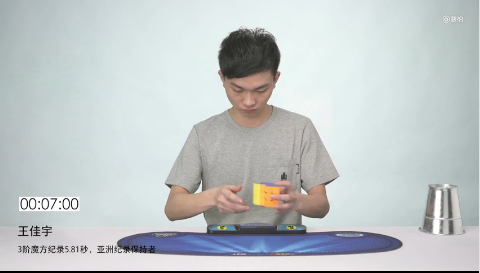 The video shows Jiayu solving the Rubik's cube in just 7.03 seconds. Now, that's fast! You can check out the second Xiaomi Mi 5 teaser video from here.
The title of the video goes something like "Do you think what you think of fast is fast?" Well, solving the Rubik's Cube in just 7 seconds is just sheer talent. What's even more impressive is that he holds the Asian record for being the fastest speedcuber, solving it in just 5.81 seconds in 2014.
Now, this was the second teaser from the company, which showcased speed. In the first video, the company brought in the record holder, Xiaomi Lin Cen, who can skip rope 1096 times in just 3 minutes. Basically, with these teasers, Xiaomi wants to redefine the meaning of fast with its Xiaomi Mi 5 handset.
We know the Snapdragon 820 chipset is fast, thanks to the various benchmark results that crop up often. However, it looks like the company is trying to even higher our expectations in terms of the performance of the device. Well, after seeing these teasers, I'm pretty excited to see the device. With SD820 and 4GB RAM, the phone should be lightening fast.
What do you think?