Check Out Amazing GearBest 2nd Anniversary Celebration Deals
Gearbest has been known for its competitive prices and a great amount of different gadgets they sell. The company is having their 2nd-anniversary celebration and thus you can grab some pretty good deals.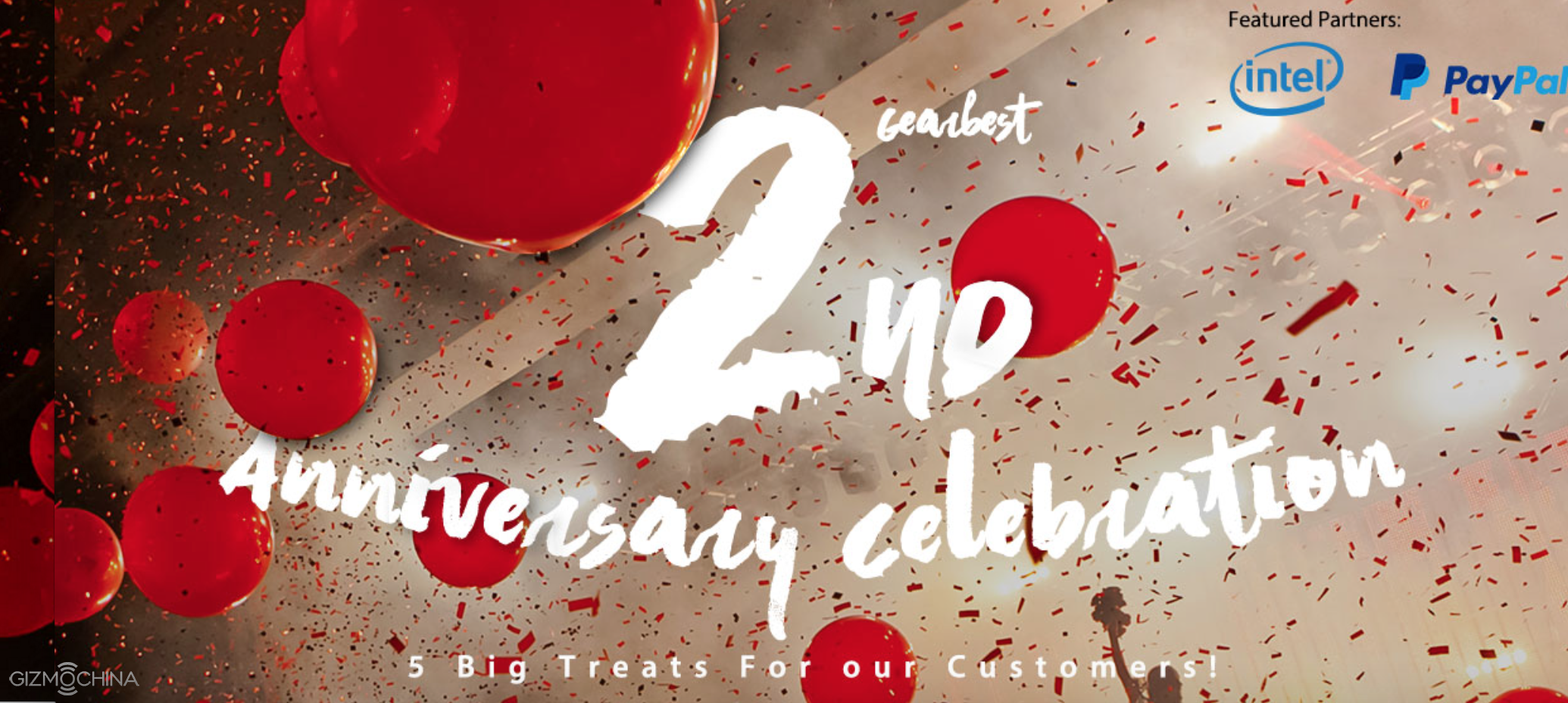 In order to say thanks to the customers, Gearbest has partnered with two global giants – Paypal and Intel, and wants to share with you its 5 Birthday treats:
Treat #1: Special GearBest Diet with Top Product Prices Slimmed Down
Treat #2: Buy Powerhouse Tech with Intel Inside + Exclusive discounts!
Treat #3: Awesome Cake Picking Game: Win $400 or Xiaomi Cell Phone.
Treat #4: Get up to an EXTRA 5% OFF with our Special PayPal Discount
Treat #5: Tons of Hot Brand Promos + Cool Category Deals
Gearbest will ensure promo products are in stock and shipped a soon as possible.
Make sure to check out various competitions like a Lucky Draw to get the best deals possible.
Besides all the deals shown in the main deals page, you should definitely check out separate product page categories as there will be some great deals all over the Gearbest's website for the next few days, where you can get products for as low as $0.01.