New Teaser Hints Le 2 Has Abandoned The 3.5mm Headphone Jack
Le 2 will meet us on April 20, which is just a couple of days away. We know that the phone will be good, thanks to the numerous leaks that have been making rounds on the internet for the past few year. But will it be revolutionary? After seeing the new teaser from the Jia Yueting, we probably think so.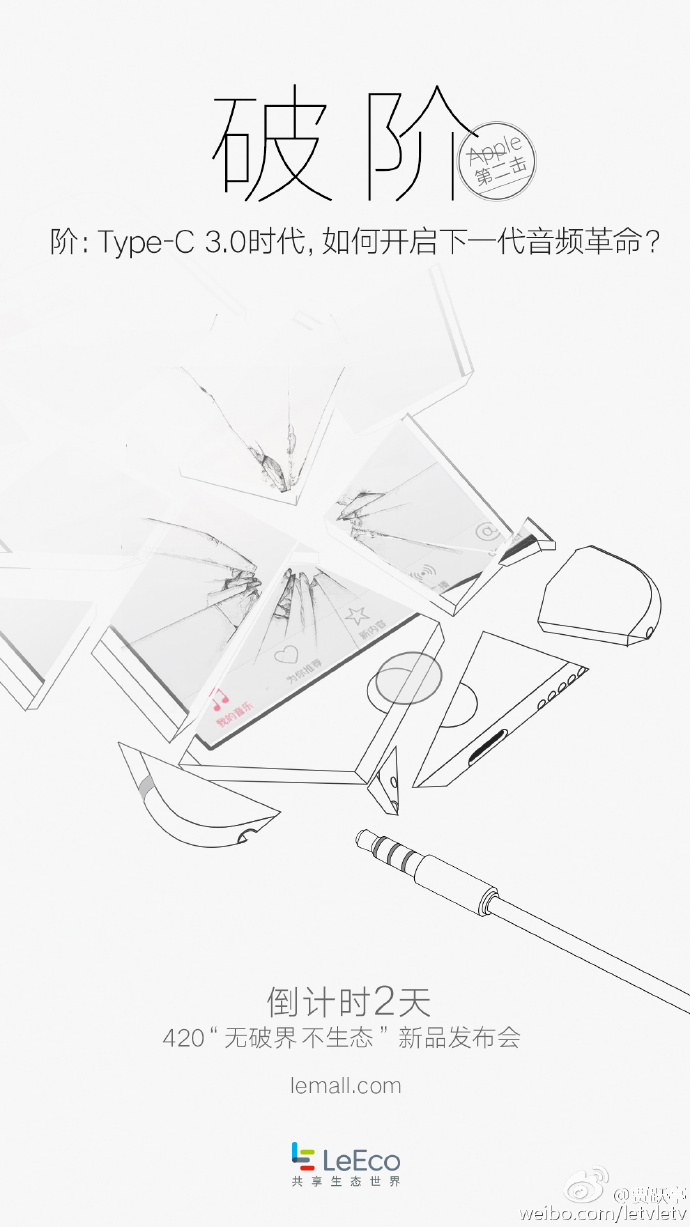 The new teaser from the CEO himself reveals a phone broken into pieces and we can clearly see the headphone connector reaching out towards the device. The 3.5mm jack seems to be broken and besides it, we can see a USB Type-C port, which could be a good indication that the Le 2 will abandon the traditional headphone jack in favor of a USB Type-C based headphones.
Also, the words on top of the image say, "USB Type-C Era, How To Open Up A New Generation Of Audio Revolution?". Apart from the image, CEO also said that it is time to get rid of something. So, everything seems to reveal that the upcoming LeEco flagship might be the first one to abandon the 3.5mm headphone jack. Well, if Apple iPhone 7 was going to get rid of this slot, LeEco made sure that it won't be the first.
Yesterday, the real Le 2 was allegedly leaked, which also showed that the traditional slot was missing.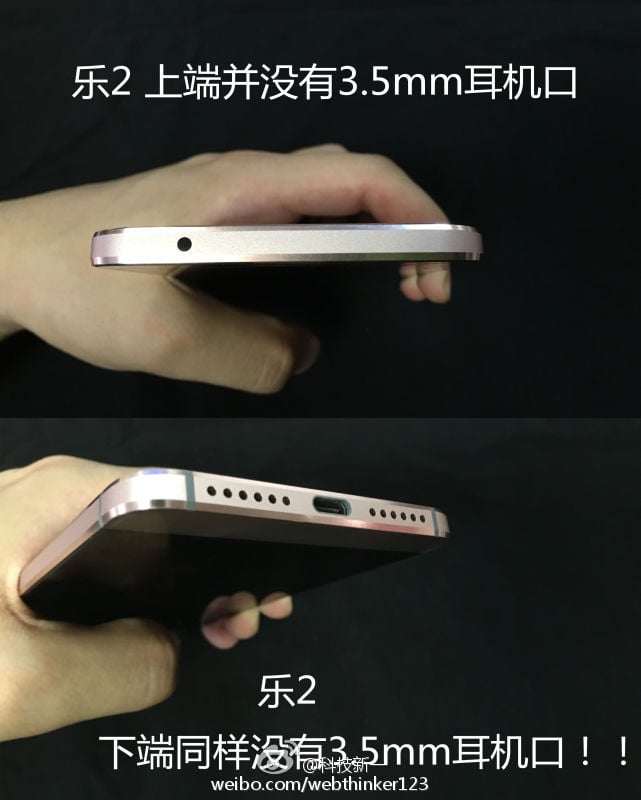 As for other specs, the Le 2 is expected to come with a borderless design (Borderless technology 3.0) with a 5.5-inch 1080p display. Under the hood, there will be the Helio X20 chipset clocked at 2.3GHz and 3GB of RAM. The phone will feature a 16MP camera at the back and an 8MP front facing shooter. It is said that the base variant starts at 32GB storage.