Samsung Galaxy Note 6 to come with 6 GB RAM, Snapdragon 823
by Jitendra Soni Apr 22, 2016 7:03 am4
Samsung Galaxy S7/Edge have been successful phones this year, much to the envy of their competitors. Samsung does not want to let this opportunity go waste. Thus, the Note 6 becomes a highly anticipated product.
Off late there have been a lot of rumours about Samsung Note 6, doing rounds. If we go by them, then this phone is supposed to come with 6GB RAM, along with Snapdragon 823 (MSM8996 Pro) processor. It is also rumoured that select models of Note 6 may carry the same processor as S7 Edge.
The Note 6 will have the model number SM-N930. The screen will be 5.77-inches with a 1440 x 2560 QHD resolution. The phablet, as has been rumored, will carry 6GB of RAM with 32GB of native storage.

Today afternoon, @ice universe, the man who often leaks details about Samsung smartphones on Weibo, revealed about the processor on the device  "Samsung Note 6 to have the MSM8996 Pro (Snapdragon 823)."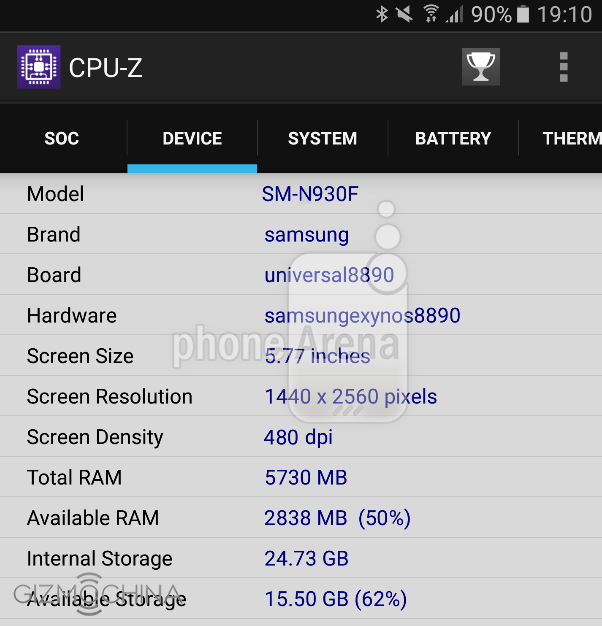 One the contrary, this leak shows a different processor. As per this, the Samsung Exynos 8890 processor powers the device.
Last year Samsung release the Note 5 a bit early to hog the limelight against iPhone 6s, this year Samsung may repeat the strategy to block iPhone 7/Plus by releasing the Note 6 early. Let us wait and watch if these are 2 separate devices that will be launched, however, 6GB ram is confirmed