Meizu Pro 6 With Exynos 8890 Spotted, Could this be a New Variant?
Meizu announced the Pro 6 flagship back in April and the phone got mixed response from fans around the world. Some praised the new design and the cheap pricing of the device while some criticized the use of Helio X25 chipset inside. Given that LeEco released the Le 2 Pro variant with Helio X25 for just 1499 yuan ($232), Pro 6 seems like a costly option now. The Meizu flagship starts at 2499 Yuan ($384), almost $150 higher than the Le 2 Pro running on the same chip.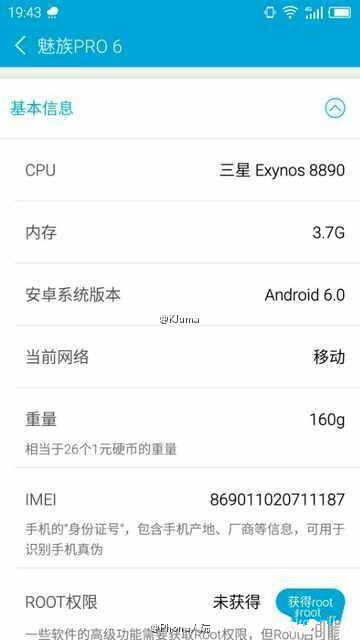 But it looks like the Pro 6 could have a real "Pro" variant, which could take on the top flagships in the market right now. According to a leaked screenshot circulating on the internet, the Meizu Pro 6 flagship was seen running on the Exynos 8890 chipset. Given that Meizu has had a good relationship with Samsung in the past, providing chipsets for a number of Meizu flagships until this year, it is possible that the company decided to use the Samsung's best chipset yet, the Exynos 8890 inside a powerful variant of the Pro 6. Other features of this variant leaked by the image include 4GB of RAM, 160 grams weight and Android 6.0.
If Meizu is really working on an Exynos 8890 Pro 6 variant, we could see another major upgrade — UFS 2.0 standard. The current version of the Pro 6 had to use eMMC 5.1 storage standard because Mediatek Helio X20 / X25 does not support UFS 2.0. But with a new chip on board, the company could easily upgrade the memory to the new and faster standard.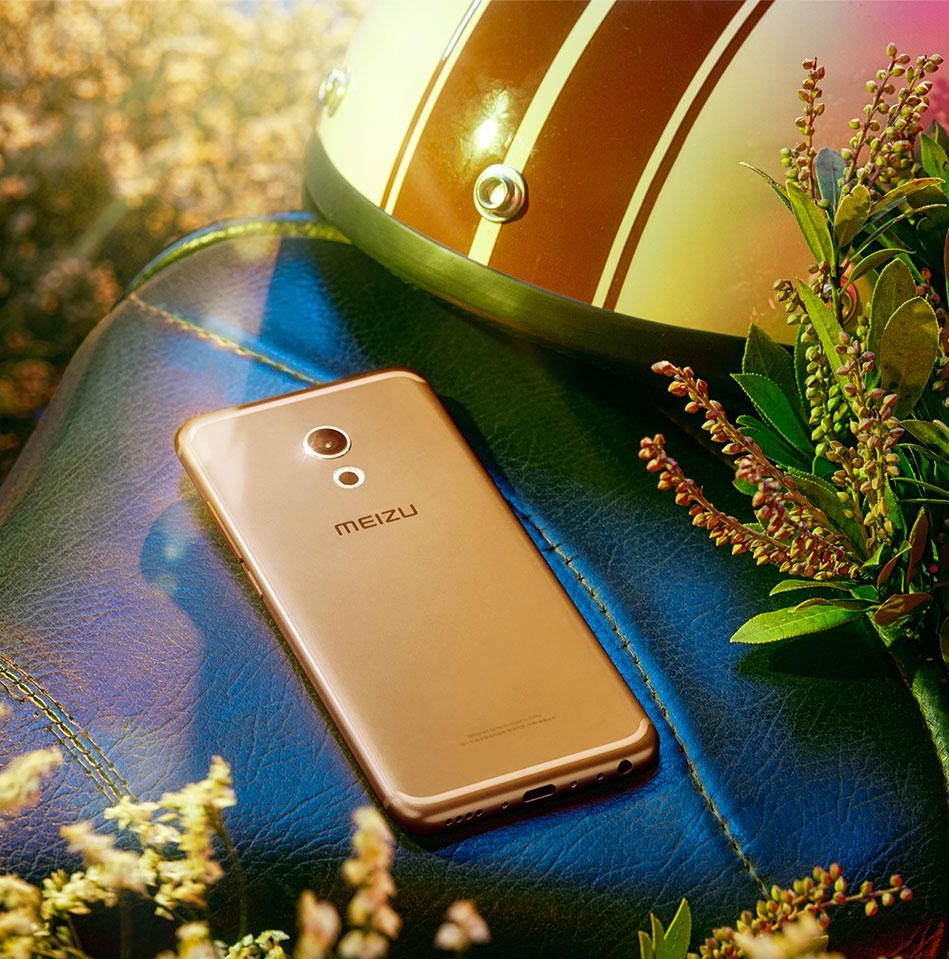 Unfortunately, this information is derived from a leaked photo online, of which the authenticity cannot be ascertained at the moment. However, we would really like to see an Exynos powered Pro 6 this year, as it would give the new flagship a much-needed power boost.
What do you think? Should Meizu release a Pro 6 variant with Exynos 8890?