OnePlus won't be releasing OnePlus X successor this year
OnePlus released the OnePlus 3 flagship yesterday and the phone managed to impress with its top-notch specs and pricing. If the company was to continue its usual launch tradition this year, we should have seen the successor to the OnePlus X model sometime later in 2016. However, it looks like OnePlus has decided to scrap the OnePlus X lineup this year, as Carl Pei, CEO of OnePlus reveals that the company will focus on the true flagship lineup in 2016.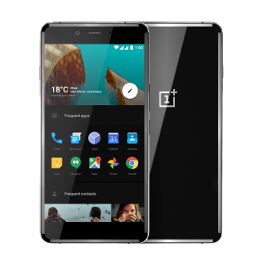 This is kind of surprising given that OnePlus X got pretty good response from customers as well as reviewers. So, popularity or sales are not the reasons why the company decided to skip its update this year. Instead, Carl reveals that OnePlus wants to "strengthen its foundation" this year, focusing on the flagship lineup. Last year, the company's OnePlus 2 flagship wasn't as well received as the first generation model and it looks like the company doesn't want to make the same mistake this year. 
He further added that OnePlus plans to merge the development resources for OnePlus's OxygenOS and HydrogenOS  in the long run. Also, the company will be investing more in after sales services as well as lifestyle products. Another interesting thing this year is the absence of the boring invite system. For the past two years, OnePlus fans had to go through the huge waiting for invites, which to be honest was quite irritating. However, from this year onwards, the company has totally scrapped the invite system, a much welcome move for customers. Given that the company reportedly started mass production last month itself, stocks should be enough for the demand. At least, that's what it seems at the moment.
Carl finally adds that OnePlus is doing well in Europe, India and US. In fact, Europe is expected to remain company's fastest growing market and it continues to be top selling smartphone in the $300+ in India.
So, what do you think? Has OnePlus 3 managed to bring back the same experience as the first generation OnePlus One?
(Source)