Vivo X7 First Day Sales Amazing! Over 250,000 units grabbed
by Jitendra Soni Jul 8, 2016 1:55 am2
Vivo today announced that the super brand sale yesterday was super hit. A whopping 250,000+ Vivo X7 units were sold in a day both online and offline, on the opening day of the sale.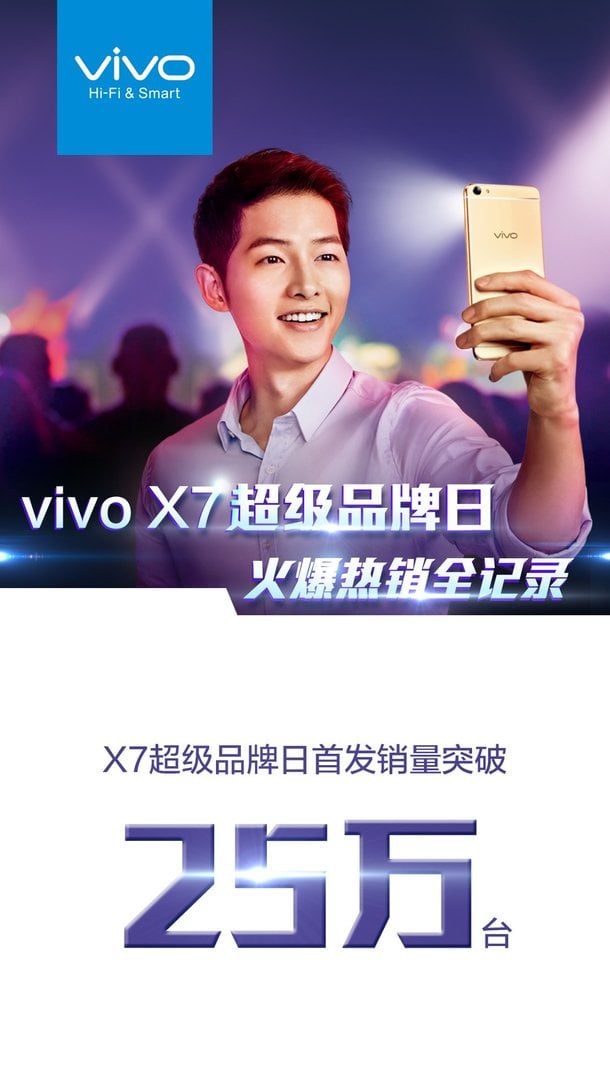 As per the update by Vivo, Vivo X7 was sold in 667 cities simultaneously along with the 3 top e-commerce stores in a synchronized super brand sale. Activities organized on the opening day of the sale ensured the surge in the overall sales of the X7 resulting more than 250,000 units sale.
READ MORE: Oppo R9 Undergoes Huge Price Cut, To Take On Vivo X7
The Latest X series phones were made available at more than 500 experience centers and more than a thousand of pop-up stores at popular multi-brand stores at the same time.  Each of these stores experienced a huge crowd where people could lay their hands on to the latest Vivo X7 and other Vivo devices.