Xiaomi Notebook Air Official: 12.5-inch / 13.3-inch models, Powerful Specs, Long Battery Life
It's been more than a year since we first reported about a possible Xiaomi Notebook. At that time, it seemed impossible that a startup company could extend its reach to the laptop market. But nearly 1.5 years later, the Xiaomi Mi Notebook Air (known as Xiaomi MiBook Air in China) is official and it's just as good as we all imagined.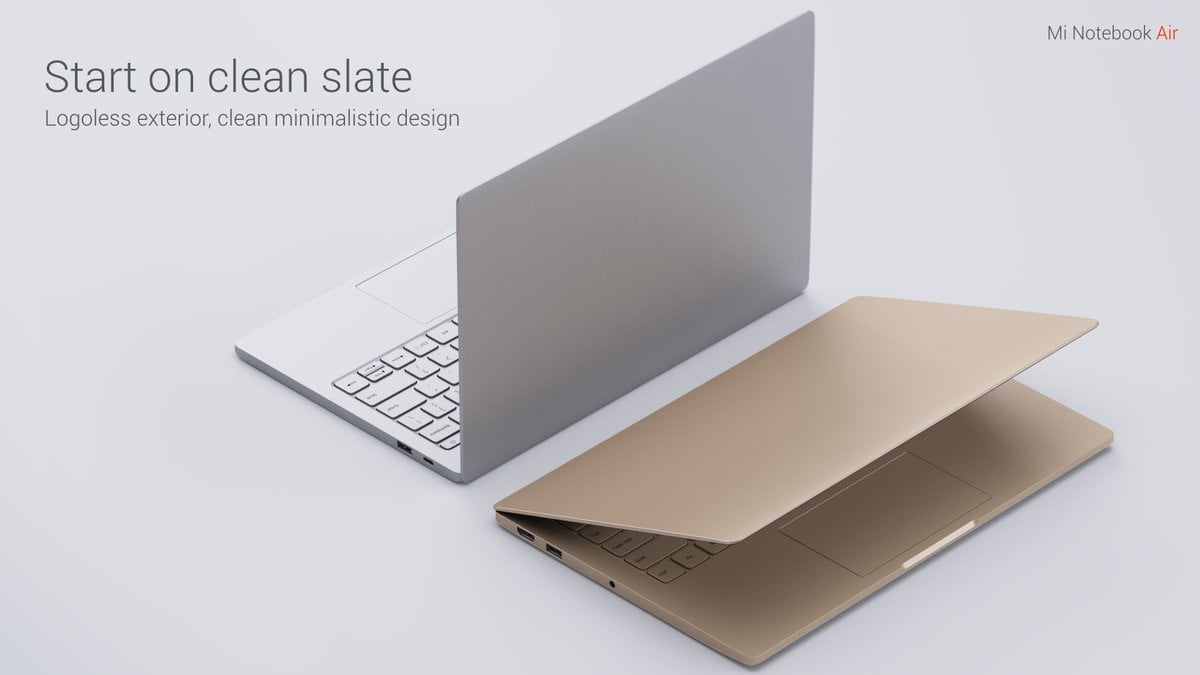 The Xiaomi Mi Notebook Air will come in two versions, and just as we reported earlier, the smaller one will feature a 12.5-inch display while the larger model comes with a 13.3-inch display. Both are covered with 7H hard glass. We had repeatedly said that the Xiaomi Notebook will directly rival the premium Apple Macbook range and guess what, during the reveal today, the company made sure it highlighted the fact that the new Xiaomi Notebook is going to best the Macbook in terms of design.
Well, first of all, the Xiaomi Notebook is not its official name. The two laptop versions are called the Xiaomi Mi Notebook Air 12.5-inch and the Xiaomi Mi Notebook Air 13.3-inch. So, from now onwards, we will be using this official name for mentioning these two models. Note that both are running on Windows 10 OS.
UPDATE: Seems like internationally, Xiaomi is calling this the Mi Notebook Air. So, if you hear either the Mibook Air or Mi Notebook Air, both mean the same thing.
Xiaomi MiBook Air 12.5-inch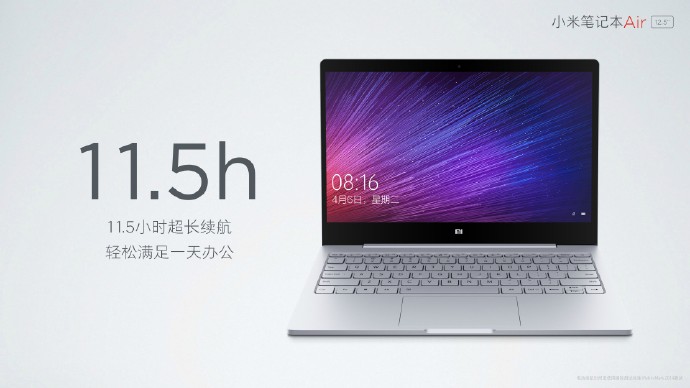 Ok, let's start with the Xiaomi Mi Notebook Air 12.5-inch. This will be the thinnest Xiaomi laptop in the range and beats the Macbook Air in terms of its thickness as well as weight. The new laptop is just 12.9mm thick at its thickest point and all metal body weighs just 1.07 grams. The company has repeatedly said that the form factor is just like a magazine — thin and compact enough to get into your everyday bag.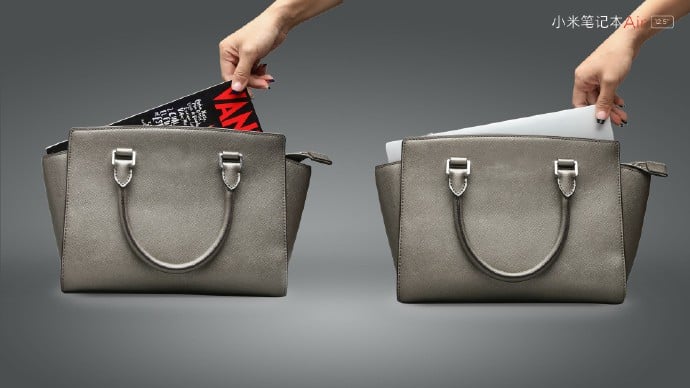 Inside, this particular model comes with the Core M3 processor with 4GB RAM and 128GB of internal storage. And guess what, you can expand the storage in this model. It comes with USB 3.0, 3.5mm headphone jack and USB Type-C for connectivity ports.
What's more, Xiaomi has made sure that in this super thin body, there's a large battery. The Xiaomi Mi Notebook Air reportedly features an amazing battery life of 11.5 hours. That's nearly the same life that you get from Apple's Macbook Air! While the battery life would differ according to your usage, it is easily enough to work for almost an entire day. Other features of the Xiaomi Mi Notebook Air 12.5-inch are AKG custom speakers, and DU surround sound.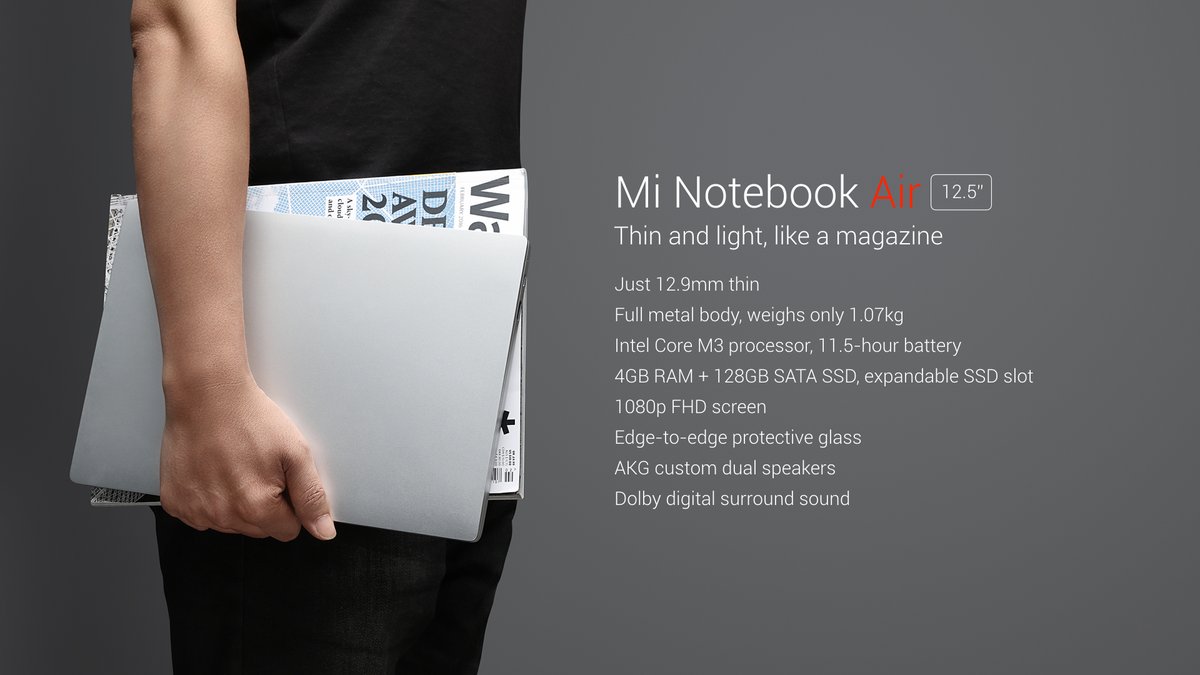 This particular model is priced at 3499 Yuan ($525) and will go on sale on August 2.
Xiaomi Mi NoteBook Air 13.3-inch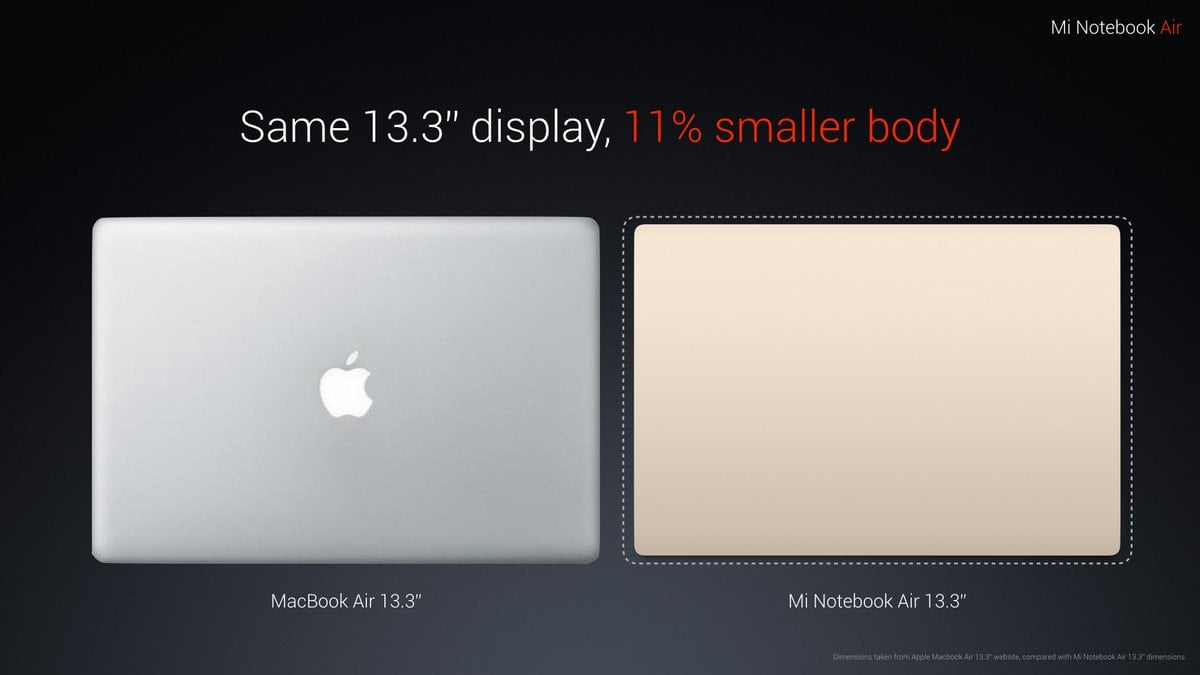 The second model in the company's laptop range is the Xiaomi Mi Notebook Air 13.3-inch. This particular model is targeted at those who want something larger and much more powerful than the 12.5-inch version. And the company has made sure that the specs inside this device are good enough for your gaming needs! Well, I am sure, there is at least one reader on our blog who would be happy to see that this beast comes with the NVIDIA GTX 940MX 1GB GDDR5 dedicated graphics card on board. There will be the sixth generation Core-i5 processor with a maximum clock speed of 2.7GHz, 8GB LPDDR4 RAM, 256GB PCI-e SSD with the possibility of further storage expansion.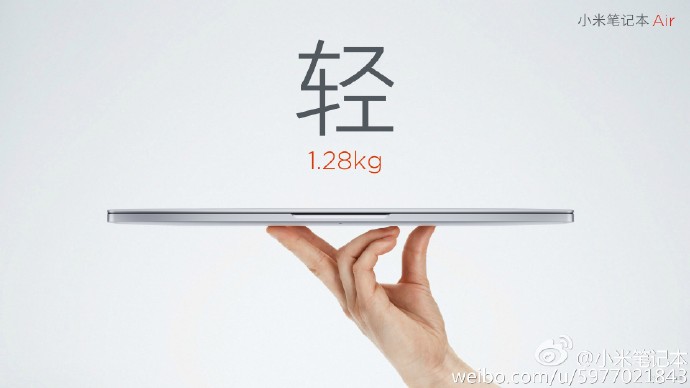 Coming to the screen, the Xiaomi Mibook Air 13.3-inch comes with a 1080p anti-glare display. The screen accounts for 80.1%, better than the Macbook. It's slightly thicker than the 12.5-inch model with a thickness of 14.8mm at the thickest part. Plus, it weighs just 1.28 kgs.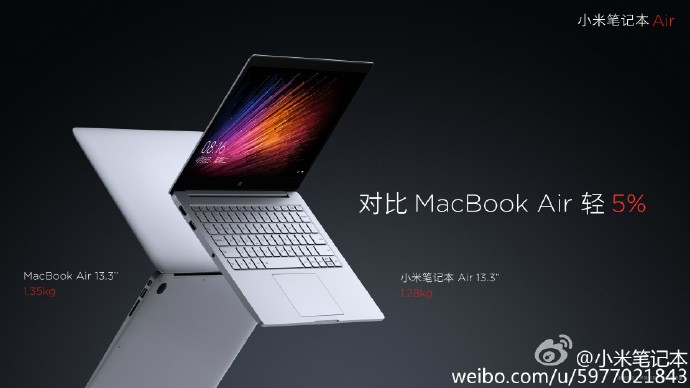 This model boasts of 9.5 hours of battery life on a single charge, and with the provided fast charger, you can get up to 50% of charge in around half an hour. You get USB Type-C, USB 3.0, HDMI and 3.5mm headphone jack for connectivity ports. Other features include AKG Custom dual speakers and Dolby surround sound support.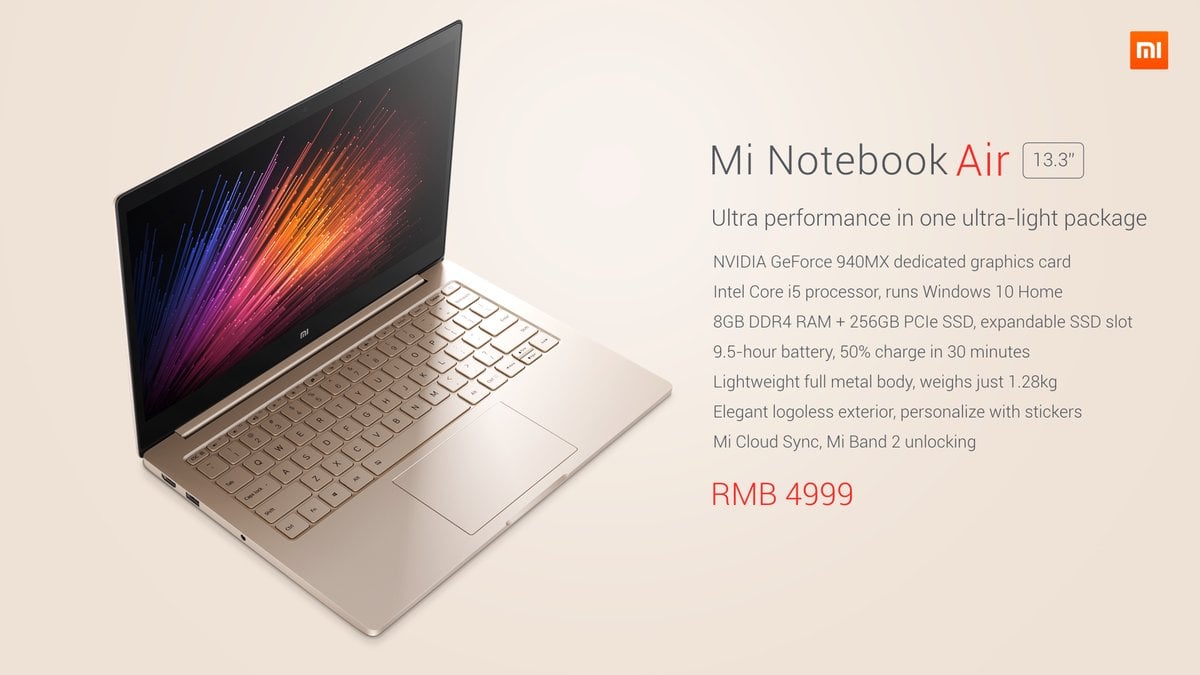 It's definitely one of the best laptops in the market right now, especially because you can get it for just 4999 Yuan ($750).
Goes on sale from August 2!
So, what do you think about the two new Xiaomi Mi Notebook Air laptops? Impressed?