Chuwi UBlue Car Charger Giveaway: Win A Brand New Premium Charger From Chuwi!
Today, we have yet another giveaway for our readers and since this is a small product, we are giving away not one, but three new Chuwi UBlue car chargers to three lucky winners. So, your chances of winning this brand new charger are much better than other giveaways.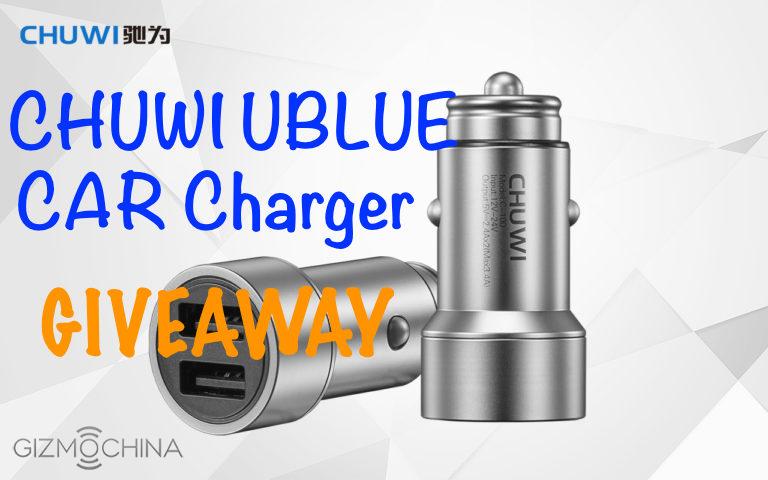 Chuwi is a well-known brand manufacturing highly affordable, feature-rich tablets for the past few years. But the company also has a lineup of accessories and the Chuwi UBlue Car Charger is one such premium accessory available. The charger comes with a number of subtle features to make sure that the overall charging experience is smooth.
First of all, the UBlue Car Charger is made out of metal, which means it's sturdy and looks good. However, if you are worried about the charger getting hot, then don't, because the company has used multiple insulation layers to make sure that the charger stays cool.
You can charge two devices at a time, and the charger will automatically determine the best current depending upon your device. You can simultaneously charge any smartphone and tablet or other mobile devices at a time. The charging speed of this charger is reported 40% faster than 5V/ 1A standard charging speed.
You can read more about the UBlue Car Charger from the official page. All details are listed here.
Before we get to the giveaway, we would like to thank Chuwi for sending in three Chuwi Ublue Car Chargers for this giveaway.
Like always, we will be conducting the giveaway via the gleam widget. Just follow the instructions given in the widget to participate in the giveaway.