Real Images of Samsung "Veyron" SM-W2017 Flip Phone
by Habeeb Onawole Sep 18, 2016 12:58 am1
Flip phones or clam-shell phones, it doesn't matter which one you like, used to be the rave back when feature phones were in vogue. They had this aura of sophistication they gave a wielder. They get a call, flip it open, place it next to their ear and start talking. No need for dragging call icons across the screen like we do now. Then touch-screen devices came into existence and people started to move away from flip phones to phones with the candy bar form factor. Now, if you were to pick 1000 random people and ask them for their phones, the chance of seeing a flip phone is next to none.
Samsung (and LG and Gionee) wants to change that. Samsung believes there is still a market for flip phones and have been releasing flip phones for a couple of years now. This year alone, they have released two flip phones, the Galaxy Folder 2 and Samsung W2016. The latter can be classified as a mid-range phone as it comes with 3GB of RAM, 64GB of storage, and a 16MP rear camera. Samsung already has a successor in the works, the SM-W2017 (codename: Veyron) whose live images surfaced online recently.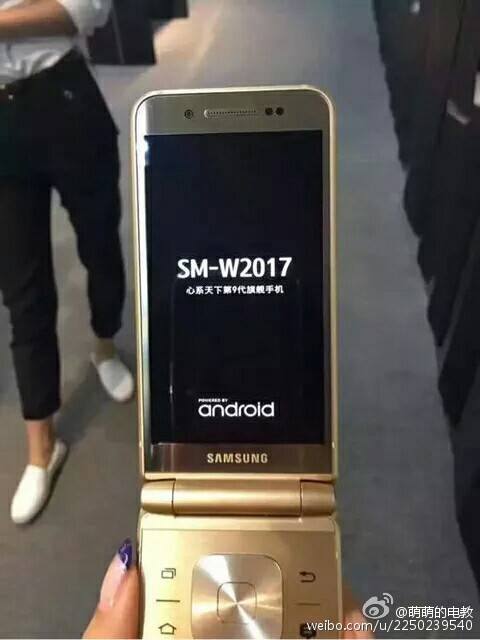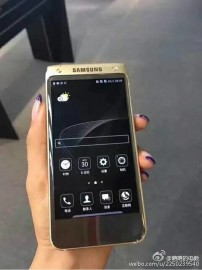 The SM-W2017 has been reported to feature a 4.2" Super-AMOLED screen, a snapdragon 820 chip, 4GB RAM, 64GB ROM, and a 12MP rear camera that can shoot 4K videos. There's a 5MP camera in front for selfies and a USB Type-C port. When you close the phone, there's another screen up-front. There's no mention of the type of display but there's a chance it might be the same type as the main one.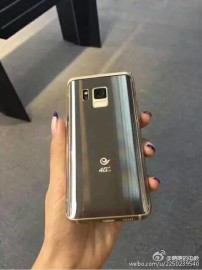 READ MORE: Xiaomi Mi Air Purifier 2 Coming to India on September 21
The rear looks a lot like that of the S7 and appears to be sporting a fingerprint scanner and heart rate monitor. There's also mention of NFC and Samsung Pay.
Like the other flip phones launched, this may also be a China only device. We don't have details of a release date and price.
Source: Sammobile