Xiaomi Mi Note 2 Expected to Launch in October?
by Habeeb Onawole Sep 29, 2016 4:46 am3
While it might seem like Xiaomi is done for the year, there is the matter of the Mi Note 2 which has still not been released. Although some people speculated that the phone doesn't exist, leaks from the past 2 weeks says otherwise. With the Mi 5s and Mi 5s Plus out of the way, all focus should be on the new device.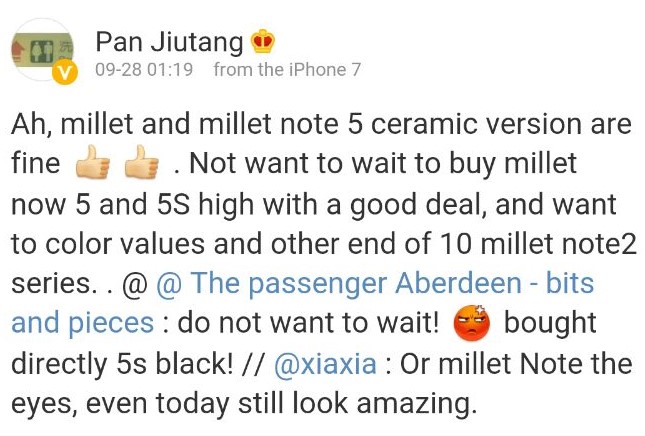 According to analyst Pan Jiutang, the Mi Note 2 will launch at the end of October. He also added that the phone will come in more colour variants available than the Mi 5s and Mi 5s Plus.
Can someone please stop the rose gold band wagon for the umpteenth time?
The Mi Note 2 is expected to have two models: one with a snapdragon 821 processor and 8GB of RAM (6GB seems to be a more likely possibility) and another with a snapdragon 820 and 4GB of RAM. The unit with the SD 821 chip will get the word "Pro" added to its name. Both versions are expected to feature 5.7" 2K AMOLED Force Touch curved displays. The Mi Note 2 Pro is also rumoured to have a battery capacity of 3600mAh with quick charge on board.
READ MORE: Elephone W2 Gets slashed to $25.99 on Gearbest
With the kind of stunt Xiaomi pulled with the Mi 5s and Mi 5s Plus: adding force touch display to one variant of the former and totally skipping it on the Plus, I won't be surprised if they decide to scramble the screen features on the Mi Note 2 as well. Putting force touch on one but not making it curved or making it curved and having force touch but with a lower resolution or screen size. You get the picture, right?
The Mi Note 2 is expected to have a starting price of 2662 yuan ($399).