OPPO R9 and Apple iPhone 6s Top Offline Sales In China
by Habeeb Onawole Oct 2, 2016 4:22 am1
Shopping online is convenient. You see what you want to buy, enter the necessary details required, pay, and expect your order to arrive. You can even window-shop online by browsing the sites of different online shops and not get harassed by store owners. But there are lots of folks out there that prefer walking into a physical store and purchasing what they want.
Phone manufacturers know there's a lot of money to be made via that way of shopping that's why they still setup brick and mortar shops to cater for that category of people.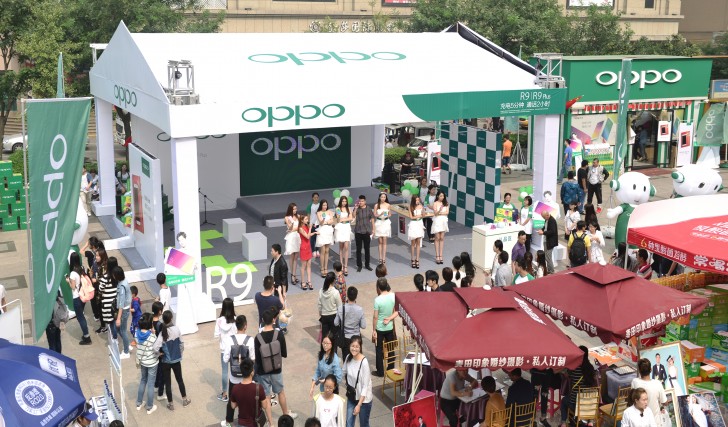 Two companies hitting it big in offline sales in China right now are OPPO and Apple. According to  recent sales stats from Sino-MR, an independent market research firm, the OPPO R9 (known as the OPPO F1 Plus outside China) and the iPhone 6s are the best selling phones offline.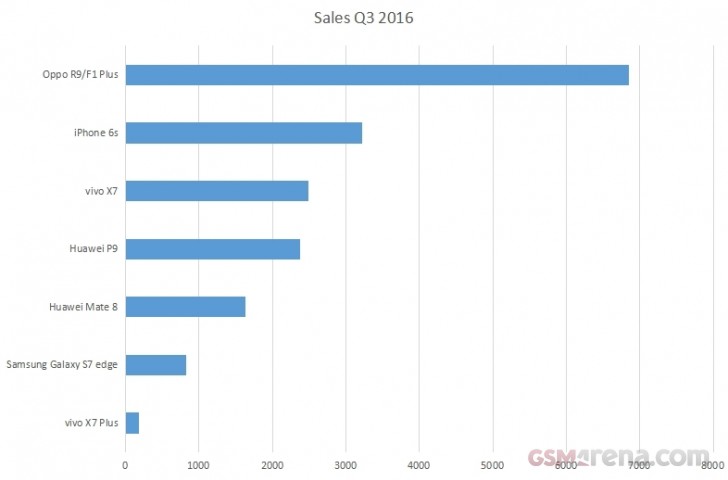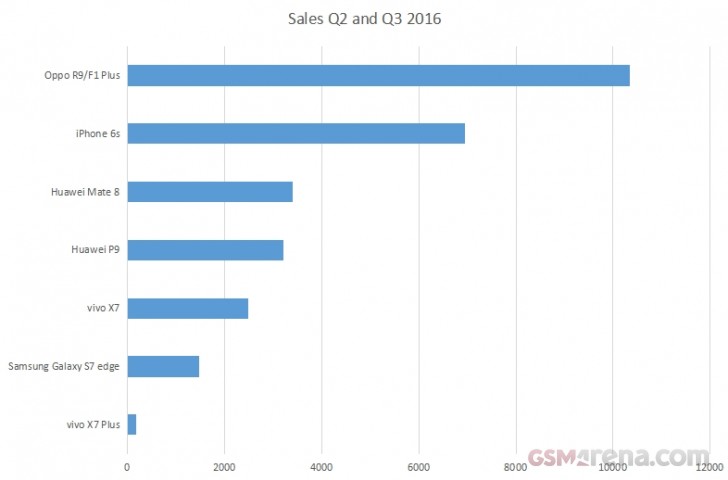 According to OPPO, they have sold over 7 million R9 units as at mid-June. The iPhone 6s is also doing incredibly well. Other phones selling well offline include the Vivo X7, the Huawei P9 and the Huawei Mate 8.
READ MORE: LeEco Confirms October 19 for US Launch
Other companies like Xiaomi who didn't take offline sales seriously are now doing so. In a recent statement Xiaomi's CEO said there are plans to increase the number of stores across China from 25 to 1000 by the year 2020.
Source: gsmarena.com