Key Specs & User-Generated Mi Note 2 Render Surface Online
After the successful launch of the Mi 5S and 5S Plus, the Mi Note 2 now looks like the next big thing from Xiaomi. While the company is yet to come out in clear term to give a clear road-map as to the device's launch, the Mi Note 2 have been enmeshed in rumors for a while now. All these rumors and leaks point to a device with lots of prospects, with more leaks emerging. The latest we have is a leak of the Mi Note 2's specs and also a user-generated render of the device based on the leak.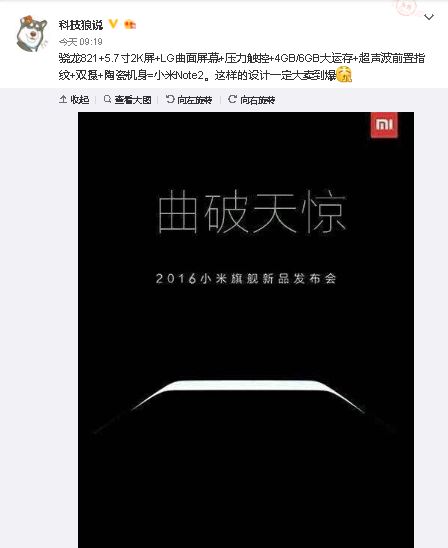 The leak comes out with what seems like a poster teaser with texts that indicates Xiaomi is still planning to release a flaagship this 2016. No doubt Mi Note 2 should be it and the leak reveals the device as being powered by a Snapdragon 821 chips, having a 5.7-inch display with LGcurved screen and QHD (2K) resolution. The leak as touts the device as having both a 4GB and 6GB memory variants, ultrasonic fingerprint scanner, dual cameras and a ceramic body.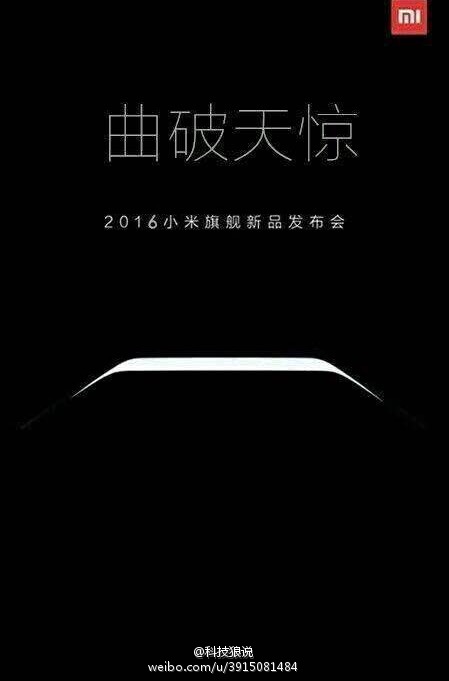 The renders shows the Mi Note 2 would feature a dual-curved display both at the front and rear and the camera would likely not protrude out of the body as well as come arranged in a horizontal plane. The rear view which is depictedd in the render, holds no fingerprint scanner thus affirming the rumor that the same ultrasonic scanner we saw on the Mi 5S would feature on the Mi Note 2.
A specific date is yet to be set for the device's launch but industry analyst, Pan Juitang had hinted on a late October launch, another Weibo user had also talked about a November launch date. Which ever it is, it is certain Xiaomi would be dropping this one before the year runs out.