New Xiaomi Crowdfunding Project: Inspired by a Dragonfly
by Habeeb Onawole Oct 8, 2016 6:33 am6
Xiaomi's Mijia has something new coming on October 11 and from the teaser image, appears to have been inspired by a dragonfly. The poster's theme even loosely translates to "feel the dragonfly's eyesight".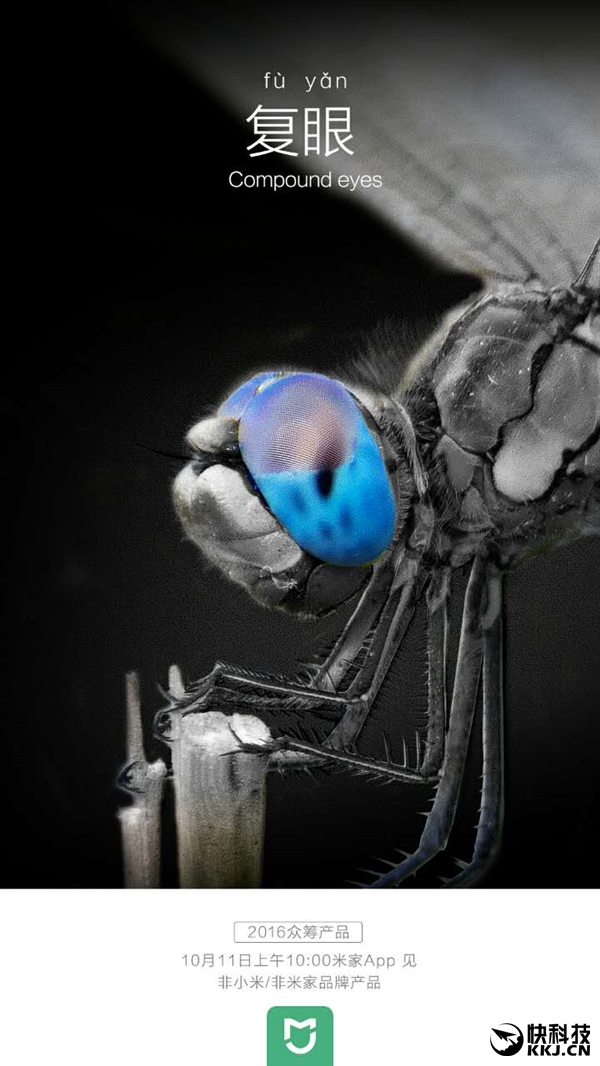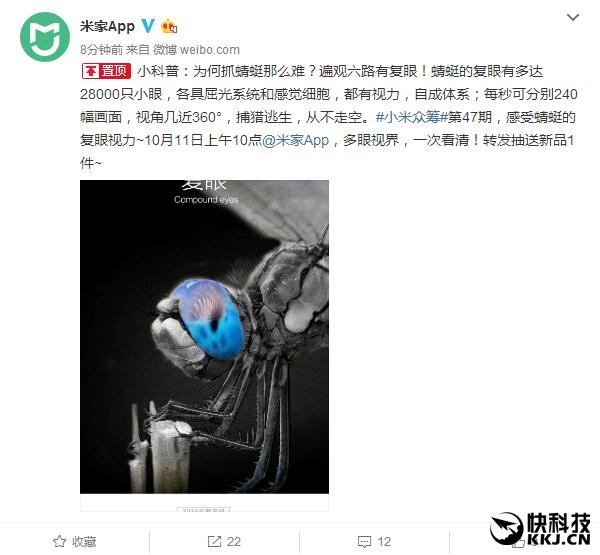 The image which was posted on Weibo is accompanied with a brief explanation of how the eyes of a dragonfly works. Insects generally have multifaceted eyes. The housefly for example has 6,000 eye facets but the dragonfly more than quadruples it with 30,000 eye facets. Research has shown that dragonflies have one of the most advanced eyes in the Animal kingdom allowing them to even see ultraviolet rays. A dragonfly also has a near 360° view making it difficult to catch. See the video below.
This is where the guess comes in. Some people already think Xiaomi plans to launch a new camera with a 360° panoramic view and 240 fps slow-motion capability. If  we look at it another way, we can also guess that it might be a drone as well with a camera with the above features.
READ MORE: DJI Mavic Pro Presale Now on at Tomtop with $50 Off
Xiaomi already makes cameras; security cameras and action cameras under the small ants and Xiaoyi brand name. So this might just be a newer model.
The launch is scheduled for 10:00 on the 11th of October which is just three days away, but you can still keep the guesses coming in.