4-inch Xiaomi Phone Could be Coming Soon, Hot or Not? Xiaomi wants to Know
Seems it's a season of opinion polls for Chinese innovative tech company Xiaomi. In addition to the on-going poll as regards the Mi logo which was absent on the front screen of the Mi 5S and 5S Plus, Xiaomi is sampling opinions about its fans' take on the 4-inch Xiaomi phone which leaked some time back.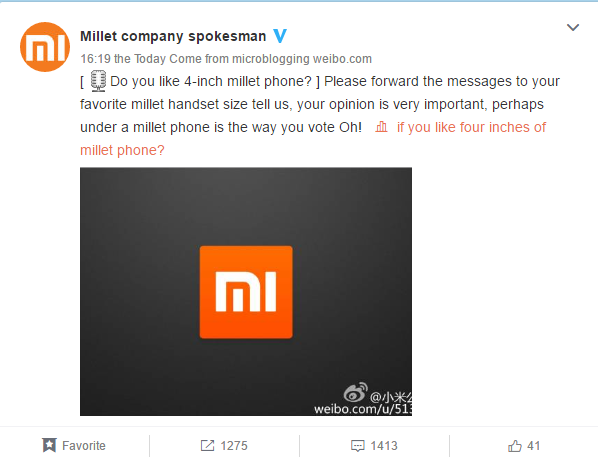 In case you forgot, a 4-inch Xiaomi phone thought to be a smaller version of the Mi 5S made an appearance on Weibo a few weeks back, before the launch of the Mi 5S. No tangible details were leaked alongside the render of the device except that the phone will feature NFC and will support Xiaomi Mi Pay, which was announced about a month back. Now Xiaomi's spokesman has taken to his official Weibo account to find out from fans what they think about a 4-inch Xiaomi phone. No doubt the company is thinking about the idea of a 4-incher under its kitty but they have tied the fact whether the phone gets out to the outcome of the polls, according to the statement by the spokesman. Already the result is still too close to call even though majority of respondents so far prefer a big display device instead.
Read More: Xiaomi Max Unboxing: Affordable Large Screen Phablet In Pictures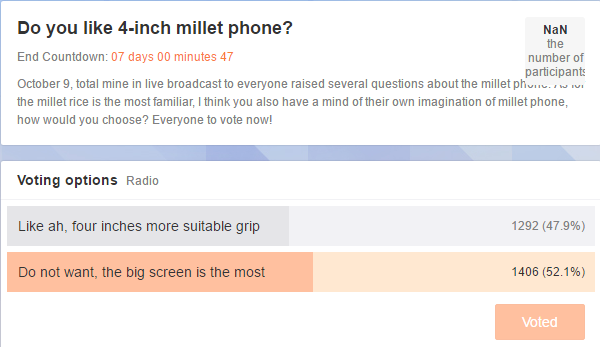 The only device expected from Xiaomi this year is perhaps the Mi Note 2 according to the company's CEO Lei Jun. The Xiaomi CEO also disclosed that he is personally monitoring the design of the Mi Note 2 and that the device will come out with lots of surprises. But from this recent poll, coupled with the earlier leaked render of the 4-inch phone identified as Xiaomi Small, it is likely that the Mi Note 2 isn't going to be the only surprise we should be expecting from the innovative company. We may be seeing a Xiaomi smartphone with a 4-inch display as well. For the avoidance of doubt, Xiaomi's current smallest displays are those of the Redmi 1 and Redmi 2 which come in at 4.7 inches.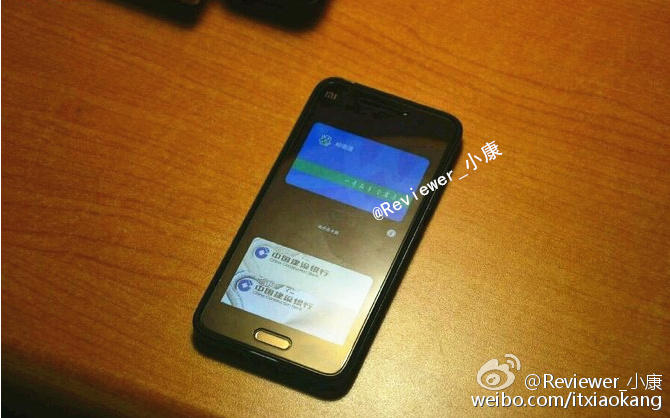 Of course, you can hop into the Weibo poll and get your opinion to count on this one.