Xiaomi Teases Launch of New Product on 12.12, Electric Car?
Xiaomi today released a teaser on Weibo that seems to tease the launch of an unknown, unnamed new product which is billed to go official on December 12, another popular sales day in China. We  do not know exactly what the product is, but the teased poster contained what looks like a car's tire tracks as well as other clues.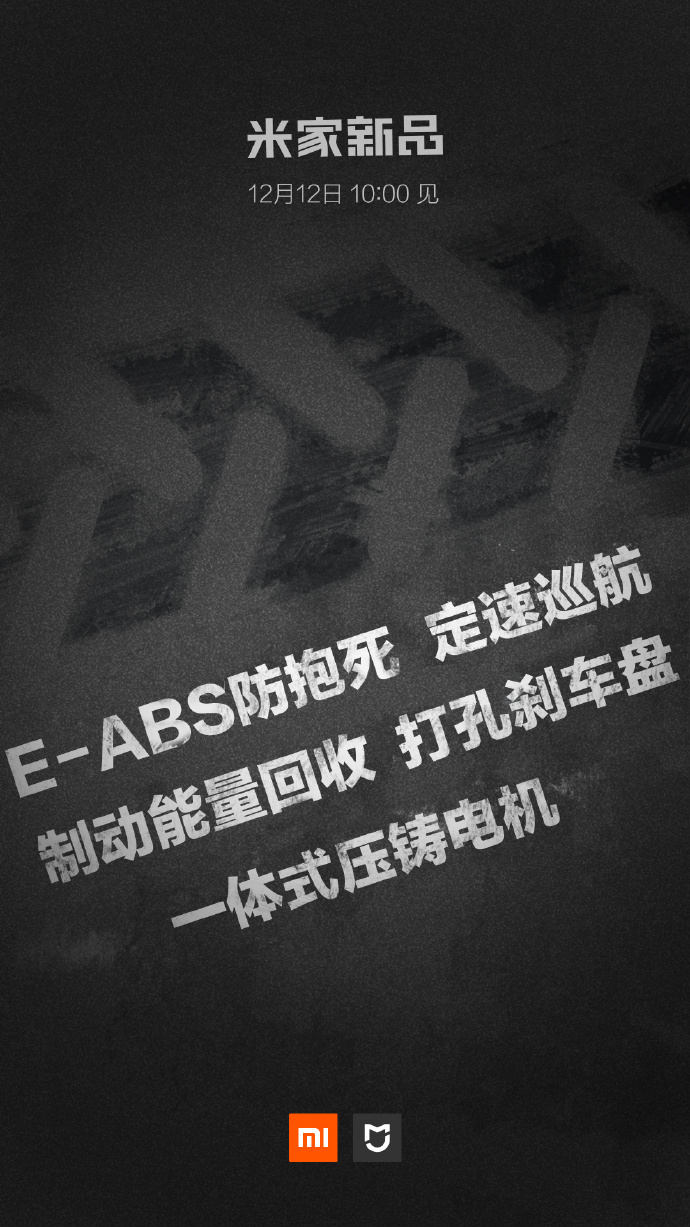 Xiaomi's CEO Lei Jun had last year categorically stated that the company has no plans for an electric car in the next five years. In addition, the official Weibo post hinted that the product isn't likely an electric car. But then, all the clues on the poster point to an electric car / bike. This isn't the first time talks of a Mi electric car is coming out, Xiaomi had been rumored to be working on an electric car named  Mistla since 2014.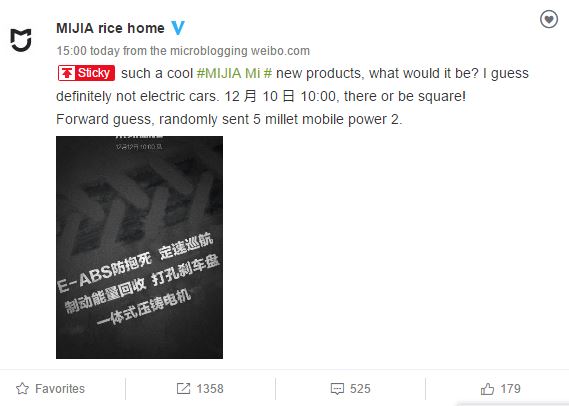 Read More: Xiaomi Unveils Foldable Smart Electric Bicycle For $455
The poster contained likely features of the electric car such as E-ABS (electronic anti-lock braking system), cruise control, perforated brake discs, integrated die-casting motor and so on. All these are features of a car, not necessarily an electric car, though. So, it's likely an electric bike. However, we'll wait to see what it turns out to be. December 12 is the launch date.