Huawei Honor Magic Hands-on Images: Beautiful Eight Curved Body With Rose Gold Frame
Huawei unveiled one of the most interesting smartphones this year –the Huawei Honor Magic. While the company has given less importance on the specifications of the handset, it made sure that the overall experience that you get using the device is top notch. This, of course, starts with the phone's design which features a unique eight curved design. Like it says, the phone is curved on all the eight sides, including the back, bringing perfect symmetry to the design.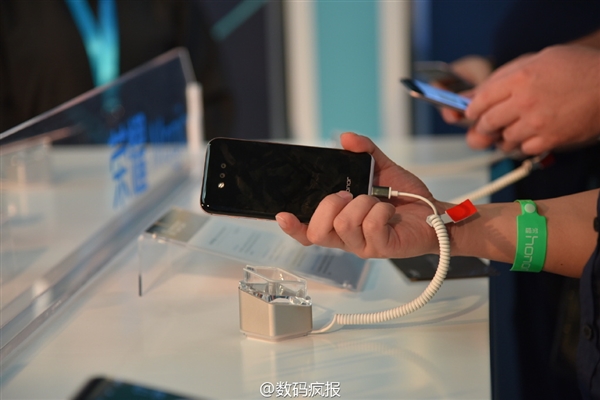 The placement of the dual 12MP camera sensors at the back are also pretty unique, with a bit of a spacing between the two and placed flat on the back. So, there are no protruding parts on the back, which is something that the company is proud of. Even in the front, there is a special UV coating to ensure that the camera and sensors are hidden into the overall black design of the Honor Magic. So, Huawei seems to have focused on making the design as simple and elegant as possible.
The front features an infrared+ color camera while at the back, you have a monochrome + color 12MP dual cameras. The AMOLED screen is of 5.09-inches with 2K resolution. For hardware, there's Kirin 950, 4GB RAM and 64GB of storage.
All the ports are located at the bottom, and yes, in case you are wondering, there is a traditional 3.5mm headphone jack.
Check out the images of the Huawei Honor Magic below, courtesy of IThome.