Nokia Sues Apple Big Time!
New returnee, Nokia is already making waves in the smartphone sector but its not what you think. We are yet to see the expected Nokia Android-powered smartphone but the company is in the news because it recently filed multiple lawsuits against Apple. According to reports, Nokia and Alcatel-Lucent have jointly instituted a major legal battle with rival company, Apple. This has seen the company filing lawsuits in Germany and the US on grounds of infringement of 32 of their patents by Apple.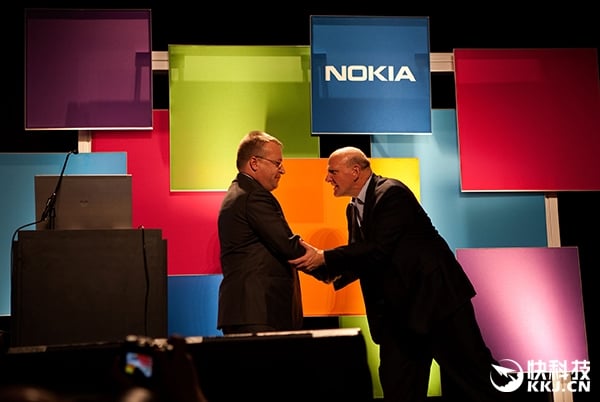 A statement issued by Nokia reveals the patents include several technologies ranging from display, user interface, software, antenna, chipsets, to video coding. The lawsuits filed in the US were done in a federal court in East Texas which has a long history of favoring patent owners. No details on the lawsuit filed in Germany was given. But the The US lawsuit , on the other hand, includes 10 patents with most of them originating from Nokia, while at least one originated from Lucent Technologies. Make no mistake, Alcatel-Lucent was acquired by Nokia last year.
This isn't the first time Nokia and Apple are getting into legal battle with each other as both companies had fought major legal battles between 2009 and 2011. The lawsuits back then spanned the globe but were seeming settled in 2011 with both parties reaching a settlement in 2011 that saw Nokia raking in hundreds of millons of Euros. Both parties are back in the trenches, though, as Nokia said in a statement today that Apple refused to license "other of its patented inventions which are used by many of Apple's products." Perhaps those patented inventions were not offered as part of the 2011 agreement.
Read Also: HMD Global Oy Officially Unveiled As the New Home of Nokia-Branded Phones
The Nokia lawsuit lists infringement by virtually every version of iPhone, including the latest iPhone 7 down to iPhone 3GS. The iPad Pro and every version of iPad Air and iPad Mini, as well as the Apple Watch, Apple TV, and services like Find My iPhone and Find my iPad were also listed to have infringed on Nokia's patent rights. Even the acclaimed Apple Siri featured in iOS 10 is said to have infringed on a patent it acquired from Alcatel-Lucent.
On its own part, Apple has also filed an antitrust lawsuit against Nokia in a federal court in San Jose, accusing the Finnish company of distributing its patent to so-called "patent trolls", better known as patent assertion companies (PAE). The massive patent distribution to PAE is in order "to maximize the aggregate royalties that can be extracted from product companies," Apple lawyers allege. One of the alleged PAE is Acacia Research Corp., which won a $22.1 million verdict against Apple in June.
Read More: Nokia Z2 Plus with 4GB RAM Spotted on Geekbench
This is not doubt going to be a long legal battle between both companies but note that it isn't going to affect the release of the much expected Nokia Android phone which would herald the return of the Nokia brand into the smartphone market. Nokia has already sold its mobile phone business to Finnish company HMD Global Oy and all is going on as planned.