LEAGOO M Series — High Cost Performance Series in Christmas Day
LEAGOO M series is presently made up of a trio of highly efficient, and cost-friendly range of smartphones that were all released in 2016. The M series is made up of the LEAGOO M5, M5 Plus and M8. The most cost-effective model of the three is the LEAGOO M5 released in the second half of 2016 and which co-incidentally is the best selling LEAGOO model. The model's popularity cutting across border spanning several countries.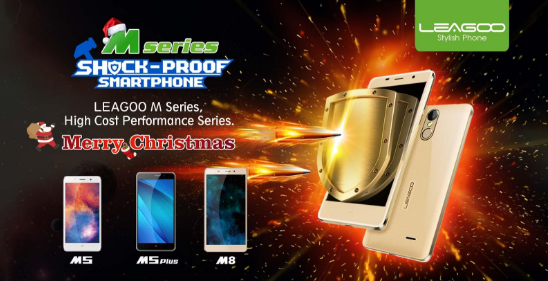 LEAGOO upgraded the series thus giving birth to the M5 Plus which is a little more expensive than the M5. LEAGOO M5 Plus comes with a larger display and faster 4G-enabled operation. The success of the M5 Plus also led to the release of the LEAGOO M8 which sports a 5.7-inch larger display and a huge 3,500mAh battery under its hood.
Although the three M series models are different from each other in details, they all have very similar designs and are tailored towards meeting the different needs of different persons. They are all durable, as all of them are equipped with the tough Corning Gorilla Glass 4. They also don't lack in functionalities, packing a 0.19s ultra fast fingerprint sensor at the rear and having support for extra 128GB memory expansion.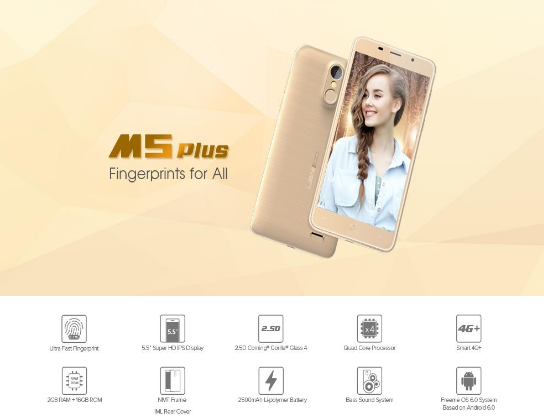 The LEAGOO M series smartphones also come with the most excellent Freeme OS 6.0, powerful rear and front camera, super HD large display and with durable metal frame. Both LEAGOO M5 and LEAGOO M5 Plus have three radiating colors, including Champagne Gold, Galaxy White and Titanium Grey. On the other hand, there are two equally attractive colors on the M8, which is Champagne Gold and Titanium Grey.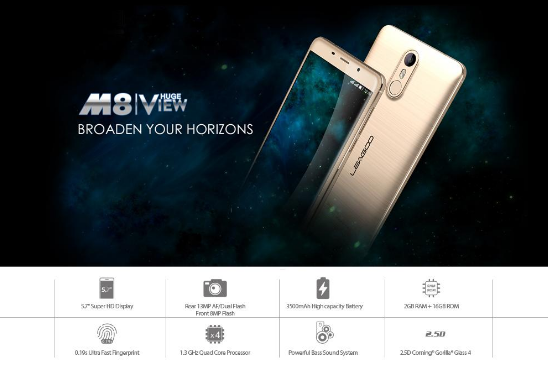 Presently, the LEAGOO Christmas Shopping Carnival is on and LEAGOO has partnered with many well-known e-commerce websites to bring the LEAGOO M series models to consumers at very affordable, cheap price tags. The LEAGOO M series phones are limited in quantity so if you don't grab yours now, they'll get sold out and  won't be available soon.
Here is the Official recognized store where you can buy the LEAGOO M series phones:
For LEAGOO M5- Buy here
For LEAGOO M5 Plus- Buy here
For LEAGOO M8- Buy here