OnePlus 3T Soft Gold Color Version Goes On Sale on Jan. 3 in China
Just like it did for the OnePlus 3, OnePlus is set to release a Soft Gold color version of its latest OnePlus 3T flagship. The new variant will be unveiled on January 3, 2017 at 3.00 and would go on sale immediately on OnePlus' official website and on Jingdong (JD.com) simultaneously. The new soft Gold variant still starts at 2699 yuan ($392).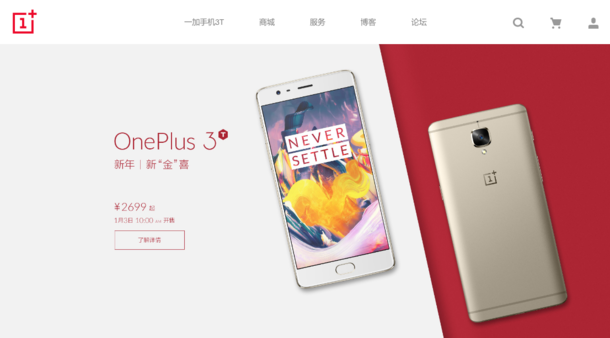 The OnePlus 3T was launched about a month ago in China after its initial unveiling in Europe and was touted as available in two variants, Gunmetal and Soft Gold. However, the OnePlus 3T Soft gold variant wasn't available when it launched but OnePlus has released a poster announcing the variant will now be available next week.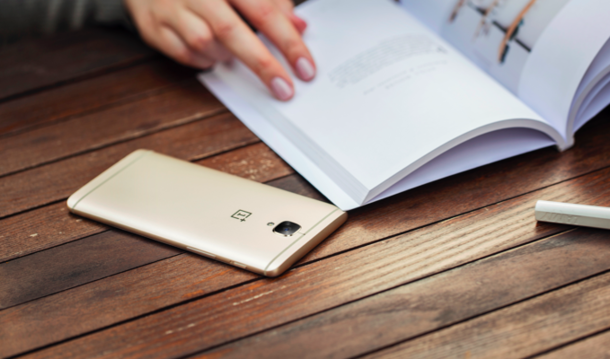 The OnePlus 3T Soft gold variant add some bit of class and extra sleekness to an already beautiful device. The device retains the design of the OnePlus 3 and aside the new color, the specs remain the same with the Gunmetal version of the OP3T. Recall that the OnePlus 3T features the flagship Snapdragon 821 processor clocked at 2.35GHz, a larger 3400mAh battery, a 16MP front facing camera, a new storage variant, and the rear camera now has EIS and is covered by sapphire glass.
Read More: Giztop Now Has The 128GB Variant of The OnePlus 3T
The OnePlus 3T is priced at 2699 yuan ($392) for the 6GB RAM + 64GB ROM variant while the 6GB RAM + 128GB variant retails for 2999 yuan ($435).