Qualcomm's Snapdragon 835 GeekBench Results
by Habeeb Onawole Dec 28, 2016 2:29 am6
Qualcomm's new chip is the Snapdragon 835 which will be the SoC present in flagships next year. The chip manufacturer tweeted yesterday that their "Snapdragon 835 processor will come into focus at CES 2017". Hinting that more details about the chip will be revealed during the 4-day event. We might not have to wait that long seeing as a new benchmark result for the new chip has surfaced.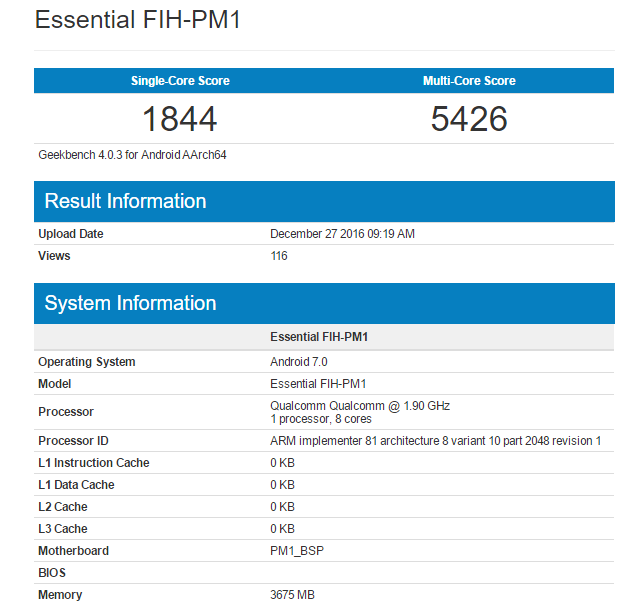 The new benchmark result is from popular benchmarking site, GeekBench. The device used for the test is listed as an "Essential FIH-PM1" with 4GB of RAM and running Android Nougat 7.0. The device has a Qualcomm octa-core processor clocked at 1.95GHz. You might have noticed that the processor is not specified to be the Snapdragon 835 but the ARM 81 Implementer identification code is unique to the new processor.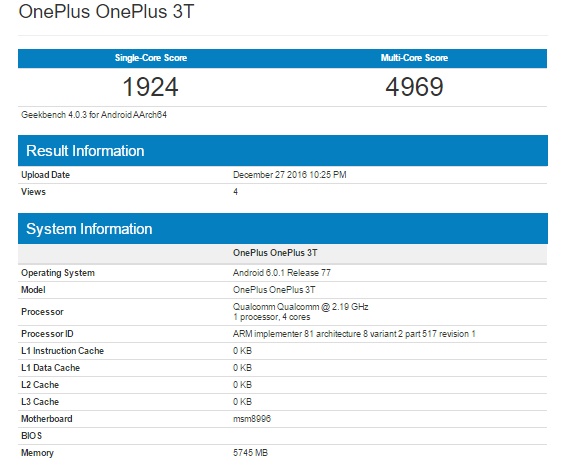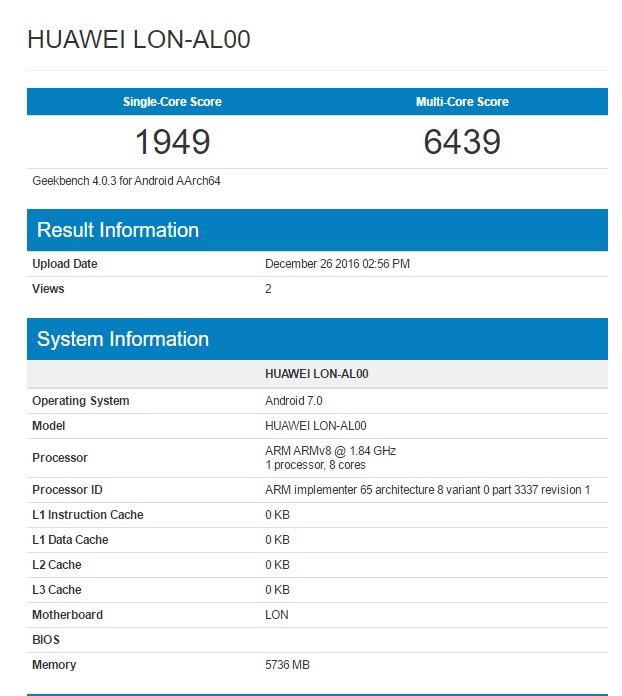 RELATED: Qualcomm's Snapdragon 835 to Appear in Windows PCs Starting Next Year
The result of the test shows that the device scored 1844 points in the single-core test and 5426 points in the multi-core test. Comparing the scores to that of the Onelus 3T (snapdragon 821) and Huawei Mate 9 (Kirin 960), they are far from impressive but a comparison of the breakdown of the multi-core performance test of all three devices shows the Snapdragon 835 scoring highest in memory latency and memory bandwidth.