SpeedX: The Story Of the Most Successful Smart Bike Crowdfunding Project On Kickstarter
Here at Gizmochina, we are always looking for interesting companies to share their stories with our readers. Although we haven't been doing this on a regular basis, it is definitely something that we are looking forward to increase in the coming months. So, when we got the opportunity to talk to SpeedX, the most successful Crowdfunded Smart Bike on Kickstarter, it was an easy decision to dig deep into the company's profile and story.
If you are a cyclist (Amateur or Pro), there is a very good chance that you might have already heard the name SpeedX. Founded by two friends with a drive for innovation, Tony Li and Jiayang Gao in December 2014, SpeedX is slowly but steadily changing the way we look at smart bicycles, making them cheaper than ever before. This is exactly why the company's two smart bikes, the SpeedX Leopard and the SpeedX Leopard Pro turned out to be a huge success on the Kickstarter platform.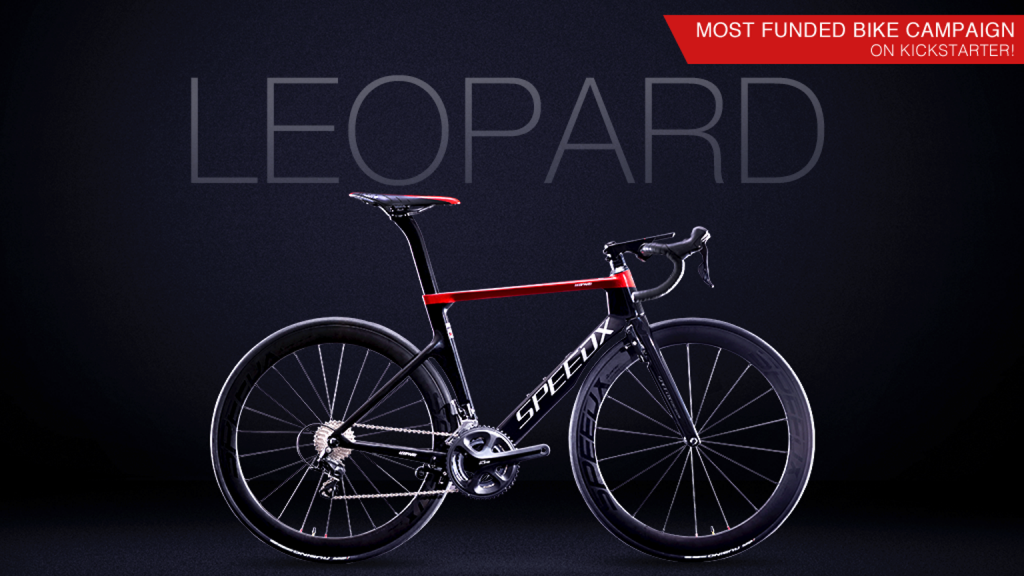 While you have heard of many success stories via Kickstarter, it is worth noting that nearly 65% of the projects on the platform fail! So, the ones that come out successful have a team that has worked countless hours preparing an amazing campaign that can be marketed to potential backers successfully. Talking to companies like SpeedX gives us useful insight on the team's thought process, something that every budding company would be interested in.
So, how successful is SpeedX? Well, the company managed to raise $2,319,876 USD for their first set of smart bikes, the SpeedX Leopard and SpeedX Leopard Pro. 1251 backers supported the project raising this enormous amount, making it the most successful smart bike project on Kickstarter. This brings us to the big question — What Went Right With SpeedX?
1. A Great Idea Backed By A Ready Product
If we had to answer why SpeedX's campaign was successful in one word, then it would be "Preparation"
'preparation in crowdfunding is quite essential,' Raggy Lau, the head of overseas marketing of SpeedX said, 'we didn't let excitement get the better of us and after the campaign, we focus on what backers can really get and realized our thoughts which is quite essential to continue the business.'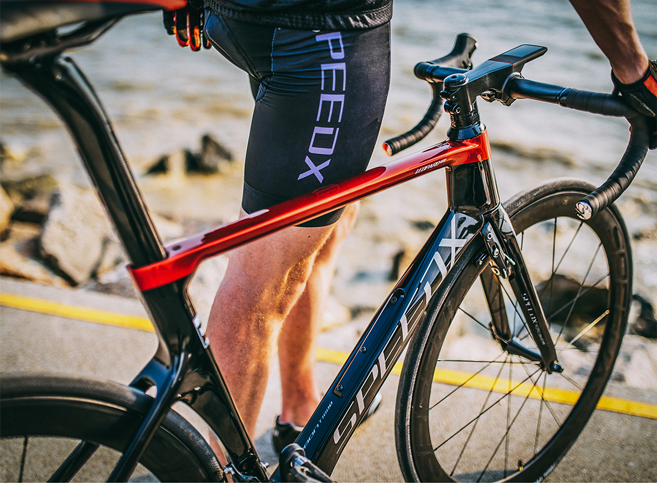 The company had a great idea as well as a ready product. The latter is one of the most important requirements for a crowdfunding to be successful, as often there are campaigns that make huge promises but fail to deliver them in reality due to multiple constraints.
2. Right Balance Between Price & Performance
SpeedX had to make sure that its Leopard and Leopard Pro bikes offered the best value for performance to be successful among customers. So, it priced the SpeedX Leopard at $1499 and Leopard Pro at $2499, bringing advanced technology at relatively affordable prices. Other established companies in the industry charge much higher premium for similar tech, which is why it was important for SpeedX to price these two bikes aggressively.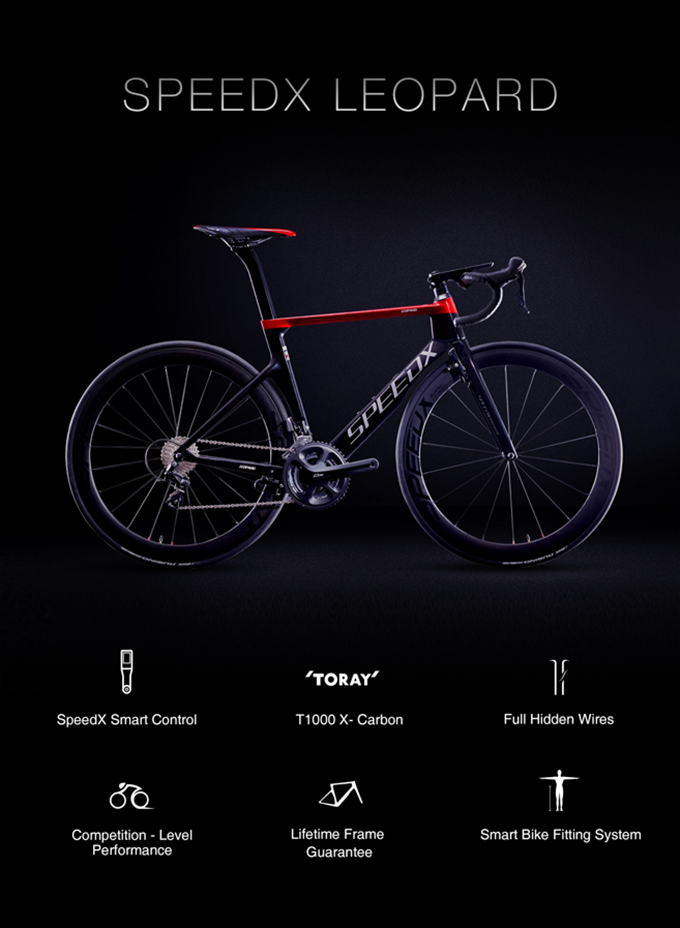 The SpeedX Leopard and Leopard Pro 'smart' road bikes featured composite frames with full internal cable routing, full Shimano drivetrains, carbon wheels, and a variation of the SpeedForce stem, called 'Smart Control'. The Leopard featured Shimano 105 groupset while the Leopard Pro came with the Ultegra Di2 groupset.
3. Getting Essential Feedback From Backers & Making Changes
Crowdfunding is not just an amazing platform to raise money for an innovative product, but also an essential tool to understand the market reaction before physically launching the product. Quite often companies misjudge the demand for a product, but that usually won't happen with crowdfunded projects because companies get direct feedback for their product from backers.
Getting feedback from backers is just one part, but listening to their comments and actually incorporating essential changes is even more important. So, SpeedX reveals that its backers are not just customers, but also business partners. The company gives supreme importance to the voice of their backers by listening to their feedback via platforms such as Twitter and Facebook and reflecting on them.
4. Expert Logistics
Converting an idea into reality is not an easy process. We often see Kickstarter projects fail to deliver products to their backers on time, and there could be multiple delays in the process. This is exactly why planning the logistics is extremely important. SpeedX revealed to us that they have their own factory for manufacturing the two bikes, making sure that there was minimum delay in delivering their promises.
In this regard, SpeedX has made sure that along with a young crowd, the company also has guidance from industry experts. The company currently has got the  General Manager of UCC, Wu (Tony) Yamou, taking care of the global distribution channel. Also, in the SpeedX owned factory, Li Shiqin, with years of experience management in well-known bicycle factory, is taking charge of the manufacturing. 
5. Keeping Up With Promised Schedules
This is where most crowdfunded companies disappoint. Even SpeedX faced issues in supply chain due to lack of experience as it couldn't deliver bikes to every backer by the promised August deadline. But the company reveals that it has sent out bikes to 75% of the backers and it aims to deliver 100% orders before the end of December.
6. Feedback from Customers
Once the product is delivered, a backer converts into a customer and SpeedX has said that it is keeping a track of the positive as well as negative comments from its customers. SpeedX is happy to reveal that customers are happy with the product especially because of its simple and elegant design. But being a first product, there are going to be some issues. The company has found the following issues common among the customers.
Missing perks( could be improved by better shipping inspection)
Scratching on the bike (packaging improvement)
Sensibility of shift gears (shipping inspection)
Connection issue between the cycling computer and cellphone ( software upgrading)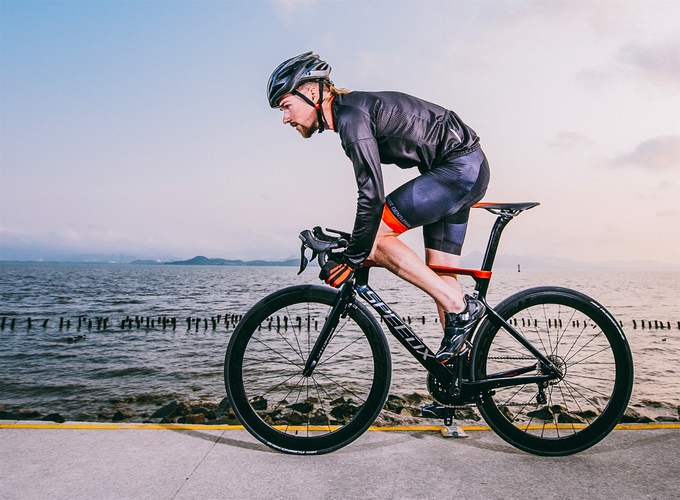 This should give you a basic idea as to what goes behind a successfully crowdfunded company. But a company cannot stop at one product and has to keep innovating to spread its wings far and wide. And thanks to the new rounds of investments (total 4 after the recent Series B financing) including:
Angel investment from Xu Xiaoping, who is founder of

Zhe

nFund

 (around US$1 million)

Series A investment from Kai-Fu Lee (

Innovation Works

) (around US$8 million)

Series A+ financing (around US$4.5 million)

 Series B financing (around US$22million)
So the total is around US$36 million!
Using the new Series B financing, SpeedX has come up with another interesting product, a road bike called SpeedX Unicorn which will be unveiled at CES 2017.
Unicorn will be on display at CES Unveiled – part of the International Consumer Electronics Show – on 3rd January and you can catch a first glimpse at CES, which runs from 5th to 9th January in Las Vegas. Visit SpeedX at CES, booth 45021.
Definitely an interesting company and if you want to read more, you can check out speedx.com.