The SpeedX Unicorn Bike Can Measure How Much Effort You Put While Riding
by Habeeb Onawole Jan 3, 2017 9:18 am0
SpeedX, a smart bike company that launched its first bike the SpeedX Leopard in March last year is back with another one called the SpeedX Unicorn. The SpeedX Unicorn was unveiled today at CES.
The Unicorn is an upgrade to last year's Leopard road bike and boasts some new and interesting features. There is a detachable computer on the stem of the bike that runs a custom version of android and sports a 2.2-inch display. The computer displays your current, average, and maximum speed allowing you to measure your performance.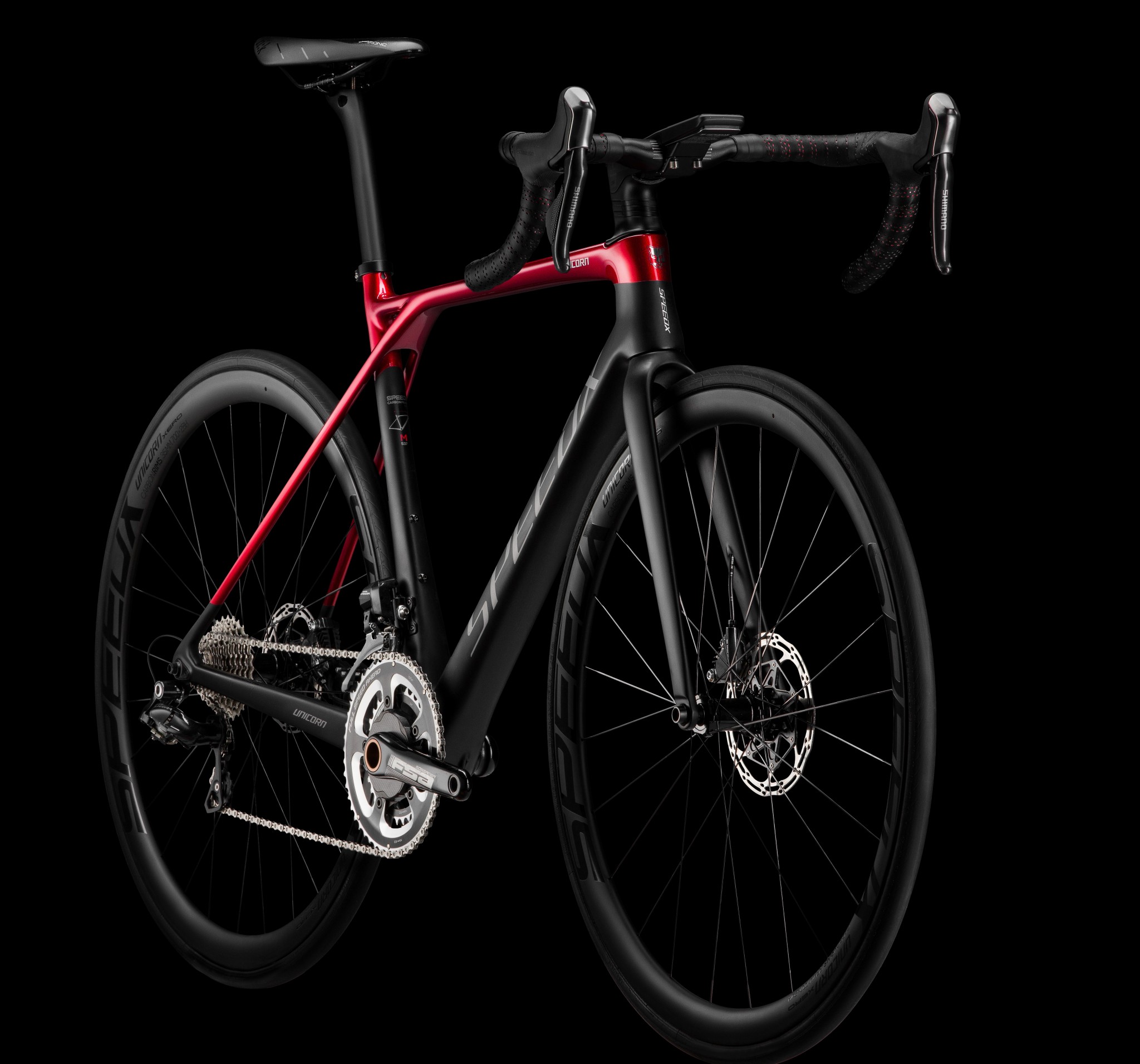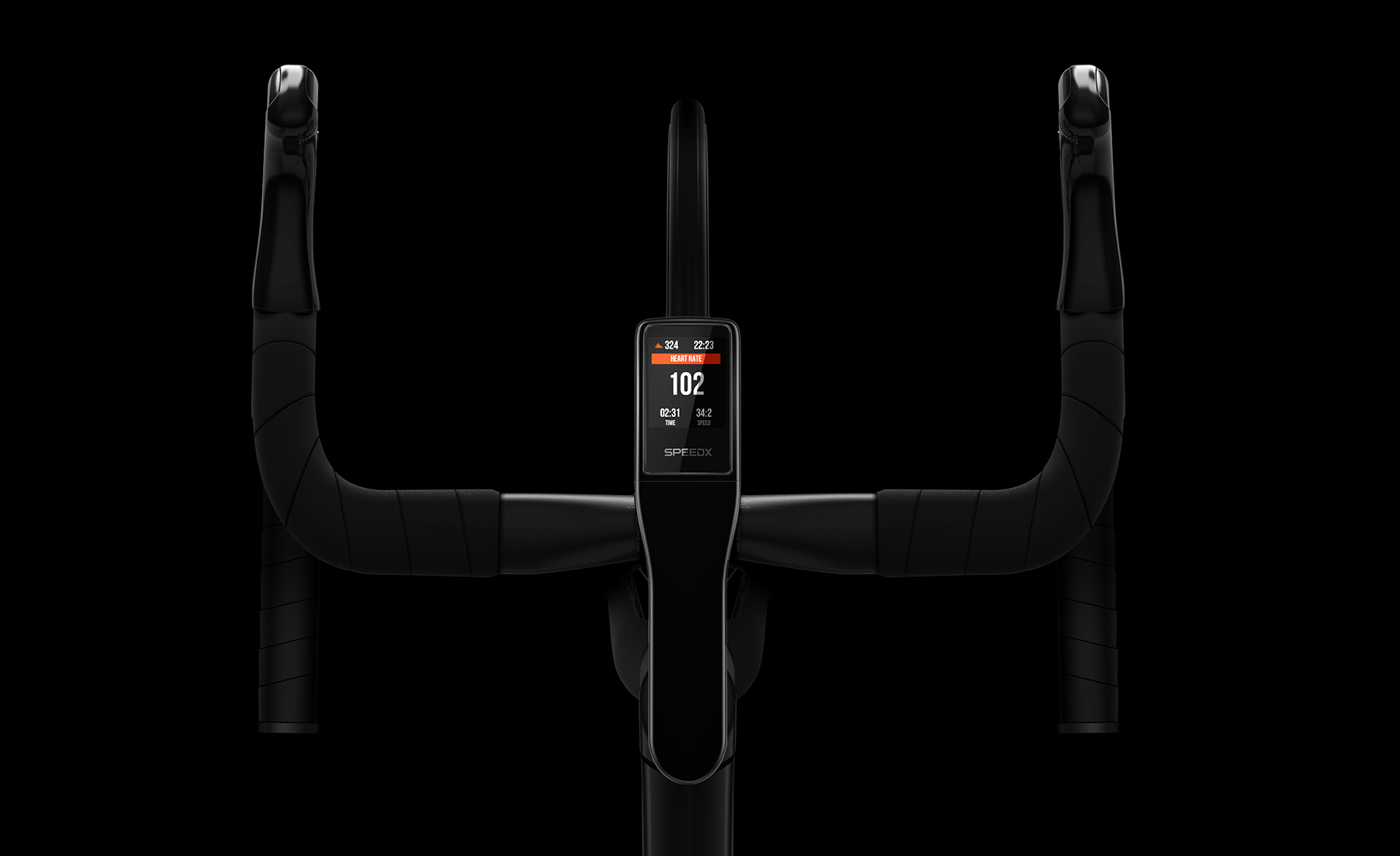 SpeedX says the new Speedforce computer apart from being visible under direct sunlight also has a strong battery life, lasting for more than 20 hours on a single charge. You also don't need to take your hand off the bars to switch the screen as there re wireless buttons embedded in each handlebar.
The major upgrade in the SpeedX Unicorn is the integrated power meter which helps cyclists measure the effort on each ride. Other bikes require you to buy a power meter separately but SpeedX already has one built in.
Want to buy the SpeedX Unicorn? Then you'll have to back it up on Kickstarter like their last bike the Leopard, which if you still remember is the most funded bike campaign on Kickstarter. The SpeedX Unicorn has three models: the Unicorn Di2, The Unicorn Pro, and the Unicorn X.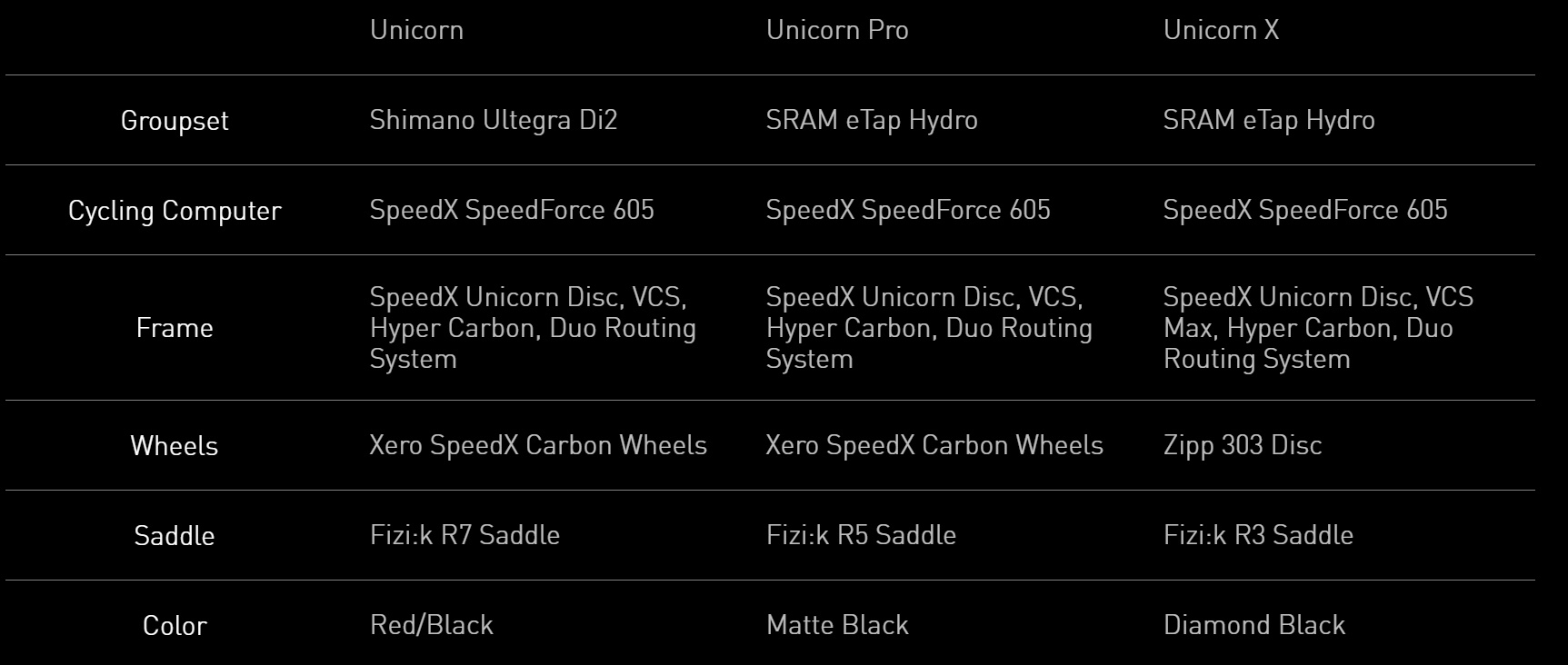 The lower-priced Unicorn Di2 has a Fizik R3 saddle, a pair of Xero SpeedX Carbon wheels and a Shimano Ultegra Di2 groupset for $3,499. The more expensive Unicorn Pro has a Fizik R5 saddle and a SRAM eTap Hydro groupset and costs $4,599. The Unicorn X priced at $5,899 has a Fizik R7 saddle and a pair of Zipp 303 wheels.
Backing it up on Kickstarter will get you a discount. The Unicorn Di2 is $3,199 for the early backers after which it will sell for $3,299; the Unicorn Pro is $3999 for the early birds and will sell for $4099 when all the early bird units are out of stock; while the Unicorn X is $5,299 for the early bird and $5,399 for the special price.
Just to let you know, the units set aside for the early bird price for all three models will soon be out of stock. Early birds will get their bikes by April while those who buy at the special price will get theirs in May.
You can check out the Kickstarter here.