Google had confirmed earlier in this month during the Google I/O 2017 event that the ASUS ZenFone AR would be launching in summer this year. However, the exact timeframe of its arrival and the regions that will be receiving it were not confirmed. During an interview with Engadget, ASUS CEO Jerry Shen confirmed that the timeframe on when it will be arriving in the home country of Taiwan and the U.S.
The ASUS ZenFone AR was unveiled at the Consumer Electronics Show (CES) 2017 in January this year. However, at the time of unveiling, ASUS did not confirm on its release. As mentioned above, its summer arrival was confirmed earlier in this month.  Shen has confirmed that ZenFone AR will be going on sale in Taiwan in mid-June.
As far as the U.S. release is concerned, it is confirmed to be available for buying in July. Verizon will be the exclusive carrier of ZenFone AR in the U.S.  Apart from ASUS, third-party retailers will be also selling the ZenFone AR in the stateside.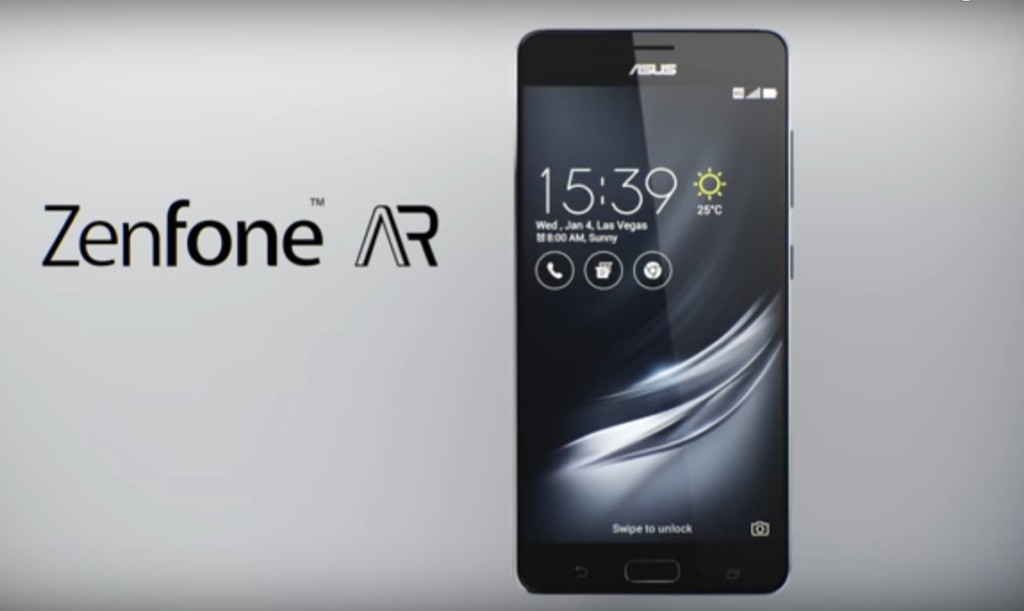 Read More: ASUS X00KD Seen on TENAA With Dual Rear Cameras, 720p Display & 4020mAh Battery
The ASUS ZenFone AR powered with Snapdragon 821 chipset is the first smartphone to come with 8 GB of RAM. However, the USP of the phone is that it is the first smartphone that is enabled Google Tango Augmented Reality and Google Daydream Virtual Reality.  The Lenovo Phab Pro 2 from last year was the first Tango-enabled smartphone. It did not carry support for Daydream VR.
There are three cameras on the rear side of the ZenFone AR for motion tracking, depth measuring and room mapping. As humans can do, these sensors allow the ZenFone AR to 3D mapping. Earlier this year, GAP, a clothing chain retail firm demonstrated how this technology works. It showed its app could let a Tango enabled smartphone user to try their merchandise on a virtual mannequin with a body that matches with that of the user.
Currently, there are 100 Tango apps available for ZenFone AR. Shen has confirmed that there would over 1,000 Tango apps available for ZenFone AR users. Other specs of ZenFone AR include QHD 5.7-inch AMOLED screen, 64 GB / 128 GB storage options. It is packed with a 3,300mAh battery.
The pricing of ZenFone AR is still under the wraps, but Shen has said that it won't be costing more than the Galaxy S8. It indicates that the Tango AR and Daydream VR enabled smartphone would be priced less than $799.
(source)