Microsoft Lumia Weibo Account Renamed to Nokia Mobile Phones in China!
It is already a known fact that Microsoft has relinquished its stake in Nokia and now the Nokia brand name is back. Apparently, in a clear demonstration of the return of the Nokia brand and the demise of the Microsoft Lumia brand, the official Microsoft Lumia Weibo page is reported to have been renamed as Nokia phones.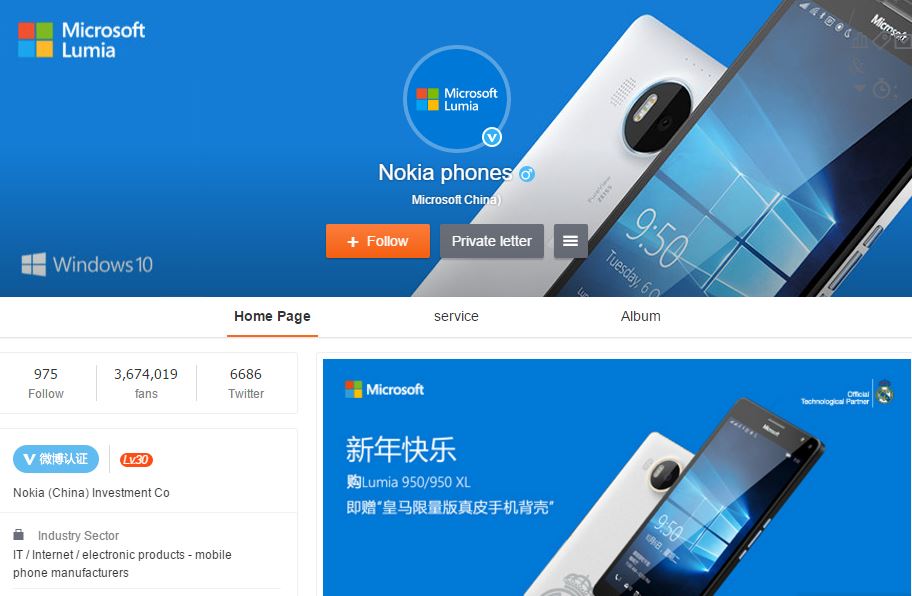 This is no doubt an indication that the Nokia brand has been repositioned to take over all the structures of the now defunct Microsoft Lumia globally. On September 2, 2013, Microsoft announced that it was buying out Nokia's devices business for $7.2 billion. By then, Nokia was already swimming in troubled waters, facing financial difficulties as a result of a late transition to Android phones. Although Microsoft had hoped to turn around the fortunes of the company, that didn't happen as the Lumia brand just refused to fly.
In a bid to offload its excess luggage, Microsoft announced that it is selling off its feature phone assets to a subsidiary of Taiwanese firm Foxconn Technology and newly-established firm HMD Global for $350 million, around May last year. This move marked the return of the Nokia brand into the market. Already, the company has released a couple of feature phones and is all set to unveil its Android smartphones.
Read More: HMD Global Oy Officially Unveiled As the New Home of Nokia-Branded Phones
Although the Weibo page's name has now been changed to reflect the new ownership, it can still be observed that the background image is still that of Microsoft Lumia. Perhaps this is to allow for a slow transition, so as not to confuse fans. Perhaps, some more changes and maybe a couple of announcement will pop up from the new account soon. We'll be on the watch out for that.