Razer Unveils a New Laptop With Three Screens Dubbed Project Valerie
Razer has garnered a reputation for developing gaming laptops and they are not new to making headlines at CES. The company has today announced a new concept laptop that it tagged Project Valerie. This new concept laptop is unique not just for its sturdy hardware but for the fact that it comes with not one, not two but three displays.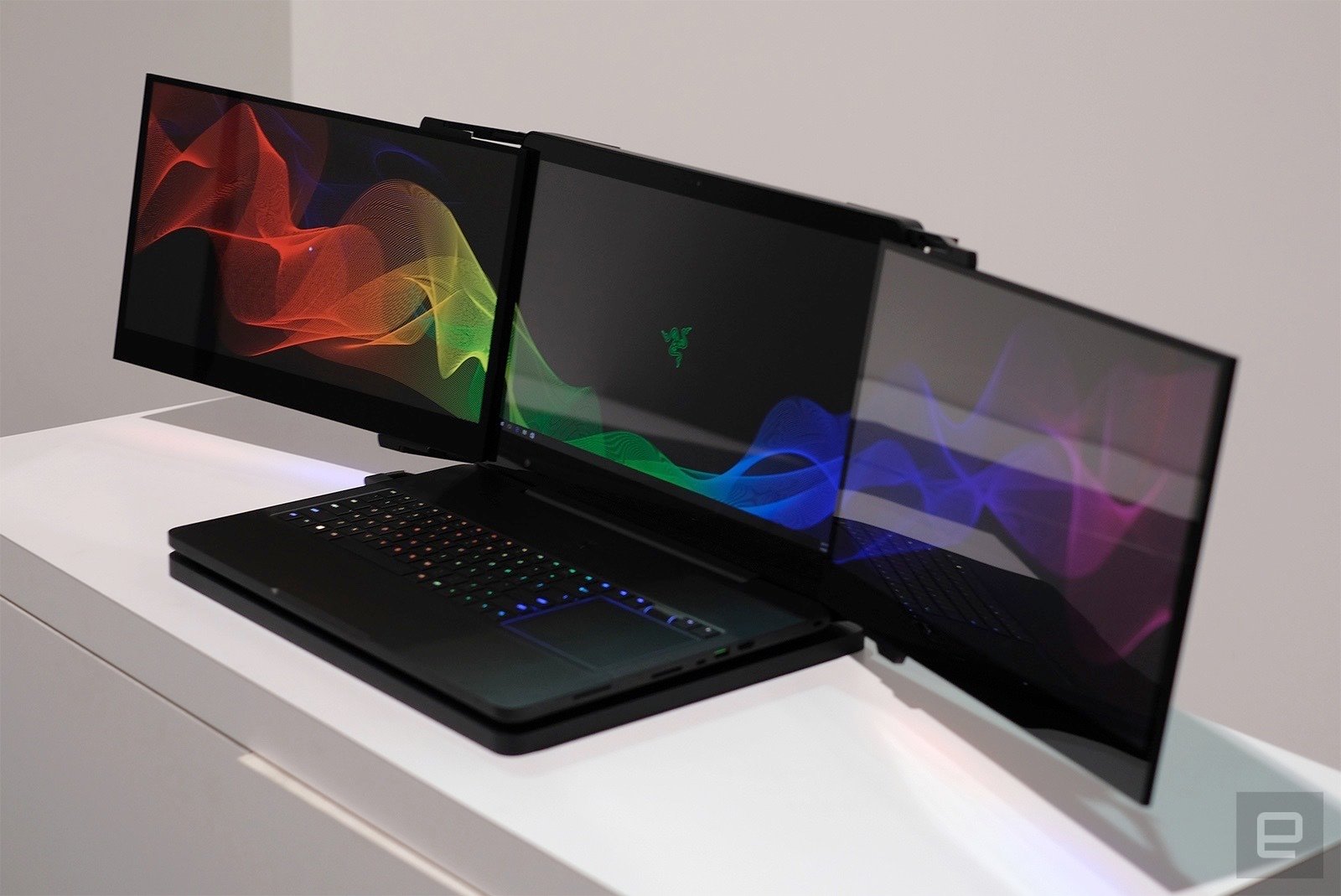 The Project Valerie may likely tow the line of Project Fiona, its earlier concept laptop that later came out as Razer Edge. As for the specs and hardware, each of the three displays measures 17.3 inches in size and they all have 4K resolution each. The two side displays retract and deploy from behind the central display automatically and they align side by side to create a 180-degree viewing area. The implication of this is that they all don't show one image unlike other display connections. Rather you get a continuous display as if it's all on one display.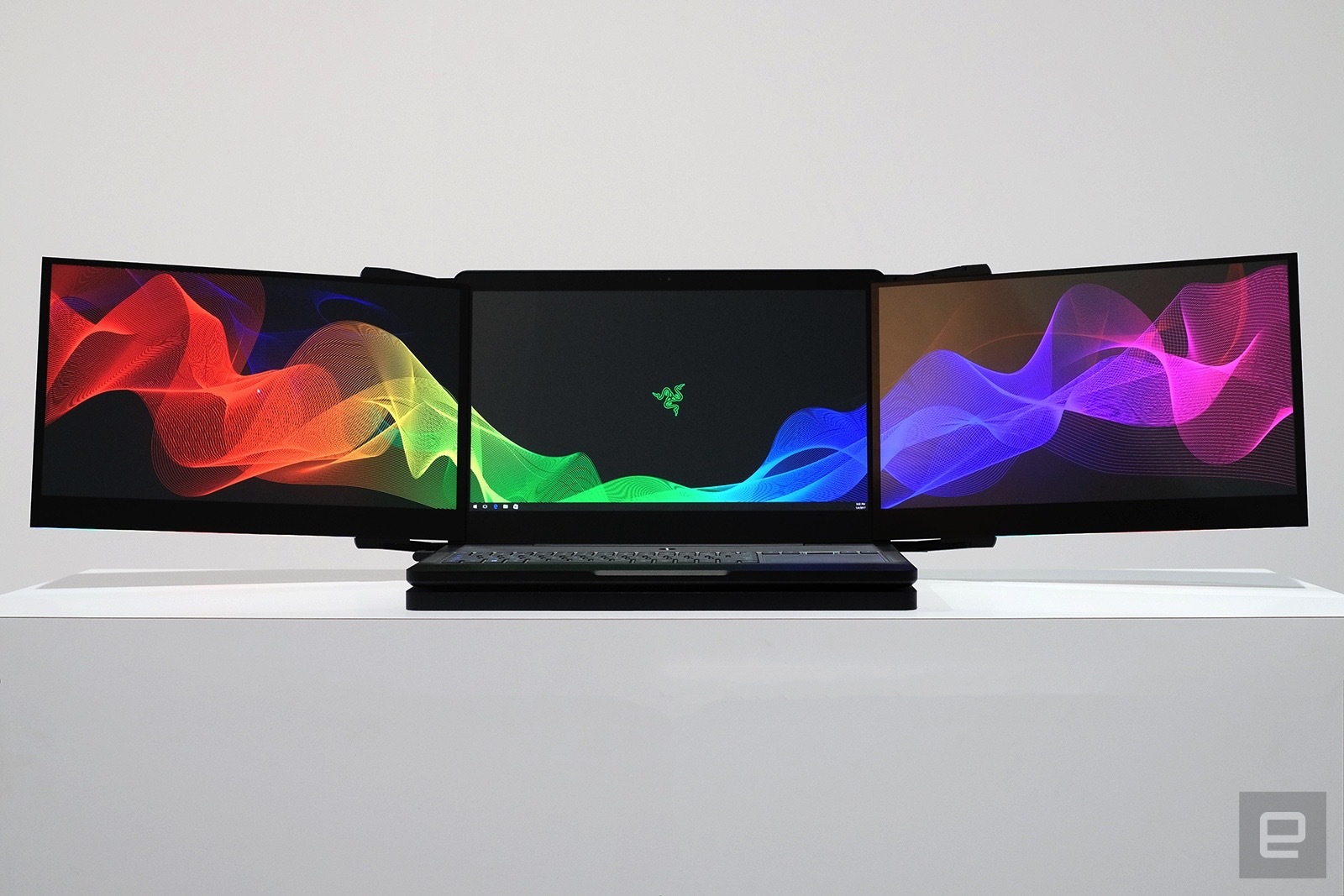 This awesome ability is powered by NVIDIA's Surround View technology, which enables programs to spread a single image across multiple monitors. Also there are no issues of wires clogging up as the screens retract and deploy because all the wiring are internal.
Read More: Samsung's First Folding Smartphone, the Galaxy X, Arriving Q3-Q4 2017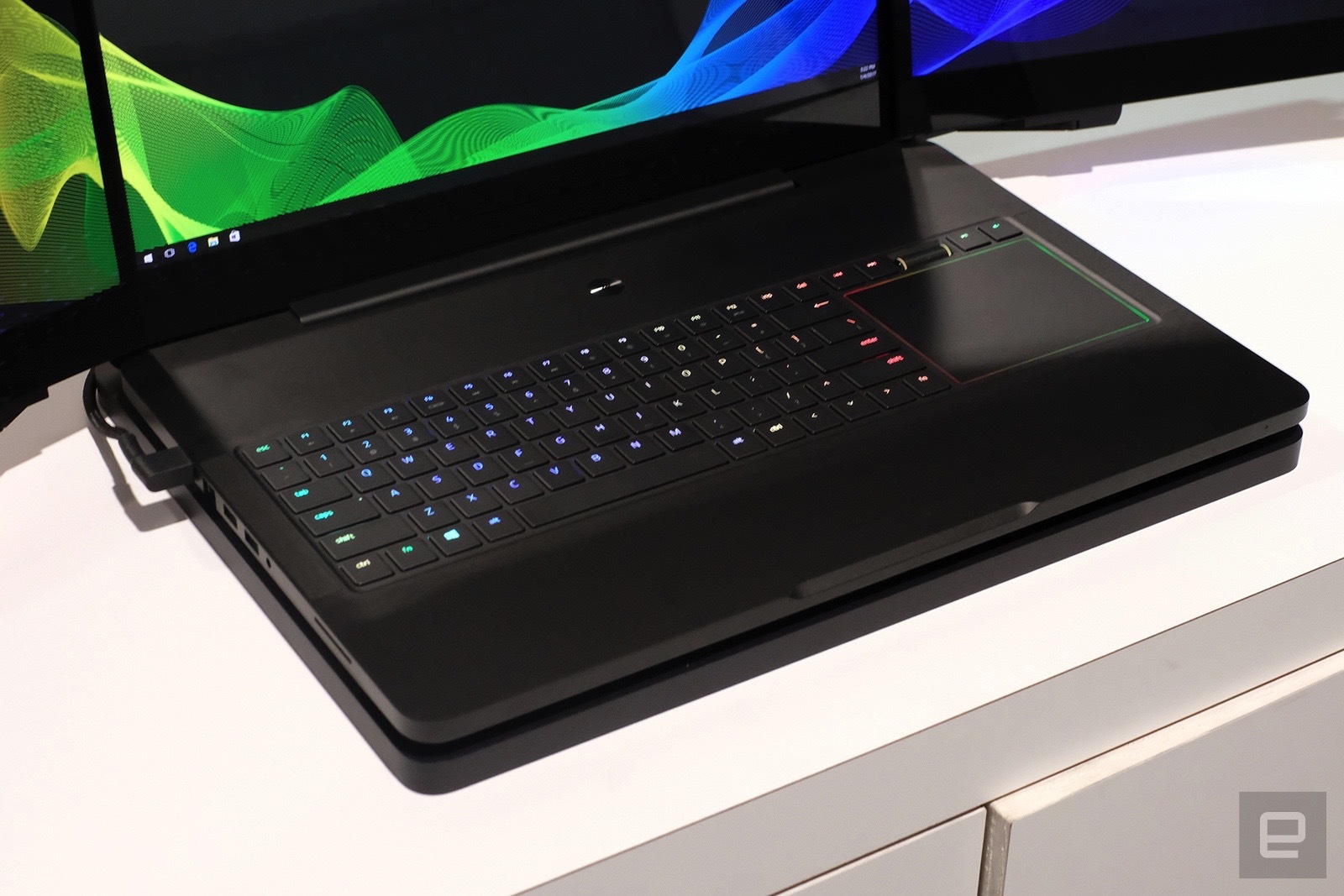 Curiously, Razer left much to our imagination as they didn't disclose much about the specs like the processor, GPU and memory. They did disclose, though, that the Project Valerie uses an all-aluminum case and Razer's short-throw keyboard suitable for hard core gaming. Also the device has a hardware lineup suited to meet the requirements for using HTC Vive and Oculus Rift with it. As stated earlier, Project Valerie is a concept gadget and so may not see the light of day, just like many products that would be unveiled at CES 2017. Except the product is received with los of enthusiasm and backing, then we might just see the device materializing into a consumer product.