Xiaomi Mi 6 Master Lu Benchmark Score Pops Up
Xiaomi's expected Snapdragon 835-powered Mi 6 flagship leaked in what was said to be its AnTuTu benchmark score. Although the leaked data may be false, but the score shows the potential enormous fire power of the smartphone's chip. Again, there's been another leaked data which is said to be the Master Lu benchmark data of the Xiaomi Mi 6.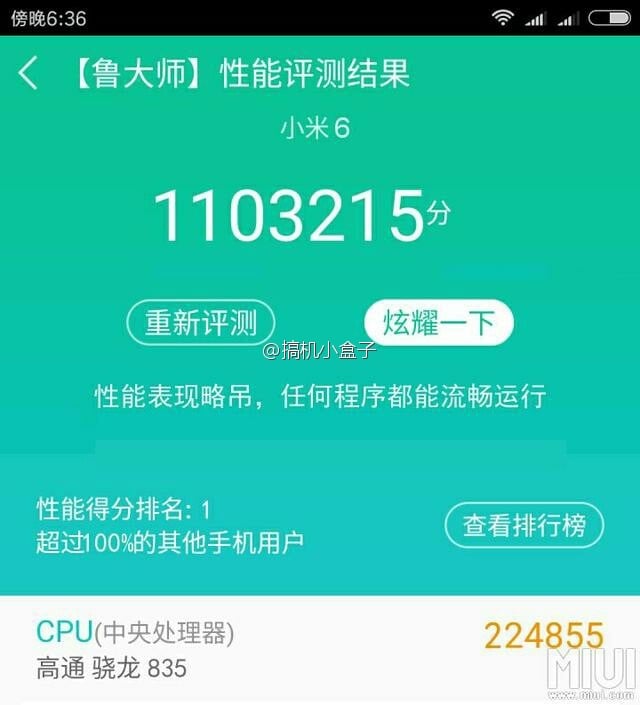 Well, we still can't vouch for the authenticity of this recent leaked benchmark score but it seems to have popped up on Xiaomi's MIUI forum. The data showed the Mi 6 with a monstrous benchmark score of 1103215 points. The CPU alone polled a total of 224855 points. Not much is known about the Master Lu benchmark but we have got earlier Master Lu benchmark data of the Samsung Galaxy S7 (also pictured) which we can compare it with. The difference is just out of this world. While the Galaxy S7 managed a score a little above 100 thousand points back then, the Mi 6 is credited with a score of over 1.1 million points! Perhaps, there is a mistake somewhere because it is just unbelievable.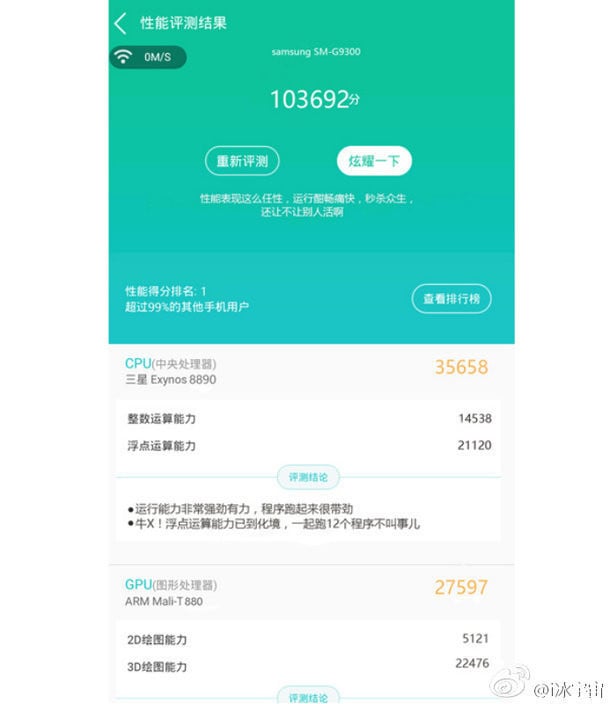 The Xiaomi Mi 6 also recorded a super high score when its purported AnTuTu benchmark score leaked recently. An indication that the Snapdragon 835 id indeed a flagship chip with immense power. If all these turn out to be true, then we sure would be expecting a super fast device with top notch performance that won't have many rivals.
(source)