Nokia 6 Gets Over 230,000 Registrations within 24 hours on JD.com
Nokia yesterday held a news conference in Beijing where the Nokia 6 was officially unveiled before a crowd of tech enthusiasts, media practitioners and other invitees. The mid-range smartphone was announced to have gone up for reservation immediately after the launch and would be available exclusively on Jingdong (JD.com).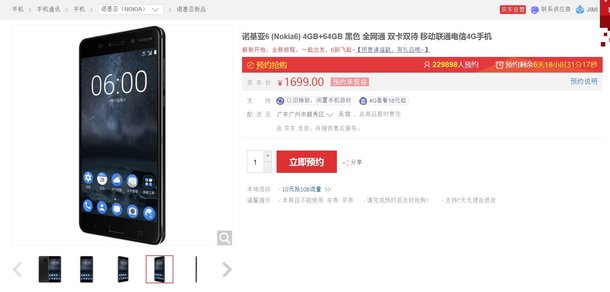 The Nokia 6 will officially go on sale on January 19 and ahead of its first sale, Nokia has announced that registrations for the device have exceeded 230,000 persons just after 24 hours since it opened for reservations. The reservations are of two types, there is a zero yuan reservation and another one which required those making reservations to pay a 66 yuan price with a membership benefit attached. As should be expected, the free reservation package saw 229,000 people registering in 24 hours, while the 66-yuan package has 6686 persons during the same period. These figures would have increased by now, though.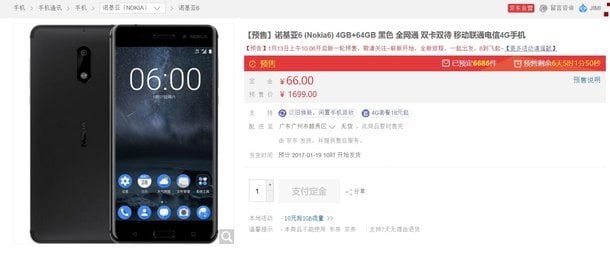 READ MORE: Nokia 6 Apparently Running Cyanogenmod 14 Kernel
Although, the reservation figures may not really turn out to become actual sales, it sometimes help project how a smartphone would fare in the market. The Nokia 6 isn't one for the geeks who are interested in having a device with a wonderful performance but perhaps, for those who wouldn't mind the fire power but are just content in having the sleek and rugged smartphone, as long as it bears the Nokia moniker.
(source)