MIUI New Screen Recording Feature Demonstrated (Video)
Xiaomi recently announced via its MIUI official Weibo page that the MIUI would soon bring a new screen recording feature which would be available at the end of February when the stable version of the feature would debut. The post did reveal that the feature has been on test on some devices like the Mi 3, Mi 4, Mi 5 and Xiaomi Mi Note.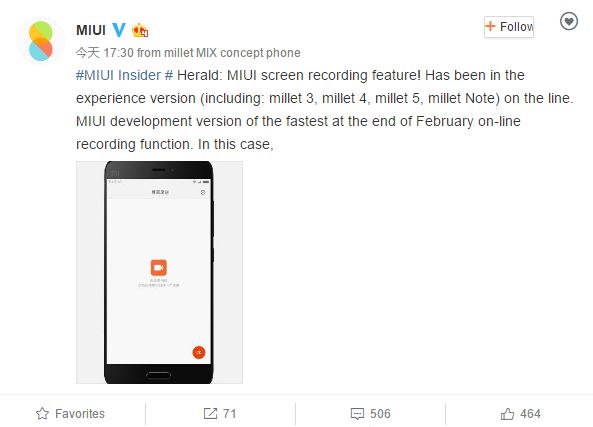 Two videos demonstrating the latest feature has appeared on MIUI forum showing how it works. From the video, it can be gathered that the feature allows users to freely select the resolution size, picture quality, the numbers of frames, display touch points, as well as the ability to show or hide the physical buttons, and so on. Also, the feature allows the user to set the screen mode to vertical or horizontal when recording something playing on the screen. There is also the option of selecting an automatic mode as well.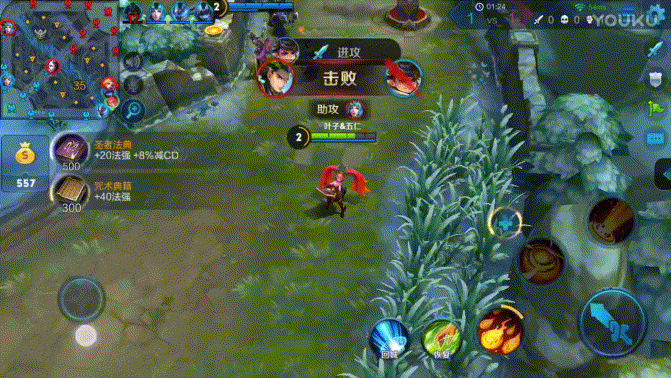 Related: MIUI 8 Patch ROM Bringing MIUI 8 To Non-Xiaomi Phones Released
Another cool thing about the recording feature is that it doesn't affect or obstruct the smooth operation of other features on the phone. As stated, the Xiaomi Mi 3, Mi 4, Mi 5 and Mi Note will get the feature first, while other Xiaomi smartphones running MIUI will join the fray later on. Here are the links to the demo videos in case you want to check them out.
Demo Video 1
Demo Video 2
(source)