Xiaomi's CEO believes Startups in Emerging Markets can achieve Success using China's Internet Plus model
After years of accelerated growth, China's economy started showing signs of decline in the past two or three years. In order to reboot the economy, a new model known as Internet Plus was formulated in 2015. China's Internet Plus model involves the integration of mobile Internet, cloud computing big data, and the Internet of Things with modern manufacturing, to encourage the healthy development of e-commerce, industrial networks, and Internet banking, and to get Internet-based companies to increase their presence in the international market.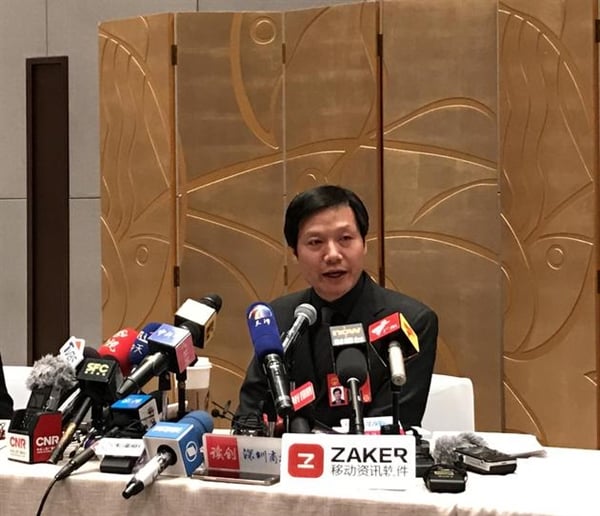 One company which has successfully adopted this business model is Xiaomi, offering the best product at affordable prices. Xiaomi CEO Lei Jun believes startups in emerging markets like India who are enterprising enough to offer the best products at low prices would beat off competition easily. Lei Jun made this statement while speaking at the Global Business Summit in New Dehli, India on Monday.
Xiaomi was one of the first companies to have adopted the model to help improve its earnings and it has been a successful story all the way. The innovative tech company started in the traditional way, creating awareness through word-of-mouth marketing and later they adopted an internet -based sales model which effectively ensured the pricing was in the hands of the company. The internet marking model ensured middlemen were removed from the mix in arriving at the final price which would then be a little higher than the production cost.
Read Also: Xiaomi Targets 50% in Indian Offline Market Share Says CEO Lei Jun
The success of the innovative Chinese brand in India is a pointer to the effectiveness of the Internet Plus model in emerging economies. In India alone, Xiaomi achieved an annual revenue of over $1 billion in 2016 and emerged as the top selling smartphone brands online as well as the second largest smartphone brand in India in the fourth quarter of last year. The company even has two factories in the fast-growing Asian country of which the first was opened in 2015 and the second last year. The phones sold in India and some other countries where Xiaomi has got some presence were manufactured in its India factories. The company is even eyeing control of 50% share of the local offline market in addition to its successful online model.
The success has benefitted the local populace as Xiaomi has presently created up to 7500 jobs in the country and Lei Jun projects that figure will rise to 20,000 jobs in the next three years. The Chinese tech czar enjoins enterprises in emerging market to stay committed to innovation, focus on user experience and never sacrifice quality or efficiency.
"Companies in emerging markets need to offer their consumers a compelling vision so that they not only solve problems today, but even address problems on the horizon," Lei added.
(via)