Mijia Announces Uleemark Double-Sided Down Jacket for ¥299
by Habeeb Onawole Oct 17, 2017 5:49 pm3
Xiaomi's Mijia platform launched the Uleemark Double-Sided Down Jacket as its latest lifestyle product. The jacket combines style with functionality and is perfect for the coming winter months.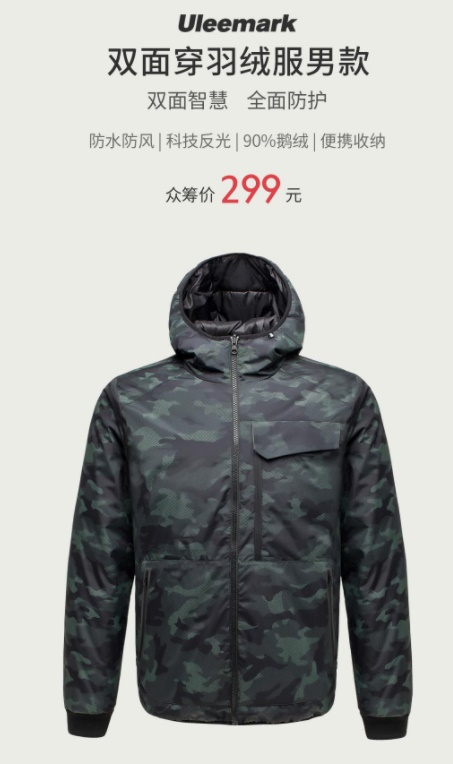 The Uleemark Double-Sided Down Jacket like the name says can be worn in two ways – inside or out. Depending on the color, one side is a green or khaki camouflage waterproof jacket and the other side is a black windproof jacket.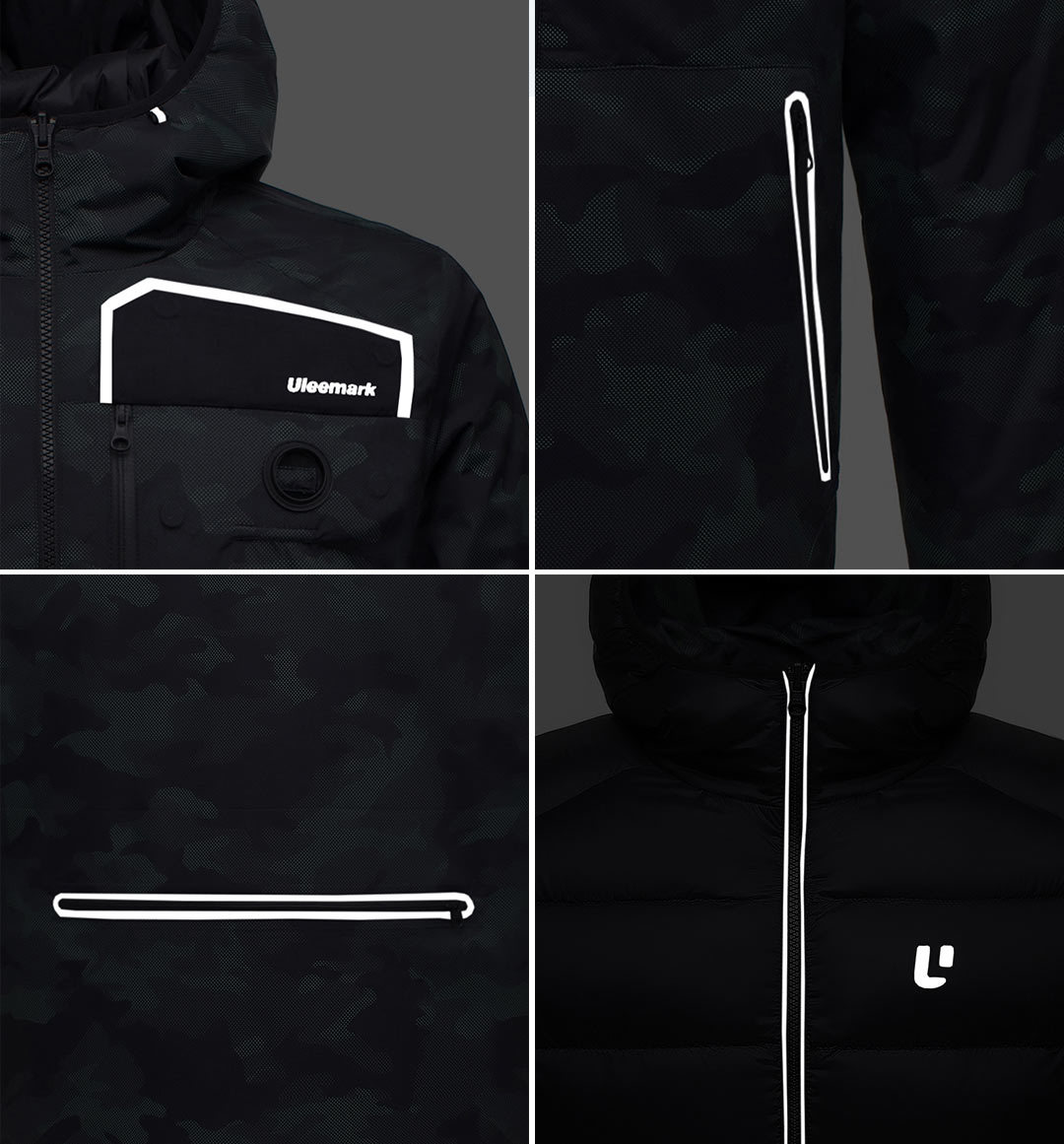 The hooded jacket also has some pretty impressive features. The area around the pockets and the main zipper is lined with a reflective material. If you also raise the flap on the breast pocket, there is a hole made for the lens of an action camera like the Go Pro, eliminating the need for a helmet mount or a selfie stick.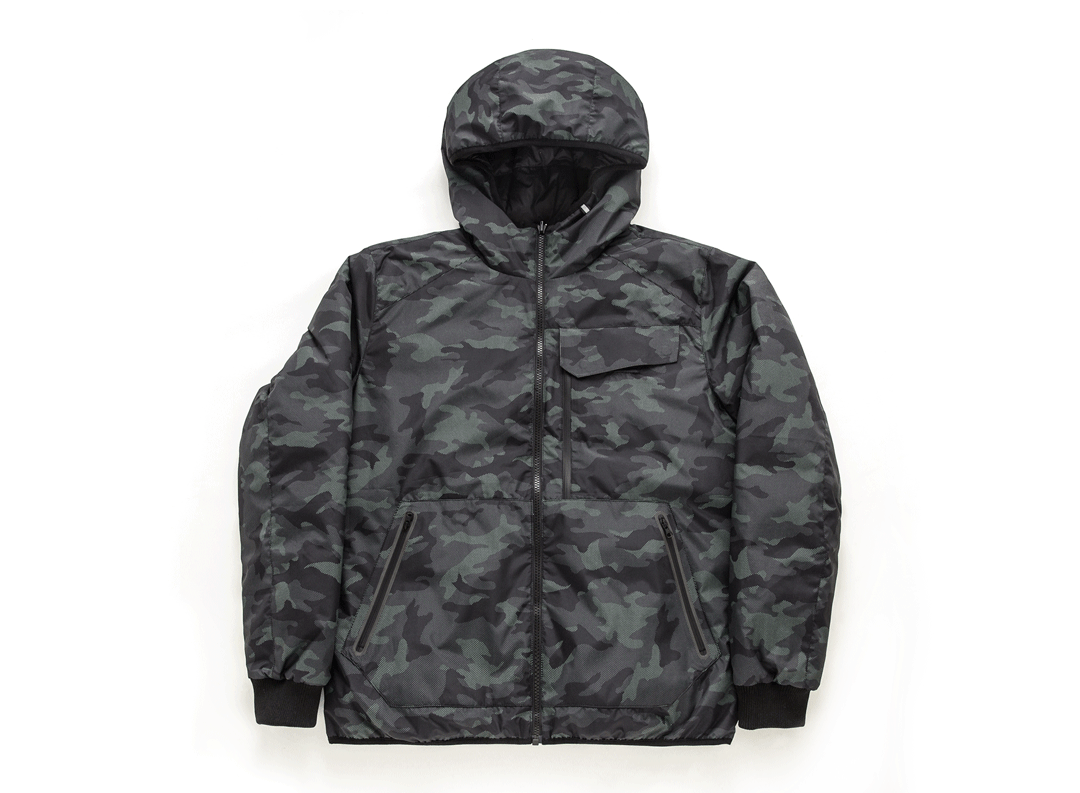 The Uleemark jacket has one last trick up its sleeves. To make it easy to pack, the jacket can be folded and tucked into itself via the zipper on the back.
READ MORE: Xiaomi Launches the Move It Smart Exercise Resistance Band Priced At 549 Yuan (~$83)
The Uleemark Double-Sided Down Jacket will sell for ¥299 (~$45). It will be available in Khaki and Army Green camouflage, each with five different sizes, and is expected to start shipping November 30.