Forget the Charging Cable! Gionee M7 Plus Coming With 16W Wireless Charging
Wireless charging isn't a new technology but it is still in its infancy as the level of adoption on smartphones is still very low. At the present, you can only find wireless charging on flagship models such as Galaxy Note 8, iPhone X, LG V30, Galaxy S* and a host of others. Gionee is about entering that exclusive list and they are going to do that in grand style.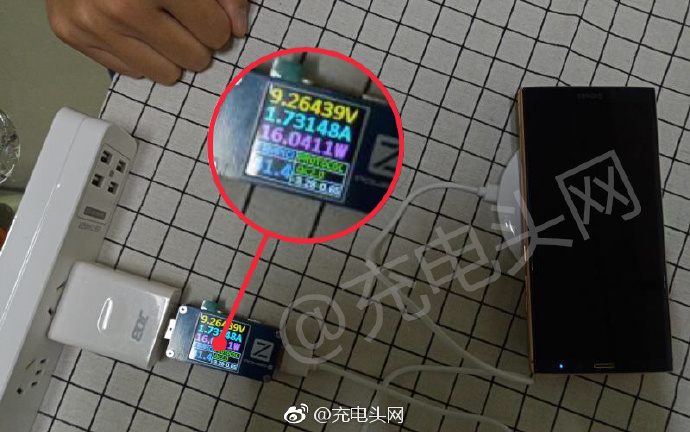 Majority of the wireless charging on smartphones today uses the Qi standard and involves using a charging pad on which the smartphone is placed. Gionee M7 Plus has been revealed to come with such feature and it is going to be a 16W wireless charging which is expected to be super fast. It is interesting to note that even Samsung's wireless charging doesn't come near. Samsung first supported wireless charging in 2013 with the Galaxy S4 but its latest wireless charging pad rating stands at around 10W. Apple's latest iPhone 8 series and iPhone X, also joined the Qi standard wireless charging support for the first time. But Gionee M7 Plus rumoured 16W wireless charging feature is also well ahead of the latest iPhone's AirPower wireless charging pad with a wattage of 7.5 watts.
Read Also: Gionee M7 Plus Flagship Will Be The Largest 18:9 Display Phone, Launches Soon
The M7 Plus 16W (9V/1.78A) wireless charger is a fast charger and is nearly as fast as a 18W wired fast charger. The device is also revealed as having support for version 1.2 of the Qi Wireless Charging standard. Of course, even though there is a leather back, there is a steel part where the wireless charging port is located.  We expect the M7 Plus to be released later this month with a 6.43-inch full -view display screen and 18: 9 aspect ratio. Apart from the wireless fast charging, the device is also expected to feature a wired charging which will likely still be a fast charger.
(source)