Introducing Gizmochina Forums: A Platform For Our Readers To Connect (BONUS GIVEAWAY)
Gizmochina is slowly growing into the top source for Chinese tech news and it's about time we opened up a platform for our community to grow and interact with each other. The number of Chinese smartphones and its users are ever growing and today, I'm extremely happy to announce our Forums section for our community.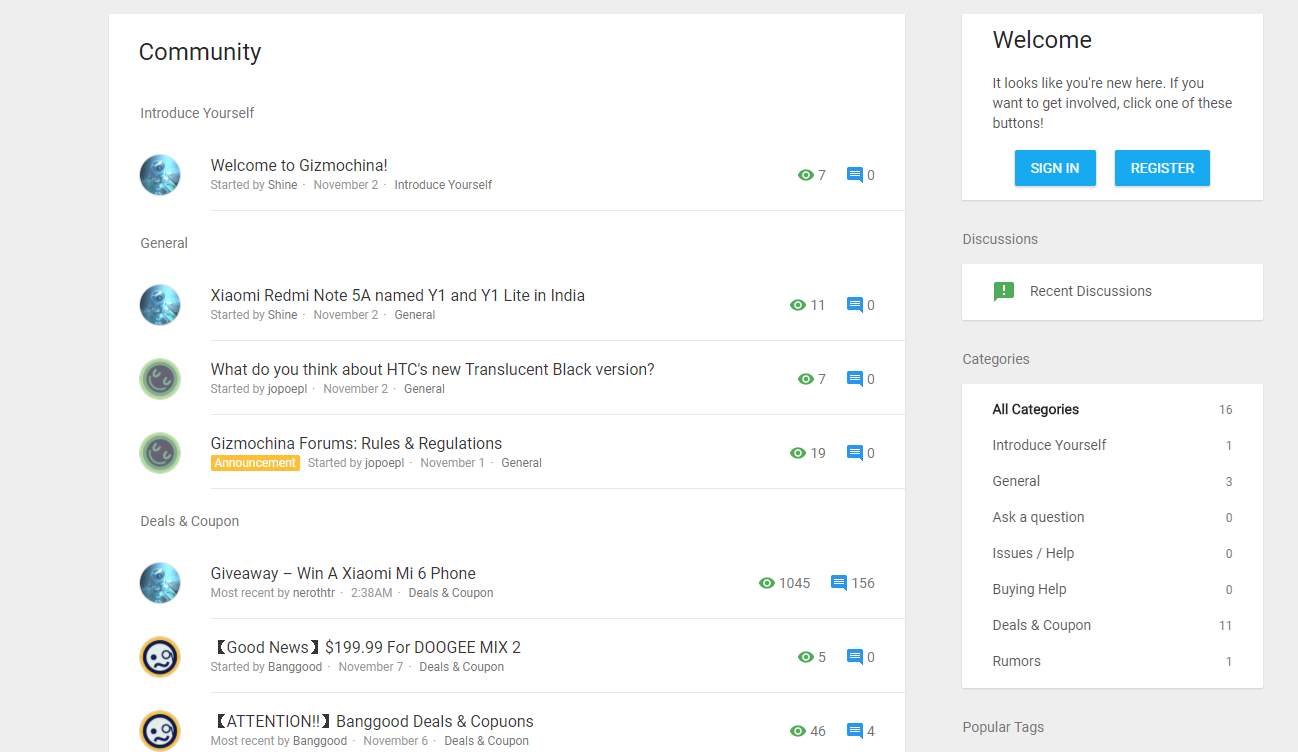 We have a lot of dedicated followers who visit the website every day and often they find our comments section inadequate to have a decent conversation. This is where the Gizmochina Forums come into the picture, giving our community the opportunity to talk to each other about their favorite smartphones, seek help, and even share ideas and thoughts about a particular feature or a phone.
As many of you know, our team is small, comprising of a few dedicated writers and editors. While we will try our level best to keep the forums active, you guys will have to drive the forums to make the best use of the platform. I'm personally hoping to see some of our loyal readers become moderators of the forums to keep things in check. But we are still in the process of figuring out the best way to handle the forums section for the best interest of our readers and we'll let you know via updates in the coming days.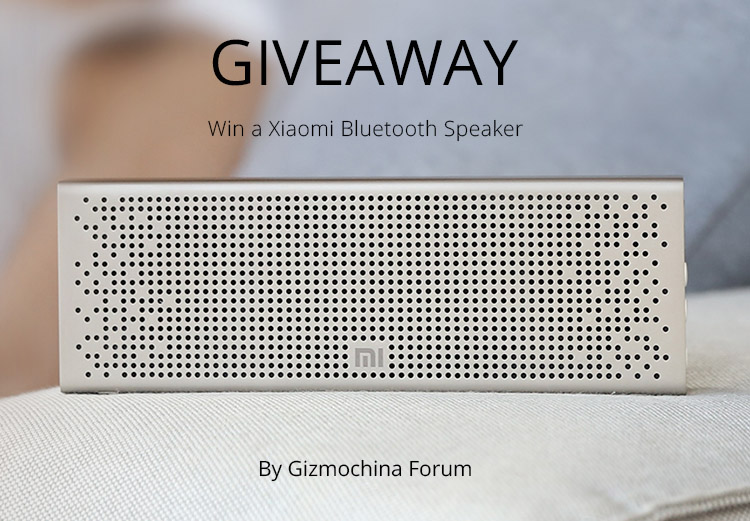 To kick off the launch of our forums section, which you'll find as a dedicated link on top, we are giving away a Mi Bluetooth Speaker to one lucky Gizmochina Forum user. To Enter, all you have to do is go to our Forums page and sign up for an account. After signing up, introduce yourself in the 'Introduction Section' on the Forums and you will be eligible for the giveaway. Make sure you visit and signup for the Forums via the Gleam app that powers our giveaway to ensure that your entry is logged.
Giveaway – Win a Xiaomi Bluetooth Speaker

You can introduce yourself in a few words and that'll be considered as your participation in the giveaway. There are a few other ways to enter as well, like following our social media platforms, but they are just to increase your chances of winning the prize. Introducing yourself is compulsory, as only the user with a valid introduction on the Forums page will be eligible to win the prize.
We want to build a solid community of Chinese smartphone enthusiasts and I feel this is a good way to keep our readers rewarded for their loyalty towards the website. Also, note that we will be keeping weekly giveaways on our forums for the next few weeks so that our readers can get a chance to win a lot of interesting prizes in the coming days. So, things are going to get interesting for our readers in the coming weeks.
Further, we are talking to a few sellers to make sure that the deals section on the forum page contains the top deals of the day. So, if you are hunting for a new smartphone or looking for a cool gadget, make sure to check out if there's any good deal on your favorite product in the dedicated deals section on our forums.
I'll be personally checking the forums sections to answer as many questions as possible. So, if you have any questions about any phones that we are reviewing or we will review in the coming days, you can post that in the Q&A section to get answers. Moreover, I'm sure other users who are already having the device will also be happy to help you out.
Overall, I believe our new Forums section will definitely add value to our readers.
You can reach out to me at [email protected] for any suggestions regarding the forums section. I'll be happy to hear you out!
Or else, just head over to our Forums to have a look.