Giveaway – Win an Insta360 Air VR Camera
by Shine Wong Nov 25, 2017 1:30 pm18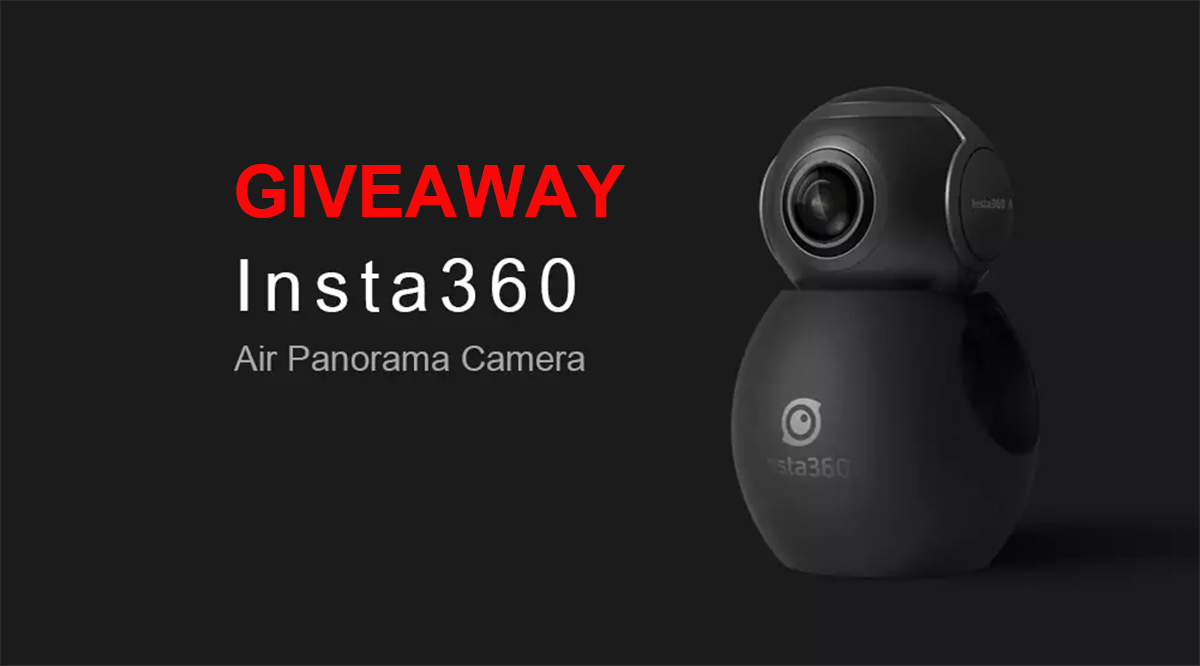 Gizmochina along with Gearbest is conducting an Insta360 Air VR camera as giveaway gift to one of our lucky readers. Like always, you just have to follow the steps mentioned on the Rafflecopter widget to get a chance to win this amazing VR camera.
How to entry this giveaway? Just follow these steps via Gleam widget:
Visit Gearbest's biggest holiday promotion: click here;
Share this promotion to your Facebook, Twitter, Google+ or other social media;
Insta360 ONE 4K Panoramic VR Camera is on sale at Gearbest, the original price is $299 on Amazon, and now only $269 on Gearbest, and will get a Free Xiaomi Mi Band 2 as gift when place order now.
———————————————————-
Terms & Conditions:
1. The giveaway is an international giveaway.
2. We are not responsible for lost shipments.
3. We are not responsible for any duties, import taxes that you may incur.
4. We reserve all rights to make any changes to this giveaway.
5. The prize will be shipped in a week when the giveaway end.
Just follow the steps mentioned in the Rafflecopter widget to participate in the giveaway.
Once again, good luck.