Sony H81XX, H82XX and H83XX Phones Show Up on User Agent Profiles
by Habeeb Onawole Dec 4, 2017 8:48 am2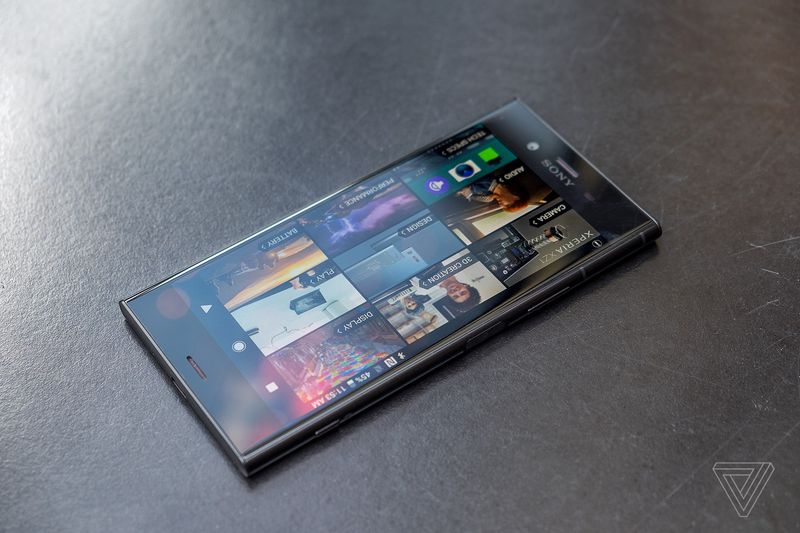 A bunch of upcoming Sony smartphones have been uncovered in different user agent profiles. Categorized into three parts, these models are likely successors to Sony's line-up for this year.
First on the list is the Sony H81XX series which will come in at least two versions -H8116 and H8166. Both devices according to the UAP have a 3840 x 2160 (4K) screen resolution which means they are high-end smartphones. They also run Android 8.0 Oreo.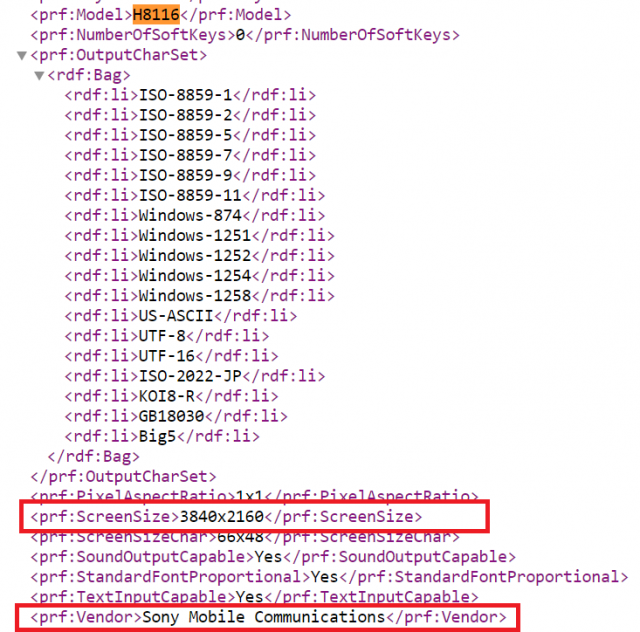 Both the Sony H8116 and H8166 are most likely successors to the Sony Xperia XZ Premium since it has the same screen resolution.
Next is the H82XX series which has more variants than the H81XX series. They are the H8216, H8266, H8276, and H8296. They all have FHD screens and also run Android Oreo. These phones are expected to be successors to the Xperia XZ1. The multiple variants are for the many regions they will be available in.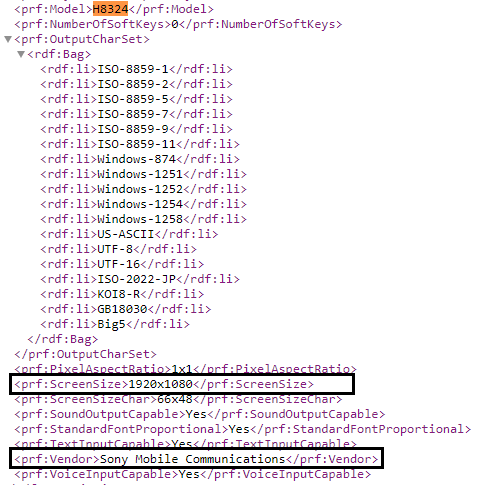 Last but not the least is the H83XX series which includes the Sony H8324. This phone also has a 1920 x 1080 resolution and runs Android 8.0.
READ MORE: Sony H41333 Could Be Snapdragon 630 Powered Smartphone Arriving in 2018
Sony is expected to change the design of its phones next year and many think it will be to the new minimal bezels with 18:9 aspect ratio displays. However, the aspect ratio of the phones above do not translate into a 2:1 (18:9) aspect ratio.