Lenovo said goodbye to ZUK months ago, just a few months after the official launch of the latest flagship ZUK Edge with Snapdragon 821. Now, the focus on the company's Moto brand. After redirecting the ZUK website to Motorola.com.cn, late November, the company logos have also been removed from the offices. But this does not mean that the company has completely stopped supporting ZUK devices: indeed, the ZUK Z2 Pro has just been updated to Android 8.0 Oreo in China.
It is still a beta version and it has only arrived in China, but it is an official firmware. The update to Android Oreo on ZUK Z2 Pro includes a new version of the ZUI user interface: 3.5.116, and it brings the Android security patch released by Google on November 5. We still have no info about the changelog of the update. You can see the leaked screenshot of the "Info about device" section below.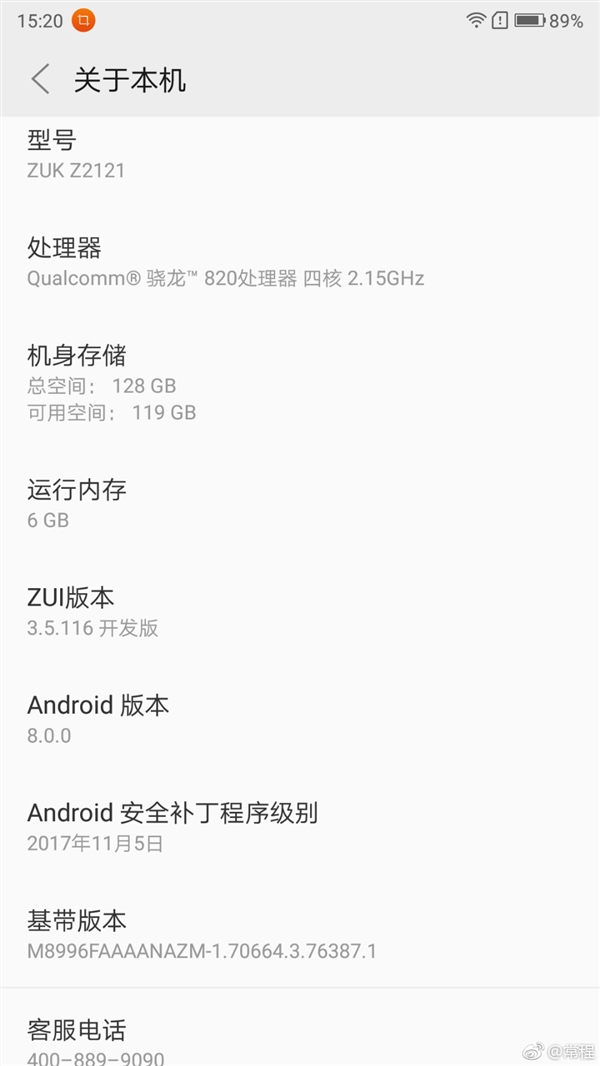 While there may not be any future for new ZUK devices, at least, people who bought a ZUK device can be happy that their smartphones are still getting updates.