Samsung's flagship duo – the Galaxy S8 and Galaxy S8+ are set to get successors in a couple of months. Known as the Galaxy S9 and Galaxy S9+, both phones have been in the news a lot lately. There have been not-so-few a number of design and specifications leaks. Today's own belongs to the former category as it is an image of the phones' front panels.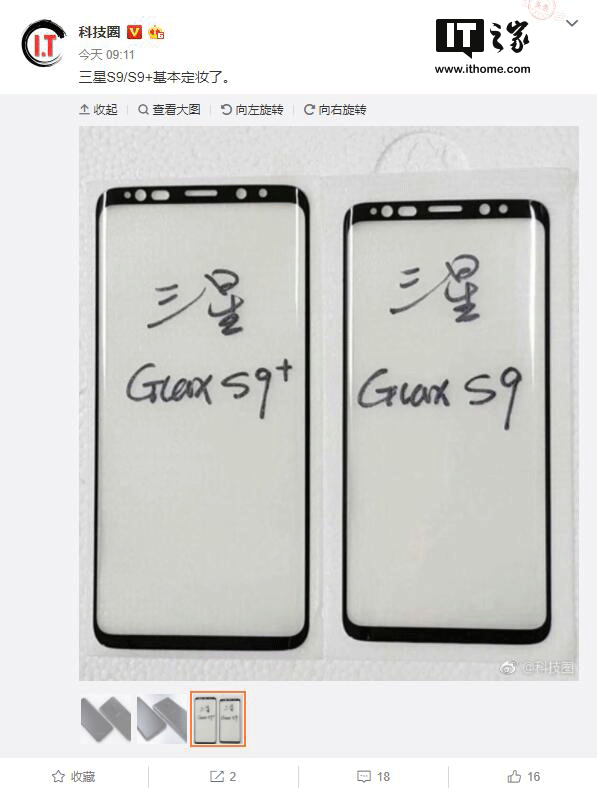 The image which shows both panels side by side reveals a plethora of sensors on the top bezel. There are five holes at the top excluding the one for the earpiece. These are bound to be occupied by the front camera, sensors for the iris scanner and the regular proximity, hall, and light sensors.
Samsung has also slightly reduced the size of the bezels which should translate into a higher-screen to body ratio.
We expect more manufacturers in China will copy the design of the Galaxy S9 and S9+ come next year. We also expect to see others toe the line of the Apple iPhone X.
READ MORE: Samsung Launches Galaxy Note8 X 99AVANT Limited Edition for $1800
The Cupertino-based company, rather than settle for reduced top and bottom bezels, completely shaved it off and created a notch in the display for the sensors at the top.
(Via)