Zanco may not be a well-known name in the world of mobile phones. Since this U.K based company has started a Kickstarter campaign for the world's smallest mobile phone called tiny t1, it is gradually gaining popularity. The tiny t1 is indeed very small as it measures 46.7 x 21x 12mm and weighs 12 grams.
Most smartphone OEMs are now launching full screen design smartphones that feature larger displays that are packed inside compact bodies by cutting down the size of the bezels. On the contrary, Zanco's tiny t1 is a thumb-sized phone that is lighter than a coin. The phone is built for voice calls and sending text messages.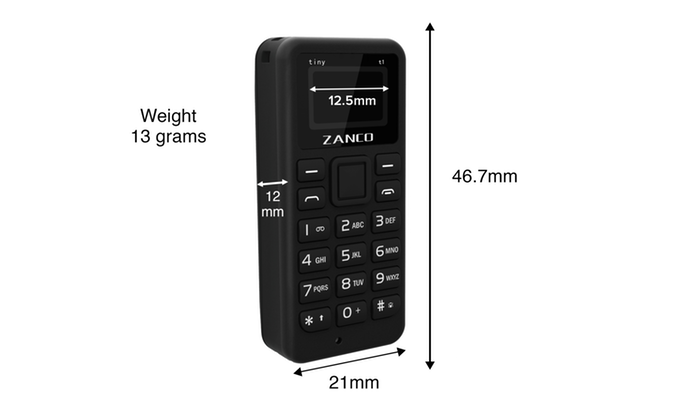 The tiny t1 supports a single nano SIM that allow users to store up to 300 contacts in the phonebook. Also, it can store up to 50 text messages. It can show 50 incoming and outgoing phone numbers in the call register by using its 32 MB inbuilt storage.
The tiny t1 is driven by MediaTek MTK6261D chipset that is coupled with 32 MB of RAM. It features a 0.49-inch OLED display that offers a resolution of 64 x 32 pixels. It is fueled by a 2,00mAh battery that offers a standby time of 3 days and a talk time of 180 minutes. It is equipped with a T9 backlit keyboard, a loudspeaker and a mic.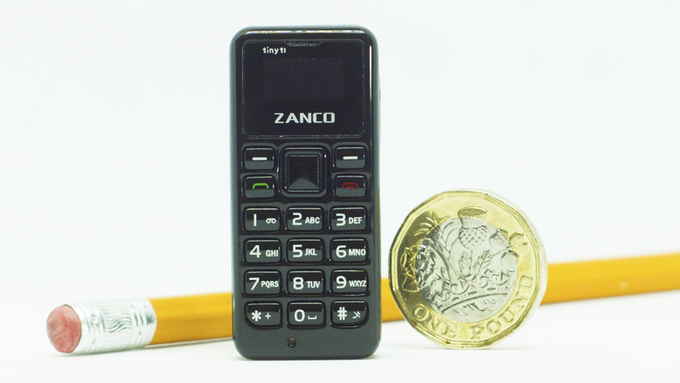 For connectivity, the tiny t1 offers features like 2G (two band frequencies – 850/1900 and 900/1800), Bluetooth and microUSB. The handset does not support 3G and 4G network frequencies. Hence, it does not support internet connectivity.
The tiny t1 can be a great secondary phone. The company claims since it is so small, it can be easily carried in pocket while jogging, running, cycling and walking. Through the Kickstarter campaign, the company has set a goal of $33,480. As of this writing, it has accumulated $44,817 from pledgers. It is available with a pre-order price tag of $40 and its shipment is expected to begin in May 2018 across the world.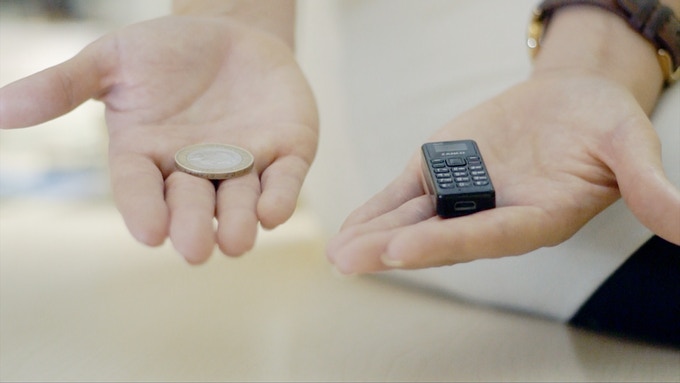 Read More: Samsung Launches The World's Smallest DRAM Chip
Customers who are interested in purchasing should check whether their network providers are still offering 2G services. In the U.S, AT&T has shut down 2G services. Verizon will be closing 2G services in December 2019 and T-Mobile will be ending it in 2020. Australian services providers have already shut down 2G services. In the U.K. and Europe, Vodafone will be offering 2G services until 2025.
What do you think about this small mobile phone? Will you consider buying it? Share us your views by adding your comments below.